Mark Kozelek


Live At Mao Livehouse Shanghai & Beijing
Caldo Verde Records [2013]



Fire Note Says: Live Mark Kozelek showcases the true talent of this veteran singer/songwriter.
Album Review: Mark Kozelek has worn several hats over the years but when you get a chance to check out his live sets you typically get to hear Red House Painters, Sun Kil Moon and solo Kozelek all under one roof. Live at Mao Livehouse Shanghai & Beijing is just one of those releases and it follows the same pattern as previous records with its engaging acoustic song structures.
What makes Live At Mao stand apart from his other live releases is the inclusion of newer songs from last year's Sun Kil Moon album Among The Leaves. In fact, 6 out of the 14 tracks here are from this record. These songs really work in this live intimate setting because Among The Leaves was one of Kozelek's most relaxed offerings in years as it dealt with the ageing issues of a musician and some worldly observations. "Sunshine In Chicago" is the point essential song as Kozelek sings a line about the abundance of female fans back in the 90's compared to currently signing posters for guys in tiny shoes. We all know aging sucks and Kozelek puts some style and humor to it. This is the type of show that Mark gives here and it sounds more willing to connect with his audience even when he is asking a guy about what he is texting because he has been doing it the entire show. He then jokes that the text better not be about his weight and then just laughs and says "can't it wait a little bit!". He then gets right back to business with his AC/DC cover of "Rock 'n' Roll Singer" from his early solo album which is still one of the best covers he has ever released.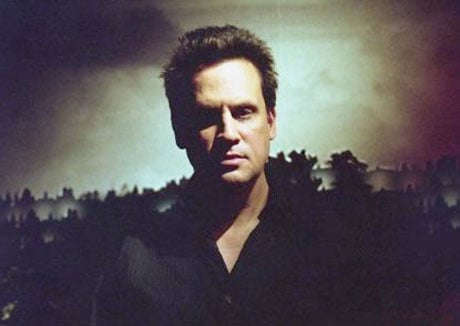 Clearly Live At Mao is for fans but I do think someone could get hooked on Kozelek after hearing this record. Longtime fans will enjoy the different arrangement on "Carry Me Ohio" which is a bit shorter and keeps a steady strumming beat while still being a staple in his set. Other highlights include the Red House Painters's tracks "Summer Dress" and "Mistress" while Among The Leaves stand out "Elaine" succeeds in capturing all of his passion for his art.
To this day, Mark Kozelek is still not a well-known artist but that is not for a lack of material. He has one of those voices that just sounds great any time of the day and earns instant respect with its "demand your attention" tone. Live At Mao is another great addition to his live disc offerings and if you are a fan then this record for sure is a must to add to your collection!
Key Tracks: "Sunshine In Chicago", "Mistress", "Rock 'n' Roll Singer"
Artists With Similar Fire: Nick Drake / Bonnie 'Prince' Billy / David Bazan
Mark Kozelek Website
Caldo Verde Records
-Reviewed by Christopher Anthony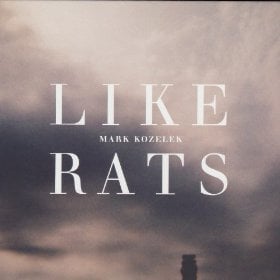 Mark Kozelek: Like Rats [Album Review 3/12/13]

Latest posts by Christopher Anthony
(see all)