Leeroy Stagger


Truth Be Sold
Gold Lake Records [2013]


Fire Note Says: Leeroy Stagger's Truth Be Sold is one of the better Americana records you will hear this year!
Album Review: I think everyone who listens to a vast amount of music always has one or two artists in their back pocket that are relatively unknown but absolutely release great records. For me, one of my go-to artists is Canadian singer/songwriter Leeroy Stagger. His honest Americana approach always shines and now with his eighth full length, Truth Be Sold, Stagger shows no signs of cooling off. In fact, Truth Be Sold is now his best release to date, as it just edges his release last year, Radiant Land (2012).
For me, a roots rock record like Truth Be Sold is all about lyrics, tempo shifts and quality musicianship. Leeroy Stagger checks all three boxes on Truth Be Sold. Stagger tells stories with each song that make the listener take notice and create the ability to identify with them on some level. Like on "Break My Heart," Stagger pours out the emotional lines "tell the truth, you were right, I was wrong, break my heart tonight" with such conviction that you can feel a relationship strain. He makes you root for the working man on the mid tempo number, "Mister," when he sings "I got a steady job at the hardware store, I make six bucks an hour I started at four, I got a piece of shit parked out back, anyways mister could you cut me some slack." This honest approach to songwriting works well with Stagger's tunes regardless of their tempo. On the rocking "Cities On Fire," "Goodnight Berlin," and "Have A Heart," Stagger still drives his points home while giving the record a nice diverse pacing that holds the listeners' interest and will most certainly rock out live.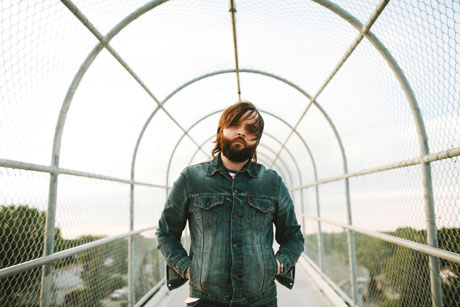 Steve Berlin (Los Lobos) not only produced Truth Be Sold but he also helped out with contributing keyboards and sax on the album. The results are in the music, as this record sounds clean without losing any of the emotional content. It is a mix that so many artists don't get right but Stagger and the talent supporting him let the songs breathe while creating intricate layers in the music that make you want to come back.
Leeroy Stagger is still a name that is off the radar for most but the strength of Truth Be Sold could easily change that. He is a good example of a career artist that keeps perfecting his craft with one solid album after another. Truth Be Sold is an easy album to get into after one spin and is one of the better Americana records I have heard this year. Do yourself a favor and look North if this genre is your thing because Leeroy Stagger should be in your playlist and Truth Be Sold is the perfect place to start!
Key Tracks: "Celebrity", "Cities On Fire", "Mister"
Artists With Similar Fire: Jason Isbell / Ryan Adams / Steve Earle
Leeroy Stagger Website
Leeroy Stagger Facebook
Gold Lake Records
– Reviewed by Christopher Anthony

Latest posts by Christopher Anthony
(see all)