La Luz


Weirdo Shrine
Hardly Art Records [2015]


Fire Note Says: Weirdo Shrine is a wave you should ride all the way in!
Album Review: Back in the mid to late 90's there was a surge in "surf" music that not only found people really digging classics like Dick Dale and The Ventures but new groups came to the forefront like Man or Astro-man?, Los Straightjackets, Huevos Rancheros and The Mulchmen. It was a great time for the genre, then it slowly crept back to the underground. Fast-forward to 2013 and Seattle's all female group, La Luz, resurrected the sound and put it front and center on their infectious debut It's Alive. Now after constant touring, a near death van accident and recording in a surf shop; the ladies from the Pacific Northwest return with their sophomore album Weirdo Shrine.
The new record immediately shows the progression of La Luz as first track, "Sleep Til They Die," is an intense and beautiful strummer that never turns up the amps and just lets the track groove like a California wave at sunset. It is a song that makes you sink back and just take it in. "You Disappear" changes that mood with its rumble drum opening and surf guitar solo before Shana Cleveland's controlled vocals just blend into the track while the "whoo hoos" come in from the background. It is a song that all heroes of surf would be proud of.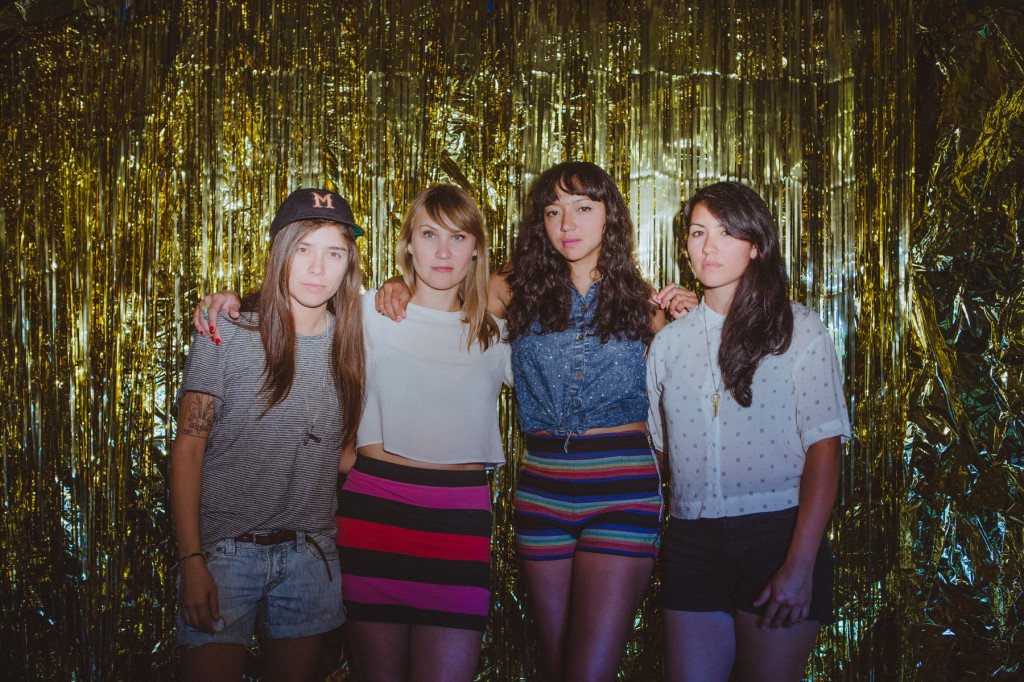 One big change on Weirdo Shrine is that the band's overall sound has a tinge of fuzz and haze that circles throughout its backdrop. This more raw approach can be credited to producer Ty Segall and his guitar ways. Knowing that credit from the beginning might have you thinking you already know La Luz's sound but the perfect part of Segall's involvement is that his touches are subtle. Weirdo Shrine is not the female version of a Segall record. Instead, you get a trail off effect on a vocal here and an extra rhythm drum hit there while Cleveland's guitar solos stand out even more with their newly found shear force. This shift in sound happens without impacting La Luz's tone perfect four part harmonies or the subjects of their songs, which deal with loneliness, death and obsession.
La Luz easily have the best surf sounding record of 2015. Every track has a rolling sound and for 32 minutes it takes you somewhere else. That is its strength, as La Luz show their growth around every corner. Ty Segall definitely was the right choice for this album, as his influence can be heard right down to having his buddy Mikal Cronin step in and play sax on the peppy "With Davey." In other areas, La Luz take steps forward here, like on the solid instrumental "Oranges" and the under two minute rocker "Hey Papi." If you have been a fan, this record is going to wow you. For newcomers, Weirdo Shrine is one of those albums that won't necessarily grab you on the first spin because you don't know what to expect. It is a journey that is truly filled with riches but only if you ride the wave all the way in!
Key Tracks: "Sleep Til They Die" / "With Davey" / "Oranges"
Artists With Similar Fire: The Shangri-Las / Dum Dum Girls / Shannon and the Clams
La Luz Website
La Luz Facebook
Hardly Art Records
– Reviewed by Christopher Anthony

Latest posts by Christopher Anthony
(see all)