Joanna Gruesome


Weird Sister
Slumberland Records [2013]



Fire Note Says: Debut from Joanna Gruesome is packed with high energy and loud guitars.
Album Review: Boy/girl vocals, teenage angst, noise pop, loud guitars, high energy, feedback and double time drums are just some of the great rock n roll moments you will hear on the debut from the Cardiff-based five piece named Joanna Gruesome. Funny enough, the young group met in an anger management class and formed a band because of an assignment. You can tell how Weird Sister acts as therapy as the songs move from quiet to aggressive and back again in mere seconds.
You might guess that lyrically, Weird Sister is no party with the band addressing mental illness and all the struggles that go along with it. There are also mentions of zombies and the devil so the sunshine doesn't exactly pour through this record but Joanna Gruesome's high octane playing and catchy song structures boost the mood. The double time drumming that backs "Lemonade Grrrl" is spectacular while the post-punk guitars in "Sugarcrush" mesh with the very bouncy pop vocals for a solid mix. "Sugarcrush" even explodes at the end with an all-out instrument speed assault which helps this band stand out.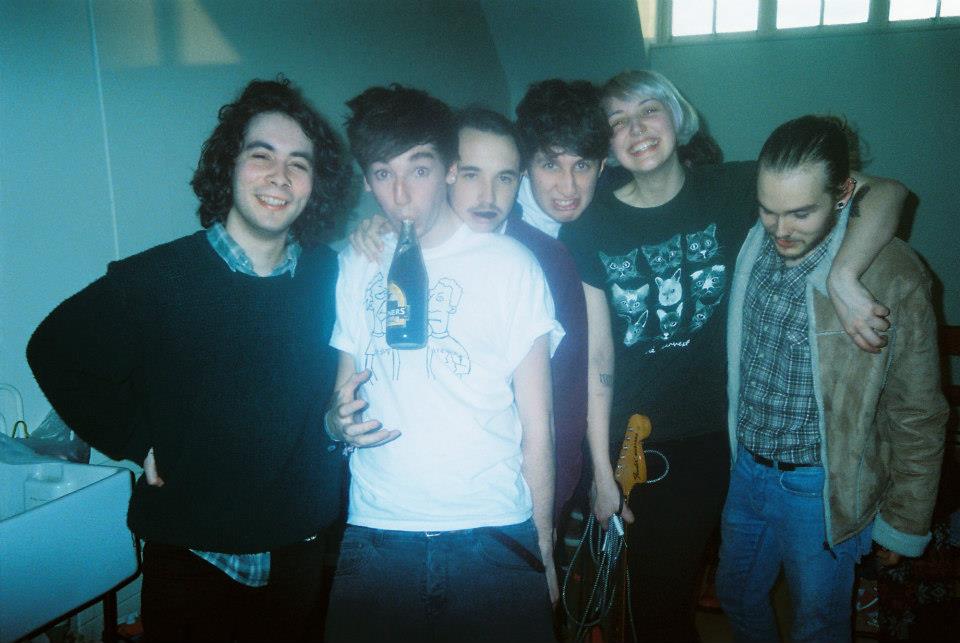 The ability to maneuver song speed within tracks is a true strength. On "Do You Really Wanna Know Why Yr Still In Love With Me?" the group starts off with a super slow guitar strum for its first 14 seconds before the entire song opens up. The track then briefly slows back down near its middle with some angular guitar riffs and a single vocal that quickly turns into a big harmony. The song then concludes with an exciting ending that has all hands on deck playing as feverishly as possible. It is this type of effort that makes Weird Sister such an engaging record as Joanna Gruesome gives you a solid 28 minutes of diverse music that should easily appeal to indie rock fans. It is an album that is easy to spin again and again as it honestly provides all the therapy you need after a long day of life!
Key Tracks: "Anti Parent Cowboy Killers", "Sugarcrush", "Do You Really Wanna Know Why Yr Still In Love With Me?"
Artists With Similar Fire: Velocity Girl / Veronica Falls / Lazy

Joanna Gruesome Website
Joanna Gruesome Facebook
Slumberland Records
– Reviewed by Christopher Anthony

Latest posts by Christopher Anthony
(see all)