J Mascis


Tied To A Star
Sub Pop Records [2014]



Fire Note Says: A gorgeous acoustic record from a six string legend!
Album Review: Tied to a Star is the second acoustic solo album in a row from legendary Dinosaur Jr singer and axeman J Mascis, and much like its predecessor, Several Shades of Why, it's a strong album. Having said that, it is so different than what we are used to hearing from Mascis, it can be a bit confusing at first, and a challenge to accept on its own terms, but once you get past that, the album really opens up and reveals its charms. Honestly, we all love hearing Mascis and his wailing guitar solos, and there are a few on this record, but that is not what this record is all about. Tied to a Star makes the case for J Mascis as one helluva singer, songwriter, and arranger. Mascis is painting his pictures on a different canvas, but the final product is still incredible, just in a different way than we are used to. Just like not every painting is the Mona Lisa, not every album has to be Green Mind or You're Living All Over Me to still be worthwhile.
The songs on Tied to a Star don't sound like stripped down versions of Dinosaur Jr songs, these are songs that were clearly written to be played acoustically, and the arrangements are completely different than your typical Dino song. Whereas a song like "Wide Awake" might be simply be an excuse to see the band kick it into sonic overdrive on a Dino record, here it is fully fleshed out, it's quiet, but it still is fully shaped. "Every Morning" is the closest we get to a signature J Mascis song, his electric guitar solo cuts as deep as it ever did, perhaps even more so when juxtaposed against the acoustic sounds. His playing is simply sublime on "And Then", but the real highlight on this song is his singing, rarely has he sounded this sincere and heartfelt. In fact, his falsetto on "Come Down" once again overshadows his guitar playing. I know he has used his falsetto on Dinosaur Jr albums, but it really shines in this stripped back setting, so much so that I wish he employed it a bit more. Fittingly, "Better Plane" ends the record with a guitar solo before ending.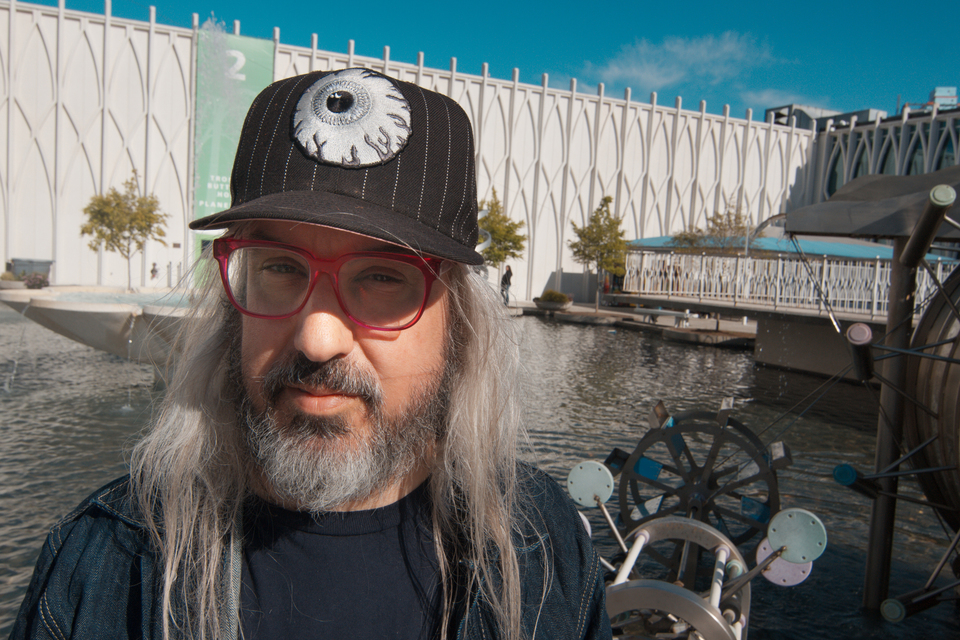 Tied to a Star might not convert many non-believers, but to those of us who have been following every move by Mascis for damn near 30 years, this one is a revelation. It's rare that an artist can take a left turn like this so far into his career and have it be so successful, but Mascis has now done it twice in the past few years.
Key Tracks: "Every Morning"/ "Come Down" / "And Then"
Artists With Similar Fire: Neil Young / Thurston Moore / Lee Ranaldo
J Mascis Website
J Macis Facebook
Sub Pop Records
– Reviewed by Kevin Poindexter

Latest posts by Kevin Poindexter
(see all)