Iceage


You're Nothing
Matador Records [2013]



Fire Note Says: Iceage returns stronger than ever on sophomore record You're Nothing.
Album Review: When Danish group Iceage burst on the scene two years ago with their debut New Brigade most people were not only taken back by their DIY post-punk rock but just as surprised that they were only 18 and 19 years old. It seemed like one of those lucky strikes that only happens once in a music career and Iceage was done. Well now the band has just released You're Nothing on Matador Records and I will tell you it shows that their debut was not a fluke. This band not only still sounds light years above their age but their sophomore record rivals their debut.
This second outing could have been disastrous because Iceage's sound is not something that should be toyed with just because the budget became larger. Instead, Iceage has embraced this opportunity and come off sounding even more mature, hip and fresh from anything they did in the past or anything else currently happening in the scene. On first track "Ecstasy" you get drilled with a wall of guitar before the vocals of singer Elias Bender Rønnenfelt lurch out with a confident last breathe sound that pulls the listener into his every line. While his vocals are pushed into a bigger role here there is no break for the band as the instrumentation just whirls behind him, around him and through him with a meaningful assault that gets you excited for things to come.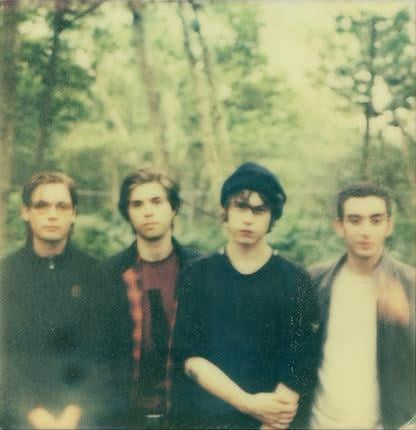 "Coalition" is that thing at track number two that is even faster, wilder and hardcore as Rønnenfelt's spoken sung lyrics turn into screams as he hits an emotional peak on the track. This is the swagger that You're Nothing possesses and absolutely will make you a believer as each song contains clever movements that will impress without trying. The one-two punch of "Everything Drifts" and "Wounded Hearts" later in the album will seal the deal if there were any doubts of this record's power. The quick fire wordplay in "Everything Drifts" linked with the heavy bass line and rolling guitars is a true album stand out while "Wounded Hearts" brings an intensity of the hardest core punk band to the front as the track sounds like it could be their last as it feels like it might go off the rails but Iceage pull it all back in for a satisfying finish.
Iceage won't be for everyone but its modern DIY punk vibe is something that will make listeners take notice of You're Nothing. The album runs a mere 28 minutes which leaves no time for filler and comes to end so fast that the only real choice is to hit play again. This record rivals the band's debut and definitely propels the group forward as You're Nothing will be an album we are talking about at the end of this year and a record that dares you to turn it off!
Key Tracks: "Coalition", "Everything Drifts", "Wounded Hearts"
Artists With Similar Fire: Wire / Bunny / Metz
Iceage Website
Iceage Facebook
Matador Records
-Reviewed by Christopher Anthony

Latest posts by Christopher Anthony
(see all)