Grateful Dead


Rare Cuts & Oddities 1966
Rhino/Grateful Dead Records [2013]



Fire Note Says: The Dead play a young garage band auditioning for a spot on Nuggets.
Album Review: Whatever your view of the Grateful Dead (sloppy hippie noodlers or greatest band on earth), many people often dismiss them based on their reputation alone, which means—with a catalogue as long, strange, and trippy as theirs—they might have an inaccurate idea of the band was all about. Rare Cuts & Oddities 1966 finds the band about as far removed from their reputation as they ever got, right at the beginning of their three-decade career as they transitioned from their early days as The Warlocks into the band(s) they later became. In fact, this compilation may actually appeal more to fans of bluesy, rough and raw 60s garage more than it does seasoned Deadheads.
By 1968, the Dead were a psychedelic monster of a band, cranking out lengthy astral jams and introducing audiences to future acid-rock classics like "Dark Star" and "The Other One." In 1966, though, the band was trying to find their place amongst other bluesy rock bands in the San Francisco music scene, playing shows with the likes of Jefferson Airplane and Janis Joplin. The songs featured here, taken from studio demo reels, rehearsal tapes, and live performances, demonstrate the band putting their own spin on tracks like "Walkin' the Dog," Chuck Berry's "Promised Land," and Buddy Holly's "Not Fade Away" (both of these last two would be continually revisited by the band throughout their career). Also included are early versions of originals like "Cream Puff War" and "Caution (Do Not Step On The Tracks)." All of these tracks are presented in fantastic audio quality for 1966, but they give little indication of what the band would sound like a short 12-18 months later: essentially, the Dead sound just like any other band of the period on Rare Cuts, which—depending on your point of view—could be good or bad.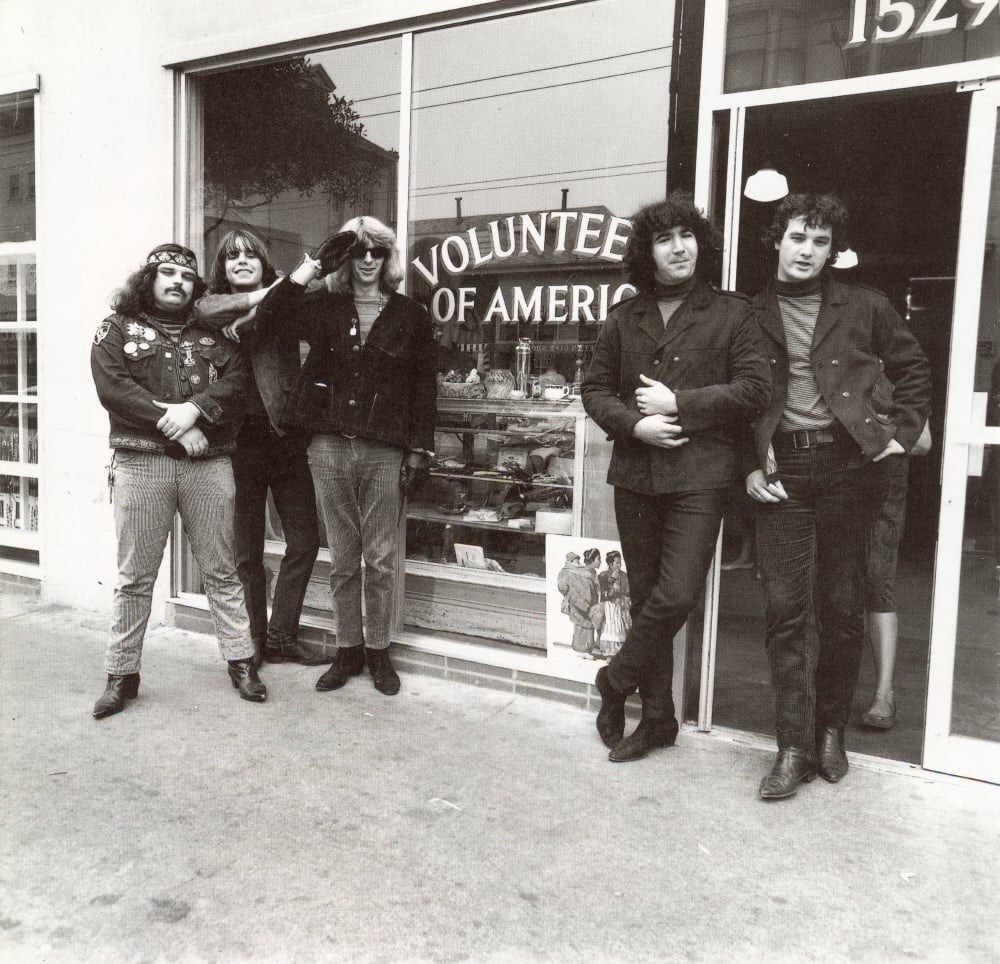 While the sound quality is good for the time, many of the songs suffer from "thin" sounding production, overly wide stereo separation, or slightly muffled vocals. The tracks are fairly evenly split between studio tracks in the first half and live in the second. The studio tracks, for the most part, sound like what they are: demos and rehearsals. As such, they have a sterile, pedestrian feel to them, with a few exceptions. The early version of "Cream Puff War" does have some energy to it, and sounds pretty close to the version that later appeared on their debut album. The rehearsal of "Betty and Dupree" is a laid back ramble that recalls Bob Dylan songs such as "Queen Jane Approximately." Other tracks sound downright corny, though, such as opener "Walkin' the Dog," with Bob Weir's alternately dull/contrived lead vocal and Pigpen's Farfisa organ pumps, or "Good Lovin'," which flies by at a such a breakneck pace that it's downright laughable.
The live tracks are slightly more interesting and consistent, showing off how tight the band already was while performing. "Big Railroad Blues" manages to establish a groove even though the drums are barely audible, and features some nice harmonica work by Pigpen (there's lots of Pigpen here, by the way, so if you're a fan you'll find much to enjoy here). The band is also starting to stretch things out a bit; "Empty Heart," which has some great Garcia-Pigpen interaction—both vocally and instrumentally—rolls along for six-plus minutes, while the combo of "I'm A King Bee" > "Caution (Do Not Step On The Tracks)" clocks in at over sixteen minutes, and offers the best vocal and guitar work here, providing a glimpse of what the band would do in the months ahead. Rare Cuts & Oddities 1966 isn't for everyone—heck, it isn't even for most Deadheads. But if you must own everything the band laid to tape, you like 60s garage, or you just want to see where it all began, Rare Cuts is an interesting portrait of a band finding its feet. While they'd go on to blow minds across the globe, there's little indication of it here. (For a more compelling look at the early days of the Grateful Dead, check out Rhino's aptly titled double-disc compilation Birth of the Dead.)
Key Tracks: "Cream Puff War", "Betty And Dupree", "I'm A King Bee" > "Caution (Do Not Step On The Tracks)"
Artists With Similar Fire: Bob Dylan / The Paul Butterfield Blues Band / Anything on Nuggets
Grateful Dead Website
Grateful Dead Facebook
Rhino Records
-Reviewed by Simon Workman

Latest posts by Simon Workman
(see all)