Grass Is Green


Vacation Vinny
Exploding In Sound Records [2014]



Fire Note Says: Grass Is Green make a post-punk record you can have fun with.
Album Review: Boston band Grass Is Green take a Fugazi meets Pavement approach on their new record Vacation Vinny which has an instant appeal right from the opening track "Sammy So-Sick." Their style of post-punk is loose, carefree and lots of fun. It is a record that brings no pretension to the table as the band cranks through its 10 songs.
Of the bands several releases, Vacation Vinny is easily their most accomplished with layered harmonies and Andy Chervenak's familiar sounding Stephen Malkmus like vocals. Of course, Grass Is Green supply plenty of noise to fill the gaps like on "Another Song Called Supersoaker" which crosses the four minute mark but uses most of its time to show off their guitar and feedback skills. The same goes for the closing "Vacation 2.0" that has a deeper groove much like Girls Against Boys that hits big with its crunching guitar and feedback as the vocals stay very low and keep in the background. These type of dynamics work well for Grass Is Green because it would be easy for Vacation Vinny to be all over the place but the group succeeds in holding a similar and focused passion throughout.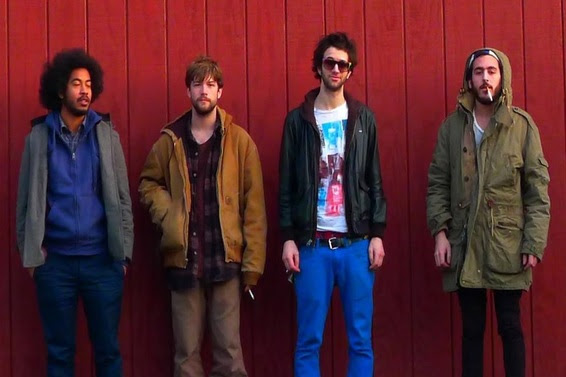 Grass Is Green will surprise you because at times like on "Scattering Ram" there seems to be not much structure behind the music but it possesses a heavy guitar riff that reappears and keeps the track driving straight ahead. On the under two minute "Disjoint" the band shows early on that they can let loose as the almost shouting muffled vocal delivery stays right in tune with the musicians mood. These type of risks sum up the entire record as Grass Is Green offers a wild ride to the very end. It is not an album that breaks any new ground but shows a bright light for a band that is still finding their niche as Vacation Vinny gets better upon repeat plays and louder volume!
Key Tracks: "Sammy So-Sick", "Vacation 2.0", "Scattering Ram"
Artists With Similar Fire: Pavement / Brainiac / Polvo

Grass Is Green Website
Grass Is Green Facebook
Exploding In Sound Records
– Reviewed by Christopher Anthony

Latest posts by Christopher Anthony
(see all)