Graham Repulski


Ballerina Arcade EP
Shorter Recordings [2014]



Fire Note Says: Short and to the point lo-fi goodness!
Album Review: "We could smash guitars" is the first line you will hear off of the new EP from lo-fi New Jersey band Graham Repulski. The words are delivered in such an endearing way that you are instantly sucked into the Repulski world. It also is notable that you won't stay there very long as this eight song offering is over in eight minutes and the first track, "On Sugar," only takes up 32 seconds of it.
Graham Repulski has faithfully stayed on their lo-fi journey over the years right up to 2013's Cop Art. Ballerina Arcade is no different and once again is certainly comparable to much of the early Guided By Voices material. The band uses this EP format to branch out with several short experimental noise tracks but for most of its short play, Graham Repulski successfully create little sing along moments even when the distortion almost overtakes the vocals. "Ancient Armies Of Ink" leads this style as it is a slower number that makes you really work to decipher the vocals. In comparison, the title track is one of band's most straight forward indie rock songs with its much cleaner vocal, revved up guitar and controlled mid-tempo pace. It still only runs 1:16 so before you can get too addicted it moves you right into the EP's next mood.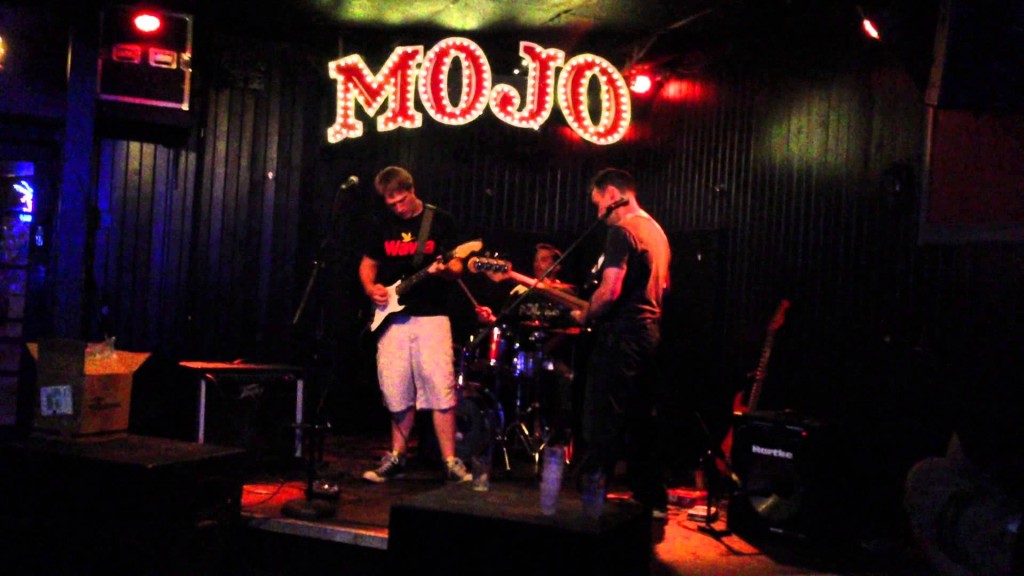 Graham Repulski is still one of the better unknown indie groups out there. Their lo-fi style should instantly attract a following and with each release the group becomes more confident and focused on perfecting their sound. Ballerina Arcade once again features mastering from Todd Tobias (Circus Devils, Robert Pollard) so Graham Repulski couldn't ask for a better fit. The noisy interludes or segments work out alright for this EP but I will admit that I would have still preferred a snippet of vocals inserted into them. Honestly though, you really can't get too distracted with an eight minute record or a 40 second piece of artistic noise. Graham Repulski once again enters and leaves with no filler and already has two more releases slated to hit your ears between now and summer, so there will be plenty more opportunities to tune in. If you are into that "suitcase" type of lo-fi rock then Graham Repulski has plenty of luggage for you to carry!
Key Tracks: "On Sugar", "Ballerina Arcade (Radio Mix)", "Ancient Armies Of Ink"
Artists With Similar Fire: Guided By Voices / Chris Knox / Gold-Bears

Graham Repulski Website
Graham Repulski Facebook
– Reviewed by Christopher Anthony

Latest posts by Christopher Anthony
(see all)