Gold-Bears


Dalliance
Slumberland Records [2014]



Fire Note Says: Gold-Bears revive an old formula for modern results.
Album Review: Noisy feedback guitars, buried pop song structures, and plenty of big sing along moments makes the sophomore album from Gold-Bears an indie treat. Dalliance finds main band guy Jeremy Underwood joined by an almost entirely new group of supporting musicians as he takes you on a high octane journey with plenty of drum beats and high energy vocals.
The upside of Gold-Bears noise-pop is that Underwood gives you all different flavors. The upbeat late album track "Her Fears" has a very 80's post-punk vibe going on while on "From Tallahassee To Gainesville" the group sounds like a distorted Belle & Sebastian which gives the group a greater depth than their debut showed. The song has a catchy feedback guitar solo and backing vocals from Black Tambourine's Pam Berry. "Hey Sophie" features several jangly surf rock moments while tapping an emotional nerve with the lines "I know you don't believe me, but I mean every word, for better or worse, this is life, I say your name at least." It is a track that hits five minutes and highlights the expansion of Gold-Bears songwriting. The last minute of "Death With Drums" is a spectacular display of speed, noise and absolute drum mayhem which just lights up this track. It also leads you into the quiet of "I Hope They're Right" which is an interesting ballad and new ground for Gold-Bears.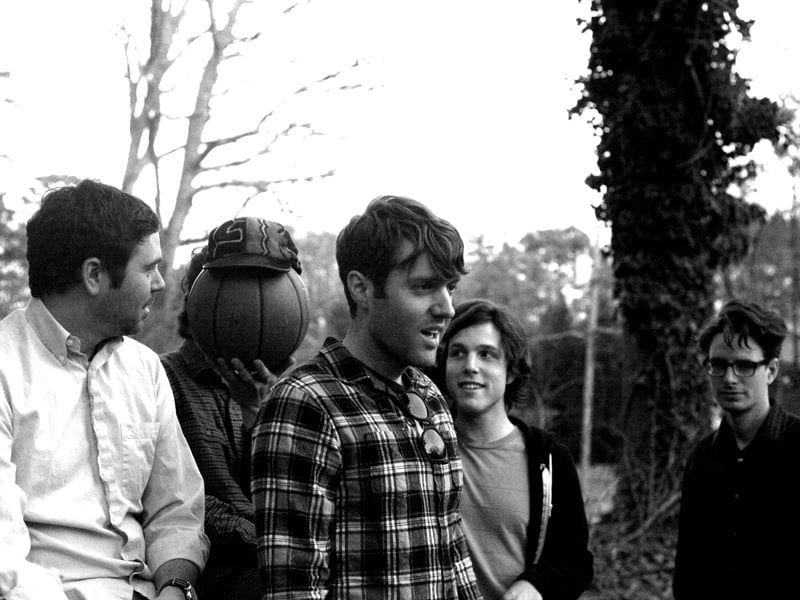 The majority of this album hits you at a feverish pace without being aggressive. Dalliance is not a record that will be considered breaking new ground but Gold-Bears have brought life back to an old formula and put a spotlight on what's great about noise-pop. This is a perfect summer record and one that truly gets better with each listen and each next level of volume. Gold-Bears still seem like a band on the verge and although this album rivals their debut they are a band I can't wait to see continue to grow.
Key Tracks: "Yeah, Tonight"/ "Death With Drums" / "From Tallahassee To Gainesville"
Artists With Similar Fire: The Thermals / Superchunk / The Wedding Present

Gold-Bears Website
Gold-Bears Facebook
Slumberland Records
– Reviewed by Christopher Anthony

Latest posts by Christopher Anthony
(see all)