Endless Bummer


Vol. 1
In The Red Records [2014]



Fire Note Says: Sludged-out beach bums bring ferocious fuzz on Vol. 1.
Album Review: As Endless Bummer's Vol. 1 seeps through the speakers, the question of quality never comes up. That's OK too, because LA's Endless Bummer never promise it. Recorded with friend Ty Segall in the now-defunct "Sweat Lodge" recording studio, Vol.1 follows the trash fuzz EP Ripper Current. It's appropriate that one of my favorite releases of 2012 just so happened to be Cold Warps' self-titled split EP with Endless Bummer: Cold Warps describe themselves as "not intellectual rock, it's Joey Ramone beating Paul McCartney over the head with songs about science fiction, teenage apathy, and summer love," and here a lot of the messages are the same—maybe you would want to replace Joey Ramone with Wayne Kramer, but the concepts have somehow grown up . . . but not too much. Gone are the days of teen apathy, replaced by fucking drunken destruction. Summer love becomes—dare I say it—bummer love.
Endless Bummer isn't just a band but an entire aesthetic. The trio of Greg, Liz, and Lance Bummer dawn their all black, sunglasses, and scowls, churning out fuzz-caked rock rippers such as "Gray," "I Don't Like You," and "Nuclear Beach." What helps Vol. 1 stay on point are the dirty, hip- and head-shaking hooks. Moments such as these are what elevate some of The Fire Note's favorite In The Red albums: Thee Oh Sees Putrifiers II, Ty Segall Band Slaughterhouse, Red Aunts Come Up For A Close Look, Meatbodies S/T, and more. As soon as you get past the window dressing, the formula and influences become apparent. Punk, surf, and blues all meld together to make a heaping pile of trashy rock.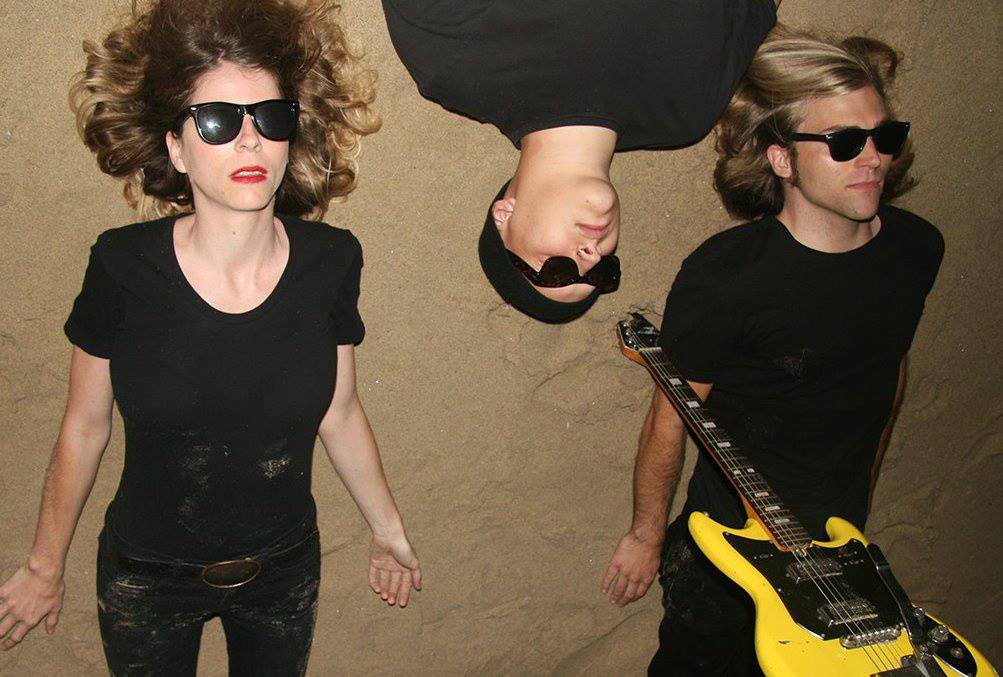 With lyrics like "I'll crash your car, trash your home, hang around when you're alone," or "I don't need you, you don't need me/ That's the way it's always gonna be," Endless Bummer make it clear they aren't here to make friends. Vol. 1's guitars chug, drums pound, and vocals scream, growl, or go monotone. All these qualties make Endless Bummer the perfect new addition to the In The Red line up. They aren't for everyone, but if you ever need to give life the finger Endless Bummer will have no problem helping you out.
Key Tracks: "Bad News" / "Nuclear Beach" / "Curse"
Artists With Similar Fire: Ty Segall Band / Zig Zags / Cold Warps

Endless Bummer Website
Endless Bummer Facebook
In The Red Records
-Reviewed by Christopher Tahy

Latest posts by Christopher Tahy
(see all)