Devendra Banhart


Mala
Nonesuch Records [2013]



Fire Note Says: Devendra Banhart's debut on Nonesuch Mala is muy buena.
Album Review: Devendra Banhart's Mala is his latest release, his first since 2009's What Will We Be. I came to this album with a recognition of Banhart's name but not much previous exposure to his actual music. My review of this album comes from that fresh perspective. Mala is Banhart's debut on Nonesuch Records – previous fans should be pleased with this effort while the artist has one new fan in me.
I was initially taken aback by the album's 14 tracks. The norm these days in 10, 11 being a stretch, and 12 being a warning signal. Hell, one of my favorite LP's of 2012 was Japandroids Celebration Rock, which only had 8 songs on it. Needless to say I was skeptical of being able to stay engaged with the entire album before giving it a listen.
Mala begins with the understated "Golden Girls." At a minute-and-a-half its softness drew me in. I wasn't expecting "Thank You For Being a Friend," but a song about a "young man" on the "dance floor" would expect to be more pounding, more fist-pumping. I wouldn't mind going to the club that Banhart evokes in this track. The following track, "Daniel," continues with the mellow vibe. This introduction to Mala was warm, inviting, welcoming.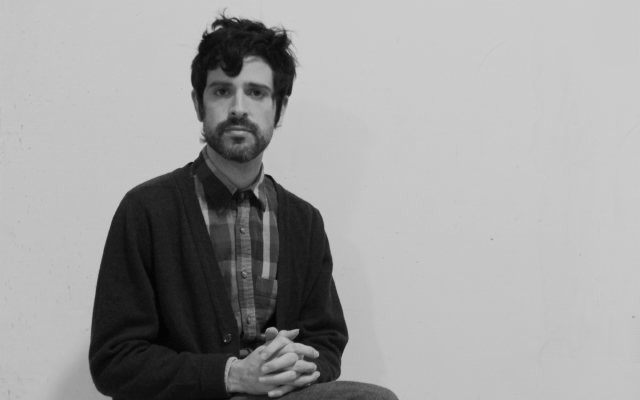 My favorite two tracks on the album followed. Listening to the album in sequence prepared me for "Fur Hildegard von Bingen" another quick number with a groovy beat that builds to a nice lather. It's different enough from the previous two tracks to stand out, but the feeling it creates is consistent to where there is a tight thematic fit. Next is "Never Seen Such Good Things," which made me laugh out loud with the line "If we ever make sweet love again/I'm sure that it will be quite disgusting." Moreover, the words following the title "Never Seen Such Good Things" are "go so wrong." I appreciate the irony and humor that Banhart injects into his pain. There is also a nice flourish at the end that hammers the notion that in spite of things going wrong, all you can do is sit back and not sweat it too much. Banhart's intonation throughout the song reflects that languid response.
The middle of the album is good and pleasant, but my fears before listening to Mala were confirmed. I felt fatigued until the last two tracks, which allowed the album to sprint to its finish by slowing down. "Won't You Come Home" is understated and tender; "Taurobolium" chants about evil and not being able to keep himself away from it. I felt no such evil emanating from Mala – in fact, it was quite buena. If Banhart was toying with evil while crafting this album, I hope that he continues to play with the dark side on his next release.
Key Tracks: "Fur Hildegard von Blingen", "Never Seen Such Good Things", "Won't You Come Home"
Artists With Similar Fire: Jens Lekman / Joanna Newsom / Beck
Devendra Banhart Website
Devendra Banhart Facebook
Nonesuch Records
-Reviewed by Matthew Heiner

Latest posts by Matthew Heiner
(see all)