David Bowie


Blackstar
Columbia Records [2016]


Fire Note Says: There will only ever be one Bowie!
Album Review: Released on his 69th birthday (1/8/16), and as fate would have it, two days before David Bowie would die, "Blackstar" finds the iconic rock chameleon staring down the Grim Reaper. In the album's 10-minute title track, Bowie sings in a plaintive moan, "Something happened on the day he died/Spirit rose a meter and stepped aside," over a lush droning soundtrack, accented by a jazz drum beat right out of the film "Birdman"'s soundtrack, and the occasional cries of a distant saxophone. In the more direct jazz of "Dollar Days," Bowie croons in his more familiar voice, "Don't believe for just one second I'm forgetting you/I'm trying to/I'm dying to," while in the final track, "I Can't Give Everything Away," he admits "I know something is very wrong/The pulse returns for prodigal sons/The blackout's hearts with flowered news/With skull designs upon my shoes." Every which way you turn, "Blackstar" is haunted by the angel of death.
Musically, Bowie has reinvented himself yet again. Backed by an avant-garde jazz group centered around the sax soloing of Donny McCaslin, Bowie has worked with long time producer Tony Visconte to create a sound like nothing he's worked on before. There are only 7 tracks here, but they are expansive and dramatic by intention. Although Bowie's delicious vocals absorb most of the listener's attention, the singer is supported throughout by muscular work from McCaslin, as well as drummer Mark Guiliana, bassist Tim Lefebvre, keyboardist Jason Lindner, and guitarist Ben Monder.
When he's not reflecting on death, Bowie's up to his neck in life's other preoccupations, sex & violence. In "Girl Loves Me," he borrows the cheeky distorted English of Anthony Burgess' "A Clockwork Orange." While his lyrics over the years have tended toward the surreal, often vague enough to allow each listener's interpretations, here they are almost too impressionistic to follow to a likely conclusion. Like the song "Lazarus," named for the biblical character that is raised from the dead, where Bowie sings "Look up here, I'm in heaven" at the beginning but concludes with "Just like that bluebird/Oh I'll be free/Ain't that just like me." Just like his own life, Bowie's songs end too soon, the meaning remains obscure, suggestive but ultimately unknown.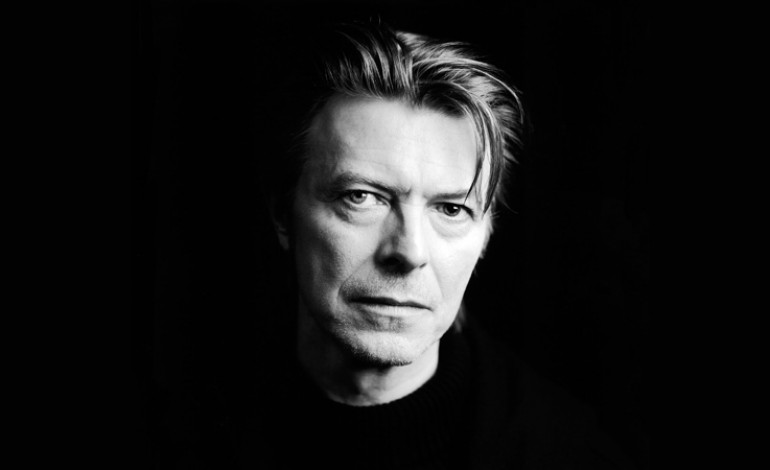 David Bowie's career dates all the way back to the late 60's and his earliest hit, the tale of Major Tom in "Space Oddity," and depending on one's first exposure to his music, you can come away with a diverse array of personas and musical styles. For me it was the Ziggy Startdust and crunchy rockers like "Suffragette City" and "Rebel, Rebel," and of course the song he wrote for Mott the Hoople, "All the Young Dudes." For others it may have been the era of the Thin White Duke and his fascination with "Fame," "China Girl," and "Let's Dance," or maybe it was the sad clown of "Ashes to Ashes," where he revisits Major Tom.
Bowie's ability to attract radio airplay diminished after the 80's, but '95's "Outside" and a tour with Nine Inch Nails reintroduced the man of many "Changes" to a new generation of rockers. The early 00's gave us a couple strong albums in "Heathen" and "Reality," but then he was quiet for a decade until releasing "The Next Day" in 2013. And now, "Blackstar," his 28th album, which we now know was recorded very intentionally as a going away gift to his fans, recorded while Bowie struggled with cancer for 18 months, something that was hidden from even those close to him.
"Blackstar" goes out with a bang, not a whimper. A mature, calculated performance, in a genre that stretches beyond anything we've previously heard from this ever evolving artist. In the title track he sings of a "solitary candle in the center of it all," a fitting image of his unique artistic path. As a sonic eulogy, "Blackstar" haunts this listener, and demands to be heard again and again.
Key Tracks: "Blackstar" / "Lazarus" / "Dollar Days"
Artists With Similar Fire: Brian Eno / Iggy Pop / Lou Reed
David Bowie Website
David Bowie Facebook
Columbia Records
– Reviewed by Brian Q. Newcomb
Latest posts by Brian Q. Newcomb
(see all)