COZY


Button By Button
HoZac Records [2014]



Fire Note Says: Give COZY 31 minutes and they will make you believe they are the best band in the world!
Album Review: Two things you need to know right off the bat about COZY, they play loud, catchy power pop punk with attitude and they are on Chicago's HoZac label. That right there should be enough to make dedicated readers of The Fire Note run out and buy the record, but if that isn't enough to sway you, let me give you one more reason, they rock denim vests like Schneider from 70's sitcom One Day at a Time. That right there is the clincher, you know it is! Seriously though, this band hits all of the right pleasure centers in my brain, and I'm betting they will for you too. With one foot firmly planted in the 70's and the other firmly planted in the present, these guys are both retro and modern, thank the god lord above that there is a whole crop of bands keeping this music alive, because it is just as thrilling today as it was 40 years ago!
If you're out looking for some sort of bold artistic statement, you aren't going to find it here, unless having a good time all the time is an artistic statement, which I could be convinced of rather easily. The hooks are relentless, the guitars are loud and the beats are jumpy, what the hell more do you want anyway? Life is too short to spend all of your time listening to Sun Kil Moon all of the time, you need to balance the dark with a little levity, can you dig what I'm telling you? Button By Button is like the anti-Benji, I'm not claiming that it is better, just that it is the exact polar opposite of that record. You will pump your fist in the air, you will nod your head to the music, and you will tap your legs to the beat nonstop. Sometimes that is all you need, and when you need an audio pick me up, COZY should be the band that you turn to.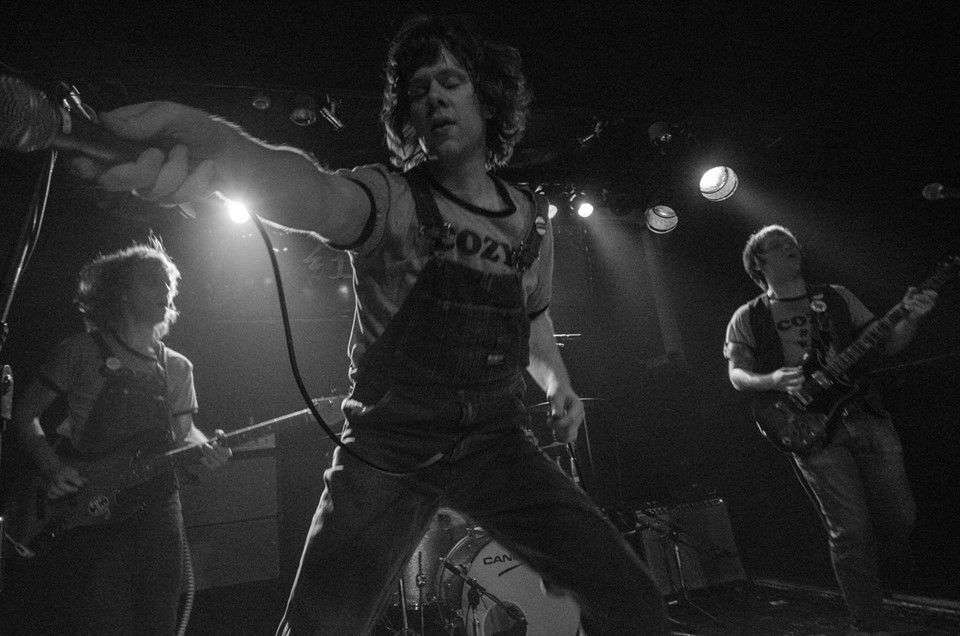 Button By Button is a winner, and for the next 31 minutes, COZY is the best band in the world. Do yourself a favor, go get this record, it will be the smartest thing you did all day.
Key Tracks: "Huggin' Machine"/ "Button By Button"/ "Denim Dream"
Artists With Similar Fire: Gentleman Jesse / The Exploding Hearts / Flamin' Groovies

COZY Website
COZY Facebook
HoZac Records
– Reviewed by Kevin Poindexter

Latest posts by Kevin Poindexter
(see all)