Colleen Green


I Want To Grow Up
Hardly Arts Records [2015]


Fire Note Says: Colleen Green shows you why age doesn't matter.
Album Review: We all have been there or soon will be, when it comes to celebrating birthday decades. For lo-fi punkster Colleen Green, that celebratory number is 30 on her newest full length, I Want To Grow Up. Sure, it would be easy to go into all the woes about getting older but how about this perspective – get over it. Green tackles the future by making honest observations and statements about life over I Want Grow Up's ten tracks while supplying plenty of catchy lines, fuzzed up guitar, and a foot tapping beat here and there.
This bigger sound is one of the first major evolvements for Green here as her previous albums were comprised of lower-fi homemade recordings or just a step above. I Want To Grow Up embraces an increased sonic assault right from the opening title track that possesses a grinding guitar that almost overpowers Green's vocals. It is a move that immediately made me take notice and want more. "Wild One" has a much sunnier California vibe and sweetness to it and is a page closer to the likes of Best Coast. These first two songs represent much of the balance Colleen Green puts out on record and the album almost follows this pattern for its entirety. "TV" has a big rock blood rushing through it but also lets you dive into the lyrics some which are a blast when Green sings "It keeps me company when nobody else / Is around and I'm all by myself / It's easier than being with somebody else / In my room." I think everyone has been there so connecting is easy!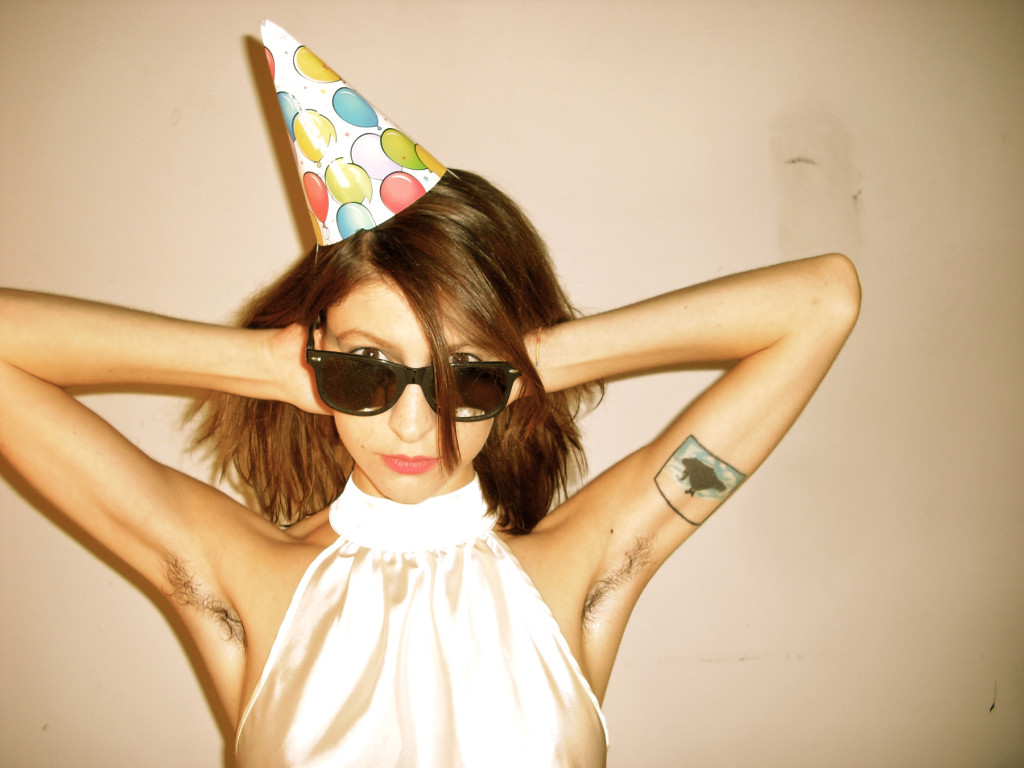 If you liked Colleen's past of using keys and drum machines then all is not lost here on I Want To Grow Up. The over six minute "Deeper Than Love," is one the grooviest beat driven tracks Green has released. It is a song that strives for connection with a cold but cool approach and plenty of insecurities when she sings "And once you get to know me / You won't love me anymore." The closing "Whatever I Want" finishes off the album with a strong beat driven song that captures the essence of I Want To Grow Up when the last lines deliver "Don't have to be scared no more / I see no reason to conform / Now more than ever before / I can do whatever I want." Where before there might be some issues moving forward in time the record comes full circle in the end.
I Want To Grow Up is a fun record that has the right amount of everything Green does well. It has strong fuzzy guitars, it has thought stirring lyrics, it has an undertone of rhythm that never slows down and it is full of her likable sunny side up vocals that never tire. Fans of Green should really like this album even though it progresses to a bigger arena and newbies to her work can easily start here. Now that she has passed 30, it is anybody's guess where Green goes from here but after spinning this album you will not only deduct that she doesn't care but that she also isn't going anywhere. I can take that and easily look forward to her next outing.
Key Tracks: "I Want To Grow Up" / "TV" / "Deeper Than Love"
Artists With Similar Fire: Best Coast / Juliana Hatfield / Beverly
Colleen Green Website
Colleen Green Facebook
Hardly Art Records
-Reviewed by Christopher Anthony

Latest posts by Christopher Anthony
(see all)