Caveman


Caveman
Fat Possum Records [2013]



Fire Note Says: New York quintet drop an album of subtle, sun-drenched indie pop.
Album Review: Some records have a way of sneaking up on you. Case in point: the sophomore album from Brooklyn's Caveman. I really almost gave up on this and I am so glad I didn't. The quiet slow-burn of their songs only reveals themselves with repeat visits. There's a chilly atmosphere at the surface level gives way to a warmth and complexity that I just couldn't hear at first. Then I put the headphones on and was blown away. Had it not been for my task of reviewing this I probably would have never caught on to what they're up to here.
The band decamped to a farm in New Hampshire to write the songs on this. There is definitely the feel of a band that has been together longer than they have. Their first album, CoCo Beware, was released only last year. They got picked up by Fat Possum after hearing it and re-released it to a much larger audience. So this was the first record that they had any expectations placed upon them. For a young band that can spell doom. The farmhouse and communal living must have done something special for their collective muse as this record is better than its predecessor by a wide margin.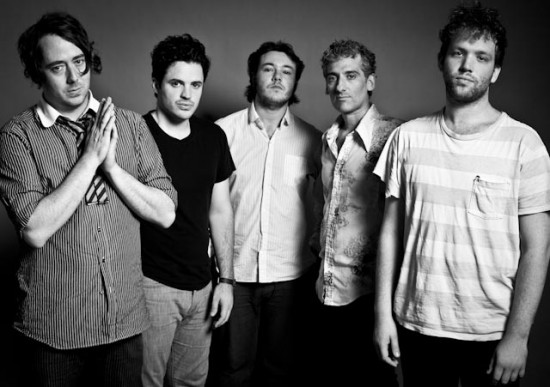 The album begins unassumingly enough with the four -part harmonies of "Strange To Suffer." I thought I'd put on a Fleet Foxes b-side. Lead singer Matthew Iwanusa does sound a little like Robin Pecknold (with some James Mercer thrown in there) but that first song is really an intro to the single, "In The City." An 80's synth vibe intertwines with James Carbonetti's inventive guitar work. It's a great song but not truly representative on the band's sound. The next track, "Shut You Down," boasts a guitar tone and feel not unlike Three Imaginary Boys era Cure, but the melody and song structure has more in common with Oh, Inverted World. There's a lot of strong, almost tribal, drumming throughout the album and this song is a good example of how it takes a few spins to hear it all. Nothing is pushed too far out front.
As the record runs its course, one can hear quite a few other bands influencing their sound: My Morning Jacket here, Band Of Horses there, maybe a nod to Grizzly Bear in there somewhere as well. All the good will being built up almost gets tossed aside in mid-album with the album's only misstep, the plodding "Over My Head." Luckily, Caveman finds its footing quickly after that as the second half of the album is pure gold. The should-be hit "Ankles," set highlight "Pricey" and the haunting acoustic number "I See You" all follow in succession. It's a great run of really good songs and in an era of front-loaded albums it is also a rarity. The album ends with a reprise of the opening track – an old trick to create the illusion of cohesion. And it works! Actually, this is one of the most cohesive efforts I've heard recently.
Key Tracks: "In The City", "Shut You Down", "Pricey"
Artists With Similar Fire: The Shins / Fleet Foxes / My Morning Jacket
Caveman Website
Caveman Facebook
Fat Possum Records
-Reviewed by Scot Lade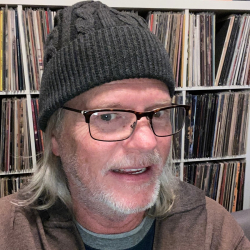 Latest posts by Scot Lade
(see all)