Blank Pages


Blank Pages
Dirt Cult Records [2014]




Fire Note Says: Catchy garage rock that is guaranteed to blow your hair back and make you raise a rock fist in the air!
Album Review: This self-titled record from Germany's Blank Pages reminds me of the time ol Marty McFly plugged the guitar into Doc Brown's amp. With the first few pounding kick drum beats and strummed guitar parts, my hair was blown back and I was floored. Blank Pages play loud (is there any other kind) garage rock that at its best calls to mind The Ramones, and at its worst calls to mind The Wipers. So what I am really saying is that it rocks in the absolute best way possible, and it would be a huge mistake to not own this record.
At 10 songs and just a hair over 24 minutes in length, everything about Blank Pages sounds just about perfect. The songs flow seamlessly into one another, always rocking, yet always melodic as hell. It has a high sing along and fist pump factor. Roll the car windows down and crank this on your way to work, consider it your giving the finger to the man for holding you down and making you work when you should be rocking. "White Lies" is a has kind of a Radio Birdman feel to it, it's garage rock, it has a little bit of surf feel to it, it's fast and it's catchy. It's Detroit meets Australia in Germany. "Drained" downshifts gears before gradually picking up a full head of steam, it not only shows the ability of the band as players, but it serves as a nice little interlude to let you stop and catch your breath before the adrenaline kicks back in again. The whole second half of the record is a giant build up to the closing track, "Do Not Resuscitate", which for me is the absolute peak of the lp and closes the record on an incredible note. It features chugging guitars, and surf like lead guitar line that serves as the perfect foundation for the vocals which as always are melodic and super catchy.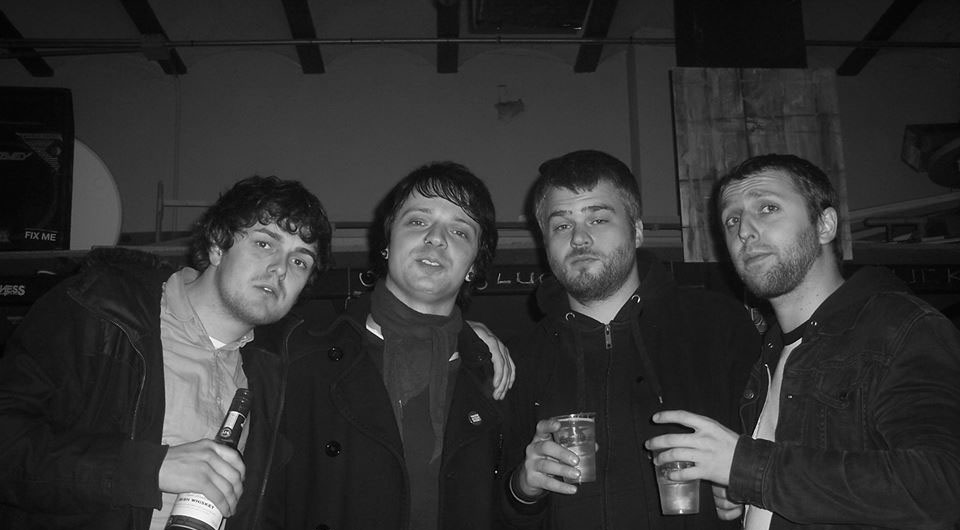 There isn't a less than great song on this record. I know Blank Pages was originally released last year by Hardware Records which is based overseas, and this new Dirt Cult release is the official North American release, so it's inclusion on my year end 2014list is iffy based on that, but musically it is going to easily be one of my top 10-15 releases of the year, it is that good. Blank Pages have a west coast tour that starts on August 1st, you never know when this band will get back to the states, so you better see them when you have the chance if they come anywhere near you!
Key Tracks: "Do Not Resuscitate" / "Drained" / "Shelter"
Artists With Similar Fire: Radio Birdman / The Ramones / The Wipers

Blank Pages Facebook
Dirt Cult Records
– Reviewed by Kevin Poindexter

Latest posts by Kevin Poindexter
(see all)