Stardeath And The White Dwarfs


Wastoid
Federal Prism [2014]



Fire Note Says: For their sophomore release Stardeath and the White Dwarfs tap a sound never heard before.
Album Review: When starting a psych rock band a lot of factors could come into play for stardom. Oklahoma's Stardeath and the White Dwarfs initially had one key feature to aid in that process—being fronted by Dennis Coyne (nephew of Lips' frontman Wayne Coyne) has its perks. The best part to all this is the attention isn't unwarranted: even with ties to Wayne, Stardeath would have eventually found a niche for their exploratory psychedelia. Releasing their debut full length The Birth in 2009, these four gents have also received great exposure helping The Flaming Lips with projects such as their Dark Side of the Moon remake as well as the re-imagining of King Crimson's In the Court of the Crimson King, Playing Hide and Seek With The Ghosts of Dawn. Wastoid is the quartet's sophomore album and first release on David Sitek's (of TV on the Radio) label Federal Prism. The album features collaborations with the Lips as well as Chrome Pony and Dallas-based New Fumes.
There's really only one good way to describe Wastoid and that's to speak in the language of Flaming Lips. Wastoid gravitates toward a more Embryonic, 7 Skies H3 sound, with a light touch of At War With The Mystics. If you recall my review of The Terror, I was confused and intrigued at the same time. Gone were the ballon rides to Pavonis Mons, replaced by an empty, loveless space that seemingly abandoned the concept of our "space ship coming from within." But Wastoid takes some of those concepts and incorporates them with their own little twist.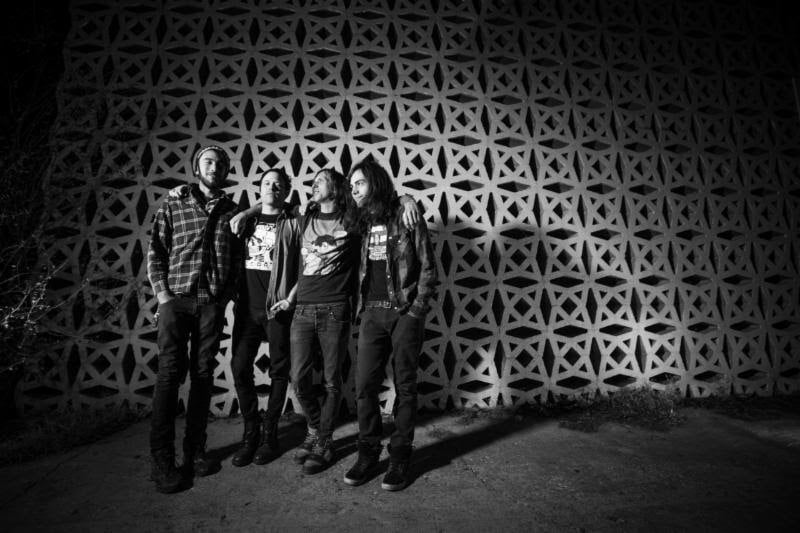 One thing to mention about Wastoid is that it puts its best foot forward early. "The Chrome Children" keeps it eerily quiet, but as soon as the drums and slinking synths kick in "Worm Mountain" comes to mind. "Frequency" has one of my favorite surprises of the album; something a simple as a acoustic guitar can drastically change moods and perceptions, especially with an elation-filled chorus like "Paranoid Mothers and Paranoid Fathers / Breeding paranoid sons and paranoid daughters.". "Hate Me Tomorrow" (featuring New Fumes) recalls The Terror by taking horror and pairing it with power. Dennis Coyne's vocals are buried under a noise storm with a powerful acoustic lead that cuts unexpectedly. Also relatable to The Terror for obvious reasons is "Screaming" (featuring The Flaming Lips), which could almost be considered a Terror b-side.
There are no musical faux pas on Wastoid that dampen the album's impact, but there are a few individual tracks that fail to make much of an impact. To be specific, "Surprise," "Birds of War," and "Guess I'll Be OK" are just that, but don't measure up to the rest of the record's strengths. But to their credit Stardeath and the White Dwarfs have for the most part created an album that's funky, bombastic, elusive, and immediate. Fans who enjoyed The Birth and the many other projects that they've been involved in will find something here to like. Wastoid was definitely Stardeath trying "for the sound never heard before / it's the quiet in your mind / it's the voice in the floor." Do you agree?
Key Tracks: "Frequency" / "Hate Me Tomorrow (featuring New Fumes)" / "Sleeping Pills and Ginger Ale"
Artists With Similar Fire: Pond / The Flaming Lips / Spaceface

Stardeath and the White Dwarfs Website
Stardeath and the White Dwarfs Facebook
Federal Prism
-Reviewed by Christopher Tahy

Latest posts by Christopher Tahy
(see all)