Barrence Whitfield & The Savages


Dig Thy Savage Soul
Bloodshot Records [2013]



Fire Note Says: Barrence Whitfield is back to shake your soul!
Album Review: Bloodshot Records has had an injection of "soul" lately with the recent release of JC Brooks & The Uptown Sound (TFN Review) and now Boston's legendary Barrence Whitfield & The Savages' new album Dig Thy Savage Soul. If you don't know much about Whitfield it is probably because you might be too young. The group was out and about in the mid-'80s with their R&B meets rockabilly vibe, released several records on Rounder and toured with Bo Diddley, Tina Turner and George Thorogood. The band reunited on 2011's Savage Kings and is now back in full force on Dig Thy Savage Soul.
I was not around for the first coming of Barrence Whitfield but today his style of punk rock garage rockabilly blues is right in my listening wheelhouse. "The Corner Man" opens up the record with a gritty guitar riff that will make your hair stand up as Whitfield comes at you with his strong as ever vocals. This in your face foot tapper/air guitar tune shows that Whitfield and Savages mean business – especially near the end as Barrence screams "Cutman stop the cut!" The next song, "My Baby Didn't Come Home" is a more standard blues rocker right down to the emotional outpouring as Whitfield just tells it like it is. His honesty drives this record because you can hear the sincerity and his love for music in every track. Along with the blues, there is plenty of rockabilly undertones floating throughout the record which is highlighted on "Daddy's Gone To Bed" which has a Rev Horton Heat flare to it. One of my favorite tracks on the record is Whitfield's cover of Lee Moses' "I'm Sad About It" which just oozes the deep soul that Moses was known for while giving it a bit more rock edge. This classic meets modern style works on the entire record.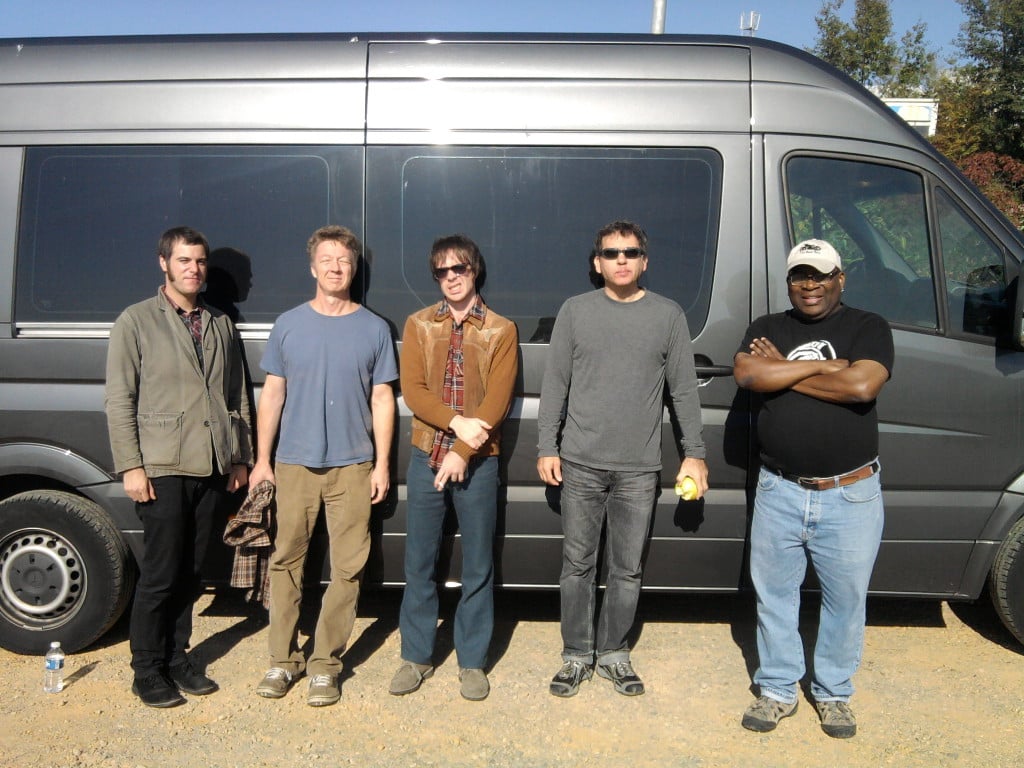 Dig Thy Savage Soul will be a great introduction to Barrence Whitfield for many that tune in. The record is a solid 35 minute listen and represents its different genres well. It is important to note that this record would be completely different without the involvement of original guitarist Peter Greenberg since he wrote most of the songs and produced the record. He definitely knows Whitfield's strengths and even though Dig Thy Savage Soul is not going to change the world it is a refreshing authentic listen that not only highlights Barrence Whitfield's impressive career but also validates Bloodshot Records as the cool risk taking label we thought they were!
Key Tracks: "The Corner Man", "I'm Sad About It", "Daddy's Gone To Bed"
Artists With Similar Fire: Eddie Cochran / The Dirtbombs / Black Joe Lewis
Barrence Whitfield & The Savages Website
Barrence Whitfield & The Savages Facebook
Bloodshot Records
-Reviewed by Christopher Anthony

Latest posts by Christopher Anthony
(see all)