Albert Hammond Jr.


Momentary Masters
Vagrant Records [2015]



Fire Note Says: This confident new solo record from The Strokes guitarist is a pleasant surprise and continues his artistic rebirth!
Album Review: The title of Albert Hammond Jr's new solo album, Momentary Masters, was inspired by a quote from Carl Sagan of all people, in reference to the human race's position in the vastness of the universe. Perhaps the title is a knowing wink to the period where his band, The Strokes, were the undeniable center of the rock universe, or as Hammond himself explains "I feel like the best songs I've written, as soon as I was done, I was like "Oh my God, I did it" but in that split second that it comes, that feeling goes". However one chooses to look at it, the title is appropriate, and there is no question that this new record is full of songs that must have made Hammond have plenty of those revelations that he described!
Momentary Masters is full of the tight guitar riffs that became part of the signature sound of The Strokes, and is once again full of great songwriting, unquestionably his strongest batch of songs since his debut solo album, Yours to Keep. While 2013's AHJ ep marked his return as songwriter, the river had apparently run dry once he first got sober, but the small stream that was the AHJ ep has now become a giant flowing songwriting river again with Momentary Masters. Chock full of gems like "Born Slippy", "Side Boob", and "Losing Touch", Momentary Masters is a guitar pop record of the highest caliber. While Hammond's voice isn't as distinctive or urgent as Strokes bandmate Julian Casablancas, he has more range and subtlety to his voice and these songs are perfectly suited for his vocal style. Is that a Bob Dylan cover on the record? Why yes it is, "Don't Think Twice" is a drop dead gorgeous take on the old Dylan classic, one of the finest Dylan covers of recent vintage in fact.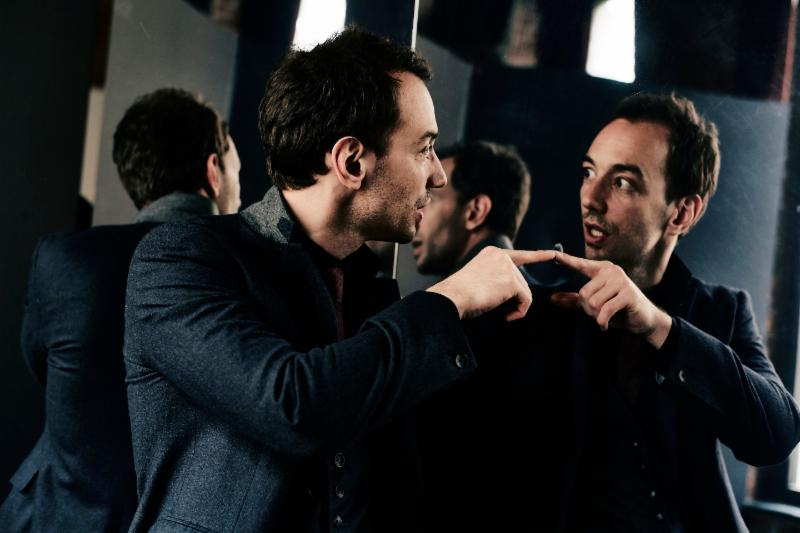 I would be remiss not to mention the rest of the cast of musicians who collaborated with Hammond on this album, because as much as this is his record, it is a record truly born out of collaboration and it is just as much theirs as well. By all accounts, guitarist Hammarsing Kharhmar, guitarist Mikey Hart, bassist Jordan Brooks, and drummer Jeremy Gustin recorded the album during a three day retreat with Hammond at his upstate New York studio. The unit is tight and nimble, able to go in just about any direction, and they help to lay a terrific sonic foundation for Hammond to put his lyrics and melodies over top of. The songs don't feel like overdone studio creations at all, they are sharp and vibrant and there is a spontaneity to them that injects the album with life and makes you want to keep coming back to it. I hesitate to call this an artistic rebirth for Albert Hammond Jr, but you know what, I believe it is. Momentary Masters is a confident return and one definitely worth checking out.
Key Tracks: "Side Boob"/ "Born Slippy" / "Drunched in Crumbs"
Artists With Similar Fire: Spoon / The Strokes / Robert Pollard

Albert Hammond Jr. Website
Albert Hammond Jr. Facebook
Vagrant Records
– Reviewed by Kevin Poindexter

Latest posts by Kevin Poindexter
(see all)