It was the best of times, it was the worst of times. Dickens himself couldn't have explained this year any better. With a global pandemic virtually shutting the music industry down artists had to rely solely on non-touring revenue; and the bulk of that for Prog bands these days is physical record and CD sales (streaming does not do progressive artists any favors – to say the least.) Although some of the albums presented here were recorded prior to Covid-19 running amok, all of them suffered in these uncertain economic circumstances in one way or another. People have other priorities right now. People are struggling. But here we are. The unequivocal result of all this, however, has been an outstanding crop of truly great releases. In all, this has been the strongest year since we have been doing the annual Prog feature at The Fire Note. Over 150 albums were considered for inclusion and the final 25 are the ones I felt the most connection to. In the past I have stuck a balance between what I know is good, what other critics have observed and what I personally enjoy. Sometimes they are one in the same. But sometimes not. I have listened to other voices, other critics far too often. This is not an aggregate system. Not anymore. This is my list of the very best Prog Rock releases of the past 12 months.
#25
Kansas
The Absence Of Presence
Inside Out Music [2020]

Arriving four years after their comeback album, The Prelude Implicit, this new platter finds America's best Prog band in fine form. There's definitely an air of nostalgia going on here but overall, the album works because it, in the end, is a modern take on seventies Kansas. The band is genuinely energized as they have been having a late career renaissance thanks in part to the CW hit TV show, Supernatural. They played Comic-Con last year to the biggest crowd they've had in years – and there were young people in the audience! The second album with vocalist Ronnie Platt and guitarist/songwriter Zak Rizvi. It is also the first with former Yes keyboardist Tom Brislin.
#24
Gösta Berlings Saga
Konkret Musik
Inside Out Music [2020]

Heavy, dark, enigmatic – these Swedes are a really difficult band to pin down and thank God for it. Avant jazz slides in alongside ominous electronica and a cinematic version of King Crimson, Gosta Berlings Saga never fail to ignite the imagination. Symphonic instincts keep the musical passages engaging and memorable. This is a neat trick for an all-instrumental band that thrive on being a little weird. For their sixth LP they go all-in with the style first proposed on 2018's ET EX but to better effect. Clocking in at a tidy 44 minutes, Konkret Musik is their most listenable album by far and definitely one of their best efforts yet.
#23
Gazpacho
Fireworker
K-Scope Records [2020]

The first thing anyone new to this Norwegian outfit notices is the similarity to some minor band called Radiohead. The comparisons are valid. And lazy. Yes, singer Jan Henrick Ohme has Thom Yorke's general timbre and the band plays the kind of languid alternate rock made famous by that Oxfordshire act but honestly I hear more Marillion or late era Talk Talk. Either way, Gazpacho has consistently churned out interesting, hypnotic music since their 2003 debut album. There has been a slowly developing progression going on with their musical alchemy and on this, their eleventh full-length, they finally strike gold.
#22
Glass Hammer
Dreaming City
Arion Records [2020]

The Kings Of America's Prog Underground, Chattanooga's Glass Hammer have been doing this for so long that I almost forgot to include this incredible addition to an already stuffed discography. On album number 19 the boys have taken 70's era Rush and sprinkled it with movie soundtrack era Tangerine Dream for an unexpectedly solid release. I understand if the idea of 2112 meeting Risky Business sounds a bit ridiculous and perhaps not exactly appealing. But the more I listen to this the more I realize that they might be on to something special here. The band seems to think so too as they are working on a sequel for a potential 2021 release.
#21
Pendragon
Love Over Fear
Toff Records [2020]

Neo-Prog has never been one of my favorite sub-genres but every once in a while an album comes along that defies my expectations and gives me hope. Pendragon emerged as part of the original "second wave" of Prog which included IQ, Marillion and Twelfth Night. Unlike their contemporaries (and indeed unlike most of their own discography) Pendragon has crafted an album full of warmth and light. Frontman Nick Barrett recently moved to Cornwall, right by the sea, and that watery influence can be heard throughout with lyrical imagery and musical soundscapes that challenge the listener to feel as well as think. Easily their finest work to date.
#20
Homonculus Res
Andiamo in Gira di Notte e ci Consumiamo Nel Fuoco
AMS Records [2020]

Fourth album by these Canterbury-loving Sicilians expands on the Robert Wyatt/Soft Machine worship by depositing a large portion of Stereolab onto the proceedings. And the results? Well, they made the list, didn't they? A breezy summer album that feels slight at first listen but as with all their albums that is illusory. The pop sensibilities found within some of the songs are actually filled with great musical passages, weird time signatures and unexpected twists and turns. Check out the Caravan-inspired "Supermercato" for a sample of their humorous take on the modern consumerism and be in awe of their awesomeness.
#19
Karfagen
Birds Of Passage
Caerllysi Music [2020]

The uber prolific Ukrainian artist Antony Kalugin released this album early in 2020 so it is one of the few on this list completely unaffected by the corona virus. Its gentle and soothing nature stands in stark contrast to the world around us and is a big reason I opted for this versus Kalugin's equally strong solo release, the oddly titled Marshmallow Moondust, from this past calendar year. Birds Of Passage consists of two twenty minute long epics and two shorter tracks – all of which provide ample evidence of the band's symphonic tendencies but also their innate melodic sense. Pastoral but never boring – this is Kalugin doing what he does best. Keep 'em coming, sir.
#18
Pain Of Salvation
Panther
Inside Out Music [2020]

For over twenty-five years POS main man Daniel Gildenlow has toiled to make his progressive metal vision a reality. During that time he has also been a member of The Flower Kings, The Sea Within and a touring member of supergroup Transatlantic. His dark, brooding lyrics have evolved and improved over time. A health scare a few years back only seems to have set Gildenlow further down that darker path with the release of the band's eleventh LP. Complex polyrhythms battle with swirling electronic sounds and slashing guitars. This is not an easy listen but it has tremendous replay value as each fresh spin rewards the attentive listener with an abundance of sonic riches.
#17
Airbag
A Day At The Beach
Karisma Records [2020]

This is a prime example of addition by subtraction as Bjorn Riis and company pair down to a trio and release their most focused and exciting record yet. If you like epic soundscapes that stretch out across the entire spectrum of progressive rock then Airbag might be your band. Named after a Radiohead song they sound more like a modern day Pink Floyd to me. But they are no cheap imitation of anybody – they have been working on getting this particular sound just right for over a decade. The songs here reflect on the symbolism of the beach, the border and any boundary, real or imaginary, that separates us. Timely stuff indeed.
#16
The Tangent
Auto-Reconaissance
Inside Out Music [2020]

I've been a huge fan of Andy Tillison and his band The Tangent since their debut LP in 2003. I gave my very first 5 Star review for The Fire Note to 2015's brilliant A Spark In The Aether. So it was with great anticipation that I awaited this album: the very first Tangent LP with the same lineup as its predecessor. Everything I love about this band is present: the Canterbury influence, the long epics, the pop sensibilities, all of it. And yet somehow this feels like a low-stakes affair for Tillison. That is a bit surprising given his unflinching support for liberal politics in these polarized times. That said, after eleven albums, The Tangent is still Modern Prog's eternal moral compass.
#15
Fish
Weltschmerz
Fish Music [2020]

The self-released swan song for the original Marillion singer is a total winner. Claiming this to be his final album, Fish has gone and done the impossible: drop a record every bit as good as those first four Marillion LP's. The album is a collection of songs that range from left-field rockers to dreamy ballads but with an attention to detail that is truly astonishing. Why did he wait so long to bring back his "A" game? I have no idea but I honestly wasn't expecting this level of mastery. Apparently, Weltschmerz would have achieved the #2 spot on the UK album charts but because it's self-released it did not meet their criteria. Bummer.
#14
Arabs In Aspic
Madness And Magic
Karisma Records [2020]

I have heard this Norwegian band's music described as Black Sabbath meets Pink Floyd. As critical comparisons go I guess I can live with that one. They do have a wonderful psychedelic bend to them but I am more transported to San Francisco 1968 than to London 1967. There are tons of Mellotron and Hammond organ throughout and they blend beautifully with the acoustic sections. Of particular interest to Prog-heads is the 17 minute epic "Heaven In Your Eyes." This album finds them returning to English lyrics after 2017's blissed-out, all-in-Norwegian Syndenes Magi. A great band on a definite upswing. Look out!!!
#13
Magenta
Masters Of Illusion
Tigermoth Records [2020]

I am ashamed to say that this is the only album with a female lead singer to make my list. Christina Booth may just be the second coming of Annie Haslam (Renaissance) but she is but one reason for Magenta's continued greatness. After the electronica-leaning We Are Legend this UK act dusted off the Taurus pedals and Mellotrons to get back to doing what they should be doing – vintage symphonic prog rock with affectionate glances to Yes and Genesis. The album focuses on the stars of the Golden Age of Horror: Bela Lugosi, Lon Chaney, etc. and makes for a unique look into the psyche of the performer both on and off stage. Especially off. This is where is feeble nature of human hubris is exposed and explored. Eight albums in and Magenta are just getting started.
#12
Lunatic Soul
Through Shaded Woods
KScope Records [2020]

It happens every year – I settle in and pick my favorite albums of the previous 12 months and then I hear a new record that throws everything into chaos. I'm not entirely sure where I should place this one as each time I listen to it I'm convinced it needs to be ranked higher. From the Riverside mastermind, Mariusz Duda, comes another one of his Lunatic Soul side project releases and it sits very comfortably with his best work: with or without his main band. Influenced primarily by Slavic and Scandanavian folk songs, the first eight songs all range from three to nine minutes and hew closely to that mission statement. It is on the epic 28 minute closer, "Transition II," that Dudas proves his love for Mike Oldfield and delivers a true masterclass in atmospherics. Probably deserves to be in the Top Ten but that's life.
#11
La Maschera di Cera
S.E.I.
AMS Records [2020]

The title stands for Separazione/Egolatria/Inganno which translates roughly as: Separation/ Self-Worship/Deception. If the year 2020 needed an album title, that might just be it. It's been seven years since we've heard from Fabio Zuffanti's outfit but the wait was worth it. Oh, yes it was!!! Their last album was a weak reinterpretation of Le Orme's 1973 album Felona E Sorona. It didn't work. As a result, my expectation level for this one was actually quite low. This is, I am pleased to report, is the real deal. Packed with that retro Italian vibe, S.E.I. boasts three tracks: the side-long epic and two shorter (ten and thirteen minute) tracks. In an obvious nod to the current vinyl resurgence this album fits nicely onto a single slab and mirrors the structure of certain classic Prog masterpieces (Pawn Hearts, Close To The Edge, Relayer) to excellent effect.
#10
Rick Wakeman
The Red Planet
R & D Multimedia [2020]

The shocker of the year. Or file under: Who Woulda Thunk It? It is absolutely inconceivable that the most recognizable figure in Prog had not released an album of Prog Rock compositions since 2003's excellent Out There LP and also had not released an instrumental Prog album since his 1972 debut, The Six Wives Of Henry VIII, but facts are facts. (Question: Who buys a Rick Wakeman album for the singing anyway?) A lot of this material was slated to be part of a new Yes record with Jon Anderson and Trevor Rabin but apparently the ARW experiment is over without giving Yes fans any new music. The upside is, of course, this fabulous new album from the caped crusader. Eight strong tracks with a killer band and Wakeman deploying his entire arsenal of vintage keyboard sounds. This is what Rick should be doing full time. Prog was such a dirty word for so long that even Wakeman wouldn't record an album in this old, tired genre. Thank God times have changed! It's the record his fans have been wanting him to make for years – myself included.
#9
Lazuli
La Fantastique Envol de Dieter Bohm
Quadrifonic Records [2020]

The ninth album from French alternative Prog band Lazuli is an homage to one of their fans (Dieter Bohm, I presume) who the band spotted at a live show in a trance-like state and the idea for a concept album began to take shape. Lazuli play an atmospheric, relaxed style of progressive rock that often sounds like Muse singing in French. These guys also look really cool and develop their own weird instruments. The opening track, Sol, sets the bar extremely high and they never let up. By the time the requisite recapitulation happens at the end you will be convinced that you've found some kind of buried treasure. And you would be right. Singer Dominique Leonetti has one of the best voices I've heard in a while (a definite weak spot for almost every modern Prog act) while the band weaves a magical web both melodic and intoxicating. Sadly the band lost their guitar player shortly after this album's release, citing the impact corona virus had on musicians' earnings potential. Damn it.
#8
Pattern-Seeking Animals
Prehensile Tales
Inside Out Music [2020]

This Spock's Beard spin off band delivered my favorite debut album of 2019. Here they come roaring back with another set of clever, modern Prog with four shorter, accessible tracks followed by two sweeping epics. The sequencing is a bit off-putting (I would have preferred they bookend the longer songs) but regardless – John Boegehold appears incapable of writing a bad song. Adding some new sounds and instrumentation into the mix was a smart play as Prehensile Tales represents a major step forward in the band's progression and a step away from the classic Spock's Beard modis operendi. Light-hearted and playful spaghetti westerns, songs about vampires, Michael Jackson Thriller bass lines and the incredible voice of Ted Leonard to tie it all together: the sky's the limit for these guys. They are already working on album number three but they still haven't played a single live show (they were scheduled to open for Big Big Train at Rosfest in Sarasota but the virus put an end to that plan.)
#7
Abel Ganz
The Life Of Honey Bees And Other Moments Of Clarity
Self-Released [2020]

Founded in 1980, Abel Ganz broke up in 1993 only to return fifteen years later with a new lineup and a new album. A self-titled record came out in 2014 and it set the table for this minor masterpiece. Hints of Scottish folk music sidle up nicely next to Adult Contemporary, light jazz and, of course, Prog for a wild ride of eclectic rock with unexpected passages that push the boundaries of what progressive rock is in 2020. The shorter songs display a gentle, soothing rumination on the natural world and our place in it whereas the two longer songs deliver everything one could hope for in a Prog epic. Bombast and virtuosity are not part of the playbook, however. Everything here is subtle and sophisticated. Big Big Train, early Genesis and Steely Dan come to mind at various points but honestly these guys don't really sound like anyone else. Abel Ganz have truly carved out their own niche. I mean how many Prog bands employ a damned harmonica for crying out loud?
#6
The Flower Kings
Islands
Inside Out Music [2020]

Last year's Waiting For Miracles showed a lot of promise for this new version of The Flower Kings but this is where the band has found their footing. In spite of the fact that this was the first remotely recorded album from them (files were shared across five different countries) it sounds as if it came from a group who've been playing together for years. Well, three of the members (Roine Stolt, Jonas Reingold and Hasse Froberg) have been but for Mirko DeMaio and Zach Kamins this is only their second appearance. And they fit like a glove. Lacking a long centerpiece track, Islands boasts 21 songs that are supposed to be taken in as a whole but it really doesn't work like that. Each song is self-contained and there are not the usual linking themes that resurface to create a unified experience. What we do have is a collection of diverse and endlessly entertaining little nuggets that reflect on isolation and the introspection that often flows from it. The musicianship on display is awe-inspiring. As is Roine Stolt's ability to develop as a song writer. Old dogs and new tricks.
The Flower Kings: Islands [Fire Note Review 11/6/20]
#5
Logos
Sadako e le Mille Gru di Carta
Andromeda Relix [2020]

Full disclosure: any of the albums in my Top Five could easily be my number one. It actually hurts me to put this record at #5. Most other years it would easily top the list but 2020 has been so loaded that this is where they eventually landed. Wow. What an album. Translated as "Sadako and the Thousand Paper Cranes" it tells the story of a two year old girl in Hiroshima who becomes ill from radiation poisoning. She is told that if she uses her origami skills to fold a thousand paper cranes that she would be healed. When she died in 1955 she had completed 600 of them. The story is not new but this Verona four piece tell it so well I feel like I can understand the Italian lyrics (I can't.) Musically they deploy a two keyboard attack, leaving only sporadic guitar in certain places. This, of course, will lend itself to ELP comparisons but that's not quite right. The band began as a Le Orme tribute act so I hear way more of that. There are also slight hints of Japanese folk music poking out from the wall of sound that serve to drive home the album's theme. The crown jewel in all this is the epic minute closer and title track. Throughout its twenty-two minute running time Logos throws in more memorable hooks than a lot of bands come up with in a career. And the rest of the album is almost as good!!!
#4
Motorpsycho
The All Is One
Rune Grammofon [2020]

Another album that got strong consideration for #1, this album was conceived from two different recording sessions, with two different lineups, recorded in two different studios. It also represents Part Three of a trilogy that also includes last year's The Crucible and 2017's The Tower. Side One (using the vinyl format for descriptors) and Side Four are comprised of the shorter, more standard tracks. These were recorded with guitarist Reine Fiske of Dungen augmenting the band's core trio. Sides Two and Three consist of one long 40 minute song and were recorded with the help of violinist Ola Kvernberg (Steamdome) and Lars Horntveth (Jaga Jazzist) on wind instruments. The idea of a whole different LP being smashed dead center into another album is nuts. It really shouldn't work at all. But it does. The themes of atrophy and the ouroboros seem appropriate given this structure. There are also overt slams at the out-going US President ("There's always a new scapegoat you can kick/I just cannot believe in this strongman schtick/Because you're just a dick.") The shorter songs possess great melodies and lots of Mellotron whereas the centerpiece track, the five-part 40 minute "NOX", allows the band to stretch out and explore every manner of poly-rhythm imaginable. The accessible songs lured me in but it's "NOX" that I keep going back to time and time again. This one may take a little longer to sink in but the effort is well worth it.
#3
Wobbler
Dwellers Of The Deep
Karisma Records [2020]

Love them or hate them, Wobbler are the hottest band in Prog today. Their 2017 album From Silence To Somewhere took home top honors here at The Fire Note and we were not alone in that estimation. Progarchives has the album ranked as the best Prog album of the 21st Century. Clearly, it was a record that connected with a lot of people and helped catapult them into the upper tier. So where did they opt to go with the follow up? For better or worse, Dwellers feels like a twin. Perhaps a bit denser, its structure is a mirror image of its predecessor – two longish songs, one short one and then the obligatory epic. Reversing of the running order does little to dispel the sense of creeping familiarity but isn't that kind of the whole point of retro anything? It's all so very Yes-like with the Mellotrons, Hammond organs, Minimoog's, Rickenbacker bass, high tenor vocals, etc. (I keep hearing "South Side Of The Sky from Fragile for some reason.) Nothing new there yet this isn't any more of a rehash of FSTS than Relayer was a retelling of Close To The Edge. Or as A Passion Play was to Thick As A Brick. I like the idea of the evil twin: similar sounding records that comment on each other without being otherwise related. In all, another fantastic release from Norway's best and one that will surely keep them securely in the upper echelon modern of Prog artists.
#2
Neal Morse
Sola Gratia
Inside Out Music [2020]

The parade of past winners continues with Neal Morse (who topped our 2016 list with A Similitude Of A Dream) and his latest solo effort based on the life of the Apostle Paul. The album serves as a sort of prequel to 2017's excellent Sola Scriptura (which was about Martin Luther) complete with some motifs returning from that earlier album. But don't let the religious stuff bother you. Neal Morse is a Christian but knowing that from the onset isn't helpful. You won't hear him on Contemporary Christian radio stations. Nope. He is pure Prog Rock and the spiritual overtones mimic much of what the titans of the genre were doing during its heyday in the 1970's. There's just not that much daylight between what Neal's up to and say Genesis on "Supper's Ready" or "The Revealing Science Of God" by Yes. Perhaps a bit more overt but I'm just sayin'. Basically, it's not an issue. (Nor is listening to and enjoying Venom for this born again reviewer but that's a whole other matter.) On this, Neal's first solo Prog album since 2012, Morse utilizes Neal Morse Band members Bill Hubauer and Eric Gillette along with perpetual collaborators Mike Portnoy and Randy George to create another Prog masterpiece. The only thing that kept Neal from being our first two-time winner is…
Neal Morse: Sola Gratia [Fire Note Review 9/11/20]
#1 – Prog Album Of The Year
JPL
Sapiens – Chapitre 1/3: Exordium
Quadrifonic [2020]

I knew Jean-Pierre Louveton had it in him. I just knew it. After fifteen years and nine albums fronting the great French Prog band Nemo, JPL put that band on hiatus to focus on his solo career and the resulting album (the first of a planned trilogy) is nothing short of perfection (according to JPL's Facebook page Part Two is already recorded and slated for Spring 2021 release.) Every note hits just right. Every second feels like a new adventure. The songs all hold their own individually but work even better as a whole as they tell the story of Man: messing up this planet and having to relocate to a new home in the stars. My French is seriously challenged so I really can't say if the lyrics hold up to critical scrutiny or not. What I do know is that they sound great. JPL's voice is uniquely Gallic and he uses it here rather infrequently. This adds to the tension as the music gets increasingly complex as it hurls to a fiery and completely satisfying end point. The metal guitar tones mesh eerily well with strings and horns in a way Trans Siberian Orchestra could only ever dream about. Louveton's love for Metallica and Iron Maiden is surpassed only by his love for Yes. Surprisingly enough, though JPL is a true Guitar Hero, his music is not Prog Metal. It is guitar-driven Prog. It has its heavy moments but those are always beautifully complimented by a gorgeous symphonic sheen. So yeah, what are you waiting for? At 46 minutes, Sapiens is the perfect length for a quick run through. After which you will undoubtedly return. Time and time again.
JPL: Sapiens – Chapitre 1/3: Exordium [Fire Note Review 6/19/20]
HONORABLE MENTIONS:
Haken:

Virus
Apogee:

The Endurance Of The Obsolete

Fernando Perdomo Out To Sea 3: The Storm
Pure Reason Revolution:

Eupnea

OVRFWRD:

Starstuff
I Am The Manic Whale:

Things Unseen

Bernard & Porsti:

Gulliver
Elder:

Omens

Quel Che Disse Il Tuono:

Il Velo Dei Riflessi
Gungfly:

Alone Together

Kavus Torabi:

Hip To The Jag
Ozric Tentacles:

Space For The Earth

Vespero:

The Four Zoas
Ring Van Mobius: The 3rd Majesty

Steve Howe:

Love Is
Antony Kalugin:

Marshmallow Moondust

The Pineapple Thief:

Versions Of The Truth
Hats Off Gentlemen It's Adequate:

Nostalgia For Infinity
DEBUT ALBUM OF THE YEAR (Three-way tie):
Okay, so this is a little bit of cheating on my part but after looking over my Top 25 I couldn't help but notice the lack of new blood – no debut album made the cut!!?? This is probably not too shocking in the era of Covid-19 but there were some stand out debuts that need some love and besides – this is Prog. More is always better!!!

Fren
Where Do You Want The Ghosts To Reside
Self-Released
Hailing from that hotbed of progressive music (Krakow, Poland) that I never knew existed, this band plays instrumental Prog as if Pink Floyd and King Crimson had an illegitimate child and grew up listening to avant jazz and late era Camel. Sort of like Anglagard. Most of the bands coming out of Poland owe a huge debt to Riverside but not these guys. They wear their influences in new and interesting ways. This is retro Prog done without irony or apologies. And it's really good too.
Isobar
Isobar
Self-Released
Speaking of Anglagard, here's a US three-piece act who are smart enough to hire ex-Anglagard drummer Mattias Olsson for their debut album. A little jazzy in places with sax and trumpet on over half the album's 13 tracks. Fusion gives way to an eclectic mix of progressive styles. After at least ten spins I still don't know what's going on with them. And I like it like that! It's an impressively diverse set that never gets complacent but that's what makes it such a terrific listen. Consider me intrigued.

Zopp
Zopp
Bad Elephant Music
Ryan Stevenson is a young composer who is obviously in thrall to the early 70's Canterbury scene. Sounding for all the world like dusted off copies of The Hatfield & The North, Egg or Caravan records, this is no mere nostalgia trip. Stevenson was wise enough to know that Andy Tillison of The Tangent was the right guy to bring in for production assistance. The resulting album is a revelation: not all proggers are in a wheelchair! We are really excited about this band and can't wait to hear what's next.
LIVE ALBUM OF THE YEAR: The Neal Morse Band – The Great Adven-Tour – Live In Brno

The Great Adventure album from 2019 was one of our favorites from last year and this live document displays the band performing in the Czech Republic for the first time. The live setting sees the band at their most powerful and energetic. Running through the entire double album with few changes from the studio versions, the prime reason this was my favorite live album of 2020 is the "Great Medley" that served as the encore on all tour dates. It takes material from all of Morse's solo albums and all The Neal Morse Band albums and the band churns through one song per album in a chronological medley that proves to one and all that after all these years Neal Morse still has a knack for writing and arranging the perfect Prog epic. It also proves that Mike Portnoy is the best drummer in Rock today.
EPIC OF THE YEAR: Logos – Sadako e le Mille Gru di Carta
Just a little clarification here: we are using Chris Squire's definition of an Epic: fifteen minutes or longer. The title track from Logos' fourth album is a perfect example of this long form song structure. It's an absolute distillation of everything that makes Italian Prog so awesome. The vast banks of vintage keys; the romantic, raspy vocals; and, of course, the strange melding of Italian classical, neo-classical, classic rock, R&B and folk music. Clocking in at 21 minutes long, there is not a single wasted moment to be found. The story of Sadako and her paper cranes reaches its final climax and even though I can't understand a word of Italian it never fails to bring a tear or two to the old eyeballs. Compelling, heartbreaking, melodic, hard-rocking – it's my favorite track from 2020 by a very large margin.
SONG OF THE YEAR: I Am The Manic Whale – "The Deplorable Word"

Led by Michael Whiteman (who lends his letters to the band's acronymic name) this UK act's third album shows the kind of sonic growth I was hoping for from them. The songs are better and either Whiteman's voice is getting better or I'm just now getting used to it. The best song of the bunch is about the evil queen Jadis from a CS Lewis novel, The Magician's Nephew. Musically it sounds similar to Neal Morse (which shouldn't be a big surprise as Whiteman is also an avowed Christian) but they keep their message in the background. In fact, if you're not paying attention you might not even notice. What you will notice is a newish band making a bold statement about their place in the world. I defy you to listen to "The Deplorable Word" and not feel something.
REISSUE OF THE YEAR: King Crimson – The Complete 1969 Recordings
The Prog community has declared In The Court Of The Crimson King the very first full-fledged Prog album in history. Okay. Maybe yes, maybe no, but there is no arguing that album's resonance over the decades nor its influence over artists such as Tool, Yes, Phish or The Mars Volta. But a 26 disc box set to commemorate it may be taking things a bit too far. Or not. Alternate takes; different mixes; 13 discs of live material; a pre-Crimson Giles, Giles & Fripp compilation – it's all here. I know these box sets are primarily for the collectors and completists out there but if there is one album worthy of this treatment (and the subsequent price tag thereupon) it is definitely this one – the one that may (or may not) have started it all.
ARTIST OF THE YEAR: Kimmo Porsti
It's just ridiculous the year Porsti had. He is a founding member of The Samurai Of Prog (along with Marco Bernard and Steven Unruh), a multinational band that began life as a studio conceit to record themed albums for Museo Records. Here in 2020 he has released five albums (two with The Samurai Of Prog, two with Bernard & Porsti and a solo LP.) All of them are good to great but the first Bernard & Porsti album, Gulliver, could have easily made the Top 25. And should have. It might be the best thing he's ever been involved in and given The Samurai Of Prog's discography, that is saying something. But after listening to his other four 2020 releases, I realized that I needed to give the Finnish drummer his due with this special recognition. Maybe it was the lock down. Maybe he ate his Wheaties.
EVENT OF THE YEAR: Prog At Home
On May 9th, at the height of the quarantine, The Prog Report streamed a concert event for the ages. Steve Hackett, Kansas, Bruce Soord, Haken, Glass Hammer, Mike Portnoy, Neal Morse, Jordan Rudess, Magenta, Dave Kerzner, Nick Barrett, Oliver Wakeman and many more showcased their talent during a three hour, made-for-streaming event. The performances were all top-notch but the amount of work involved in putting it all together must have been massive. In all, the Prog community came together like never before. In times like these it was truly appreciated as the video has over 120,000 views on YouTube. Prog is not dead. A big "thank you" to all at The Prog Report for making that happen. We needed it.
Prog Review by Scot Lade, The Fire Note Prog Aficionado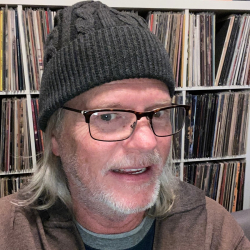 Latest posts by Scot Lade
(see all)