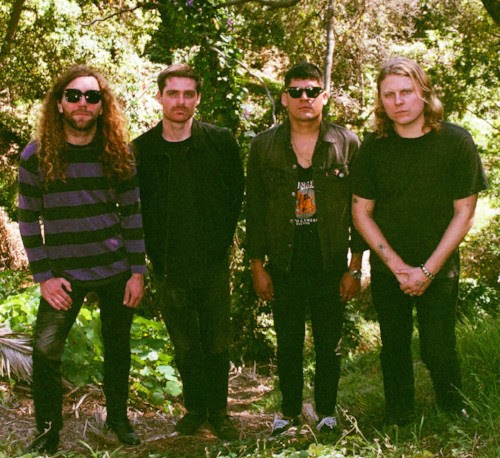 GØGGS, the Los Angeles-based group comprised of co-founders Chris Shaw (vocals) and Ty Segall (guitars), and Michael Anderson (bass) and Charles Moothart (drums, guitar), are set to release their second album, Pre Strike Sweep, on September 28th via In The Red. Following their "foot to the floor" self-titled debut, Pre Strike Sweep should find the group in top form as the album was written collaboratively as a band with lyrics by Shaw, and recorded and mixed over the last year by Segall.
If you listen to today's Friday Fire Track and title track on the album, you can hear how tight GØGGS keeps everything. Every component here pounds, pulses and rips. "Pre Strike Sweep" is also longer than any track found on the debut, so it is also nice to see GØGGS taking some risks and expanding their song structure. Enjoy your Friday – this one is a brain burner!
Thomas has a wide range of musical tastes as the NYC scene consistently broadens his pallet. Thomas is enjoying the opportunity to write at TFN and in his spare time is always looking for limited pressings of vinyl to add to his ever growing collection.
Latest posts by Thomas Wilde (see all)
Please follow and like us: