GØGGS


GØGGS
In The Red Recordings [2016]


Fire Note Says: Watch out – Ty Segall's new project may require stitches.
Album Review: OK – so Ty Segall has released a good number of projects over the last several years but even after his crazier baby face solo Emotional Mugger record in January his newest full length from GØGGS represents his most musically ripping project to date. GØGGS is the trio of Segall, Fuzz bandmate Charles Moothart, and frontman Chris Shaw of Ex-Cult but they come off sounding like an army of buzzsaws on their full length debut.
25 minutes of adrenaline is what GØGGS give you here, right from the opening 1:30 buildup of noise and feedback that start lead track "Falling In." That is when Ty's guitar screams and Shaw gives an "Ugh" before he sing/shouts "In the garden of illusion fame / no one looks at me, or knows my name" and this album is off and rolling. The first three kick ass tracks that start the album are enough to hold your hands up and say "genius" because they hit ever punk nerve in your body.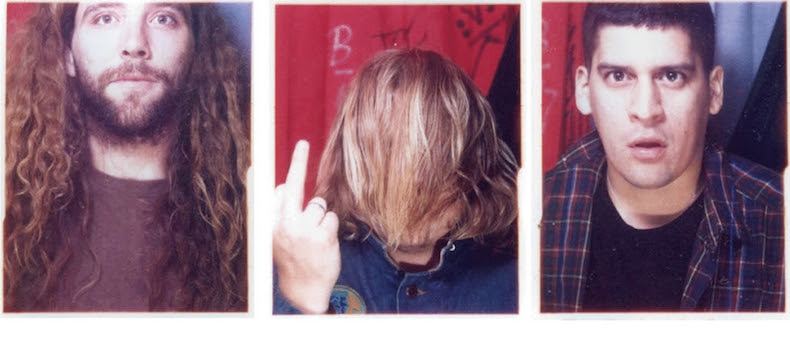 GØGGS is not your throwback classic British 70's punk or the pop-punk in the 90's, but in your face hardcore 80's LA punk that brings back the sweat and energy of Black Flag or T.S.O.L. It comes at you with no excuses, moderate variations in song structures and two fisted moshing action. The entire record is enjoyable and only struggles in some small spots like the drums being slightly under mixed so you don't quite get the heavy hitting sticks and the ultimate over three-minute noise track "Final Notice," that I don't think will ever grow on me. It reminds me some of the second to last track on Emotional Mugger called "W.U.O.T.W.S." which my TFN writing colleague called a "sonic experimental wank track."
Basically, if you are a Ty Segall fan, GØGGS is another must for your collection. Much more like FUZZ than his solo work and with Shaw leading the way on vocals, some Ty only fans may be thrown off some with this more hardcore punk record because it is different. Even those fans should know that mainstay Ty buddy Mikal Cronin also shows up here on the rocking closer "Glendale Junkyard," which should encourage the listen. I don't think there is any doubt that GØGGS will end up somewhere on TFN top albums of the year list because it just simply punches you in the face. There are not that many records out there that even come close but this one I guarantee requires stitches!
Key Tracks: "Falling In" / "She Got Harder" / "Glendale Junkyard"
Artists With Similar Fire: Black Flag / T.S.O.L. / Ex-Cult

In The Red Recordings
– Reviewed by Christopher Anthony

After spending the early 90's managing a record store, the mid to late 90's producing alternative video shows and 00's blogging about the music scene Christopher Anthony is always ready to hear new music.

Latest posts by Christopher Anthony (see all)
Please follow and like us: