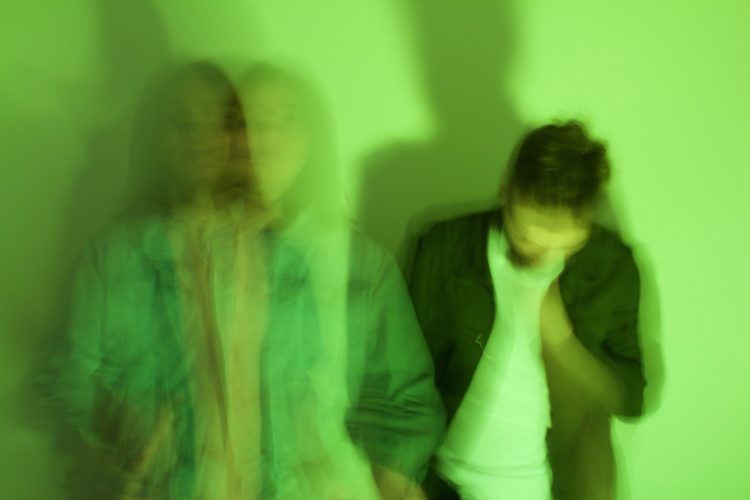 Brooklyn-via-Miami Beach based duo Deaf Poets have a new EP, Change & Bloom, out on June 15th via WaxRomantix Records. The song featured today off that EP is "Cigarette" and it shows the Deaf Poets wall of sound type rock n roll.
"Cigarette" has a good mix of Jesus & Mary Chain, Black Rebel Motorcycle Club and A Place To Bury Strangers all rolled into one pulsing dark track with some stand out guitar riffs. It is meant to play loud! Make sure you check out Dead Poets live as they already have some tour dates lined up for the release of the EP which you can find below. Enjoy your Friday!

Deaf Poets Website
Deaf Poets Facebook
WaxRomantix Records<
Deaf Poets on Tour:
6/15 – New York, NY – Berlin-Under A (EP release show)
6/16 – New Haven, CT – Cafe Nine
6/17 – Providence, RI – The Parlour
6/18 – Boston, MA – Maggy's
6/19 – Lowell, MA – Unchartered Gallery
6/20 – Burlington, VT – Radio Bean
6/21 – Montreal, QB – Katacombes
6/22 – Ottawa, ON – Cafe Dekcuf
6/23 – Toronto, ON – Dakota Tavern
6/24 – Detroit, MI – PJ's Lager House
6/25 – Chicago, IL – Bric-a-Brac Records
6/27- Chicago, IL – Emporium
6/28 – St. Louis, MO – FireBird
6/29 – Indianapolis, IN – Pioneer
6/30 – Pittsburgh, PA – The Bushnel
Thomas has a wide range of musical tastes as the NYC scene consistently broadens his pallet. Thomas is enjoying the opportunity to write at TFN and in his spare time is always looking for limited pressings of vinyl to add to his ever growing collection.
Latest posts by Thomas Wilde (see all)
Please follow and like us: