Snow Patrol


Wildness
Republic Records [2018]


Fire Note Says: No. Irish/Scottish band, Snow Patrol return after 6 years with their most accessible, pop-friendly album yet.
Album Review: When a band puts out a "best of" album it is often the sign of a big change, either they are breaking up, or looking for a quick way to fulfill their contract with a label so they can sign a better contract somewhere else, or maybe just cashing in. When Northern Irish/Scottish band, Snow Patrol released their Greatest Hits in 2013, it appears that they were buying time. After releasing the 2011 album, "Fallen Empires," singer/lyricist Gary Lightbody told an interviewer that he was dealing with writer's block, but it turned out it be a major bout of depression, and associated addictions, so the release of the follow-up seventh studio album was pushed back from 2015 to the next year and back again. Now, following reports of Lightbody has been in recovery and found a new lease on life, Snow Patrol returns with one of its most accessible pop-friendly records, Wildness.
The band formed when Lightbody from No. Ireland met his early bandmates at college in Scotland, and produced two indie rock albums while working the same clubs as Belle & Sebastian. But before Snow Patrol had any real success Lightbody had started a Scottish super-group that featured members of B&S, Mogwai, Teenage Fanclub and as many as 20 others, called The Reindeer Section, which came together to play original folky music and recorded two albums, but went on hiatus about the time Snow Patrol signed to Polydor/Universal.
Like lots of bands these days, Snow Patrol's first success came when the song "Chasing Cars" was featured on the "Grey's Anatomy" TV show, and then their success developed following exposure from two tours opening for U2, and of course like most bands coming out of Ireland, they get regular comparisons to the more popular band, that's a big shadow to climb out from under.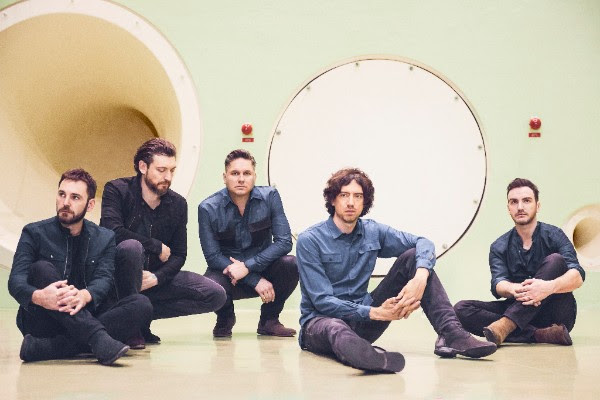 That said, Wildness opens with three solid tracks that take on the changes in Lightbody's life, "Life On Earth," "Don't Give In," and "Heal Me." The opener, which builds from a simple acoustic guitar to a big, fully orchestrated rant, where the singer commiserates with those going through a rough time, "this shouldn't be so f*@%ing hard, it's just life on earth." "Don't Give In" is a word of encouragement to one deep in the struggle that packages recovery language in the shape of a campfire sing-along that comes complete with a choral accompaniment. And "Heal Me" is an anthemic cry for help, for wholeness and peace of mind, and these three songs work together to kick the album off on the right foot, some of the most accessible and pop-friendly tracks in the band's long career.
While the remaining 7 tracks are a tad less dynamic, you can feel the band responding to the reclaimed energy in Lightbody's lyrics, who also plays rhythm guitar and piano, with punchy rhythms from drummer Jonny Quinn and bassist Paul Wilson, and guitarist Nathan Connolly and keyboardist Johnny McDaid step up as needed on solos.
Of course, you can't expect it all to be high-energy up-tempo pop/rock, so Lightbody takes things down on a piano ballad that attempts to deal life on its own terms, "What If This Is All the Love You Ever Get?" But, he knows these days not to linger too long with the darker feelings. Rather, he remembers his childhood promise in "A Youth Written in Fire," while "Soon" is another reminder to take life one day at a time, and this one starts off quietly, with acoustic guitar and piano, before building. The disc closes with a meditative reminder to live in the light while coming to terms with "Life and Death"'s ups and downs.
While the energy level on the back half of the record tends to rise and fall, the strong set of opening tracks will ingratiate Snow Patrol's fan-base and likely push the band back into contention with some of its strongest singles ever.
Key Tracks: "Heal Me" / "Don't Give In" / "Empress"
Artists With Similar Fire: U2 / Coldplay / Belle & Sebastian
Snow Patrol Website
Snow Patrol Facebook
Republic Records
– Reviewed by Brian Q. Newcomb
Latest posts by Brian Q. Newcomb
(see all)