Mac DeMarco


This Old Dog
Captured Tracks [2017]


Fire Note Says: Mac DeMarco dives deep for one of his most engaging records to date.
Album Review: Maturity is a weird thing because not only does it seem to happen overnight but you can typically identify the very "moment" it takes place. You can recognize it in your friends, in your own kids, your favorite athlete, actor and author and usually in your favorite artist. For the lighthearted and laid back indie nice guy, Mac DeMarco, his third full length record, This Old Dog, is his "moment."
Initially, This Old Dog will be a shock to the ears because it has a completely different tone from his earlier work and it starts right away on the opener "My Old Man." The synth beat and acoustic strums kick off this track as Mac softly and delicately sings the tune. When he hits the line "oh no, looks like – I am seeing more of my old man in me" it feels different. Knowing that DeMarco has a complicated relationship with his father you immediately know This Old Dog is the deepest and most introspective record Mac has released.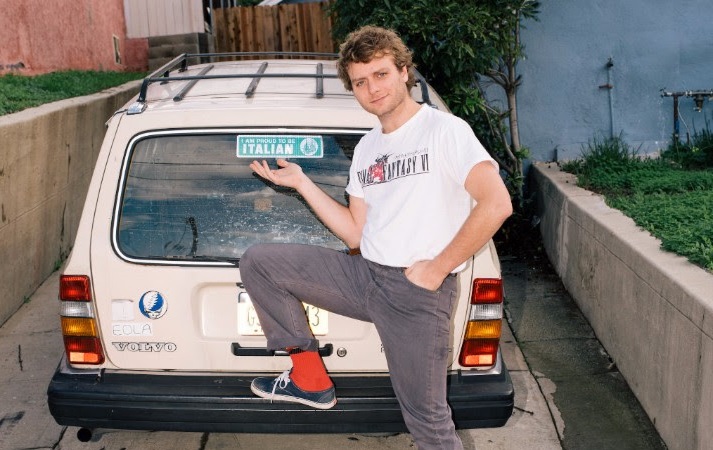 Even though the material here is a strong dose of reality, DeMarco keeps the music moving with the primary synth-base and acoustic approach. The sunny upswing beat during "Baby You're Out" is the perfect tune to chill with as you grab a seat in the sun sipping a beer. You easily forget that the track tells the story of an unfolding relationship because a person keeps looking and hoping for better things instead of enjoying what they have. DeMarco simply sings "It's nothing to cry about – cause baby you're out." Most of us can identify with "Still Beating," as his apologetic track pleads for understanding especially when he sings "My heart still beats for you – even though you don't feel it." Once again, the backdrop is the soft acoustic strumming that makes you sway with the track and dive into the lyrics. The simple and quiet just over one-minute "Sister," once again shows the vulnerable side of the 26-year-old when he closes the song with "anytime you hearin' this, sister know my heart goes out to you."
This normal guy next door approach works throughout This Old Dog. It is a "put on and play" album that pulls you closer with each listen. It is a record about Mac and his life, past and present, but it also has such a realistic tone that most who listen should be able to easily identify with its pieces and emotion. You bundle this heartfelt subject matter with his wavy crooning vocals, comfortable approach and truly mature songwriting, it results in another fantastic edition to his catalog and a memorable turn in Mac DeMarco's career. I can't wait to see what comes next!
Key Tracks: "My Old Man" / "Still Beating" / "One More Love Song"
Artists With Similar Fire: James Taylor / Beck / Jonathan Richman
Mac DeMarco Website
Mac DeMarco Facebook
Captured Tracks
– Reviewed by Christopher Anthony

After spending the early 90's managing a record store, the mid to late 90's producing alternative video shows and 00's blogging about the music scene Christopher Anthony is always ready to hear new music.

Latest posts by Christopher Anthony (see all)
Please follow and like us: