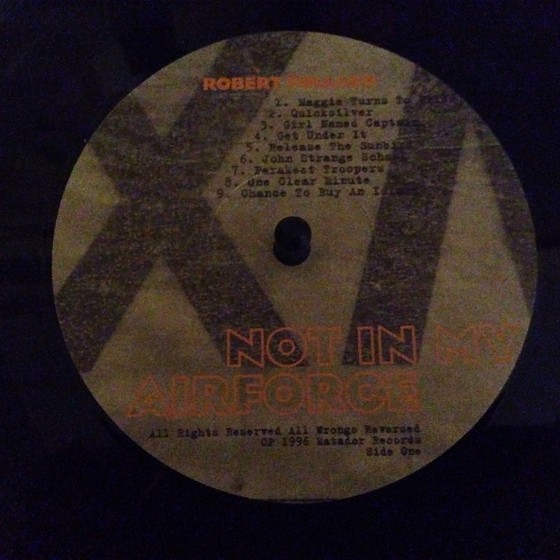 I hate it when labels mess with a release. When Robert Pollard cut his first solo record, Not In My Airforce, Matador Records insisted on combining bonus songs with the LP instead of the original artist plan of having an additional 7″ single. Not that having 22 Pollard tracks is a big deal but it still changed the identity of the record.
With the 20 anniversary of the album coming up in September, Mr. Pollard has corrected that Matador error as Rockathon will release a newly remastered version on September 9th. The record was remastered from the original DAT and will be limited to 2000 copies worldwide. The LP is pressed on transparent yellow vinyl as the EP will be on classic black.
Not In My Airforce has been out of print for some time now and is always a bit harder to find in the second hand market, so this reissue comes at the perfect time. Do yourself a favor and add it to your collection today HERE.

Latest posts by Christopher Anthony
(see all)