Circus Devils


Escape
Happy Jack Rock Records [2014]




Fire Note Says: Robert Pollard and the Tobias brothers shift into a calmer gear and create what might be the best Circus Devils album yet.
Album Review: Circus Devils never make the same album twice. Whether it's the claustrophobic horror-rock screeches of the debut, the twisted spaghetti western rock of Gringo (2009), or the jazzier experimental pop sounds of last year's My Mind Has Seen The White Trick, the band has always been about stretching boundaries and exploring new sonic territory. At the same time, the band hasn't shied away from accessible pop hooks either—tracks like "Cyclopean Runways" (from 2011's Capsized!) and "Soldiers of June" (from 2002's The Harold Pig Memorial) show that the band can tap into Pollard's hook library when they want to. So it should come as no surprise that Escape is both different and catchy, but just how different and catchy is a little alarming at first. Escape maybe the quietest album Pollard has ever produced (its only rival being his Cosmos collaboration with Richard Davies), but once you get over the initial shock it quickly becomes clear it's also one of the best.
One of Circus Devils' traditions is to release their records around Halloween (which also happens to be Pollard's birthday), and Escape's moody, gloomy sound is perfect for this time of year. Acoustic guitars gently weep over string and woodwind textures that sound like they're straight out of the Zombies' or King Crimson's mellotron. It's a very British-inflected record, with Nick Drake, The Moody Blues, and Procol Harum—as well as the aforementioned Zombies and Crimson—all informing the album's overall vibe. Call it autumnal, call it mellow, call it rainy-day music; however you categorize Escape, it's new territory for Pollard, at least over an entire album, and it's an entirely successful experiment. But it wouldn't be Circus Devils without a few twists and turns along the way.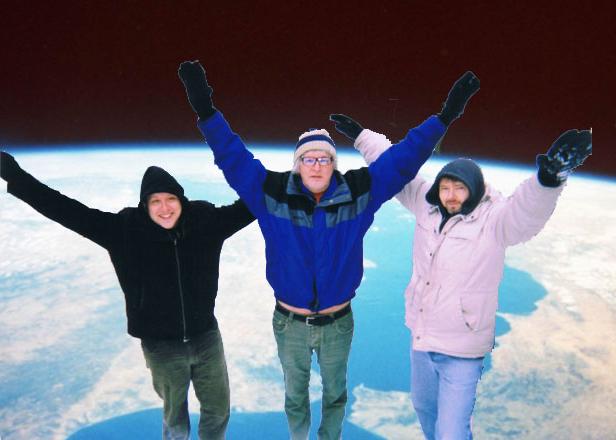 Poppy hooks show up everywhere, but there are some clear frontrunners. The first three tracks make a strong impression early on: "Thin Escape" is a short, string-heavy intro that recycles a Pollard vocal from "The Result of a Smiling Man" near the end of the album (itself a catchy highlight). "The Big Strong Sea" continues the relaxed feel with gently picked acoustic guitars and layers of flutes, while "Eye Mask of Leaves" kicks thing up a notch with the album's first bona fide classic, its interweaving bass and guitar lines backing one of Pollard's catchiest vocal melodies in recent memory (and that's saying something). Other standouts include the pastoral "Animals Are Alarm Clocks," the creepy groove of "They're Not Real Honey," "The Night of Anything" (which includes some great spoof infomercials emerging from radio static), the quietly mesmerizing "I Am Looking," and "Diamond Boys," which contains a great Pollard vocal performance that might be a bit tongue-in-cheek, but is a perfect match for the song anyway.
From the opening swells of "Thin Escape" to the epic sweep of the closing instrumental title track, Escape is a consistently rewarding listen. It's one of those albums that you play again immediately after its over, and again and again for weeks at a time. As fantastic as the other Circus Devils records are, this is the one I see myself coming back to most often. Pollard had been on a winning streak lately (see: Motivational Jumpsuit, Cool Planet, More Lies From The Gooseberry Bush), and if Escape is any indication that streak is still going strong.
Key Tracks: "Eye Mask Of Leaves" / "Animals Are Alarm Clocks" / "The Result Of A Smiling Man"
Artists With Similar Fire: The Moody Blues / Nick Drake / Cosmos
Circus Devils Website
Rockathon Records

-Reviewed by Simon Workman

Simon Workman has loved rock n' roll ever since his dad made him Beatles and Beach Boys mix tapes as a kid. These days his musical interests have a wide range, though he's still got a strong connection to the music of the 60s and 70s. He lives in Dayton and is currently working on a PhD in English literature at the University of Cincinnati. You can follow him on Twitter and Instagram @simonworkman.

Latest posts by Simon Workman (see all)
Please follow and like us: