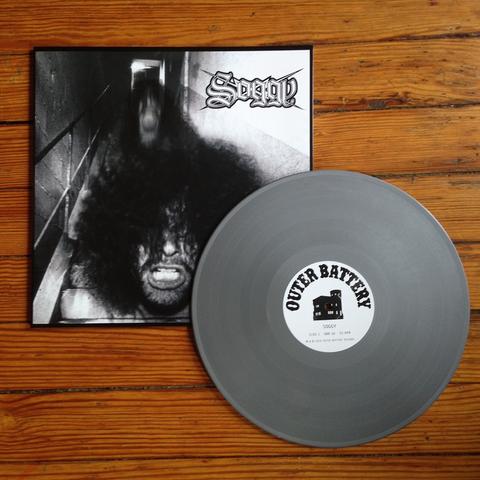 We always are a sucker for unique reissues. This record from the French cult band Soggy falls into that category!
Formed in 1978, Soggy quickly developed a unique style of Stooges infused punk and hard rock.
This self-titled collection of 11 tracks, including both songs found on their highly sought after "Waiting For the War" 7″ was released a few years back in France and immediately saw its 500 copies go out of print. It of course now can be found on eBay occasionally for bigger dollards.
Well now you can snag a cool looking silver copy at Outer Battery. The pressing is limited to 300 copies and is moving along so if you want silver – don't wait. There also is a white vinyl with black splatter variant. If you want it go HERE.
Latest posts by Fire Note Staff
(see all)