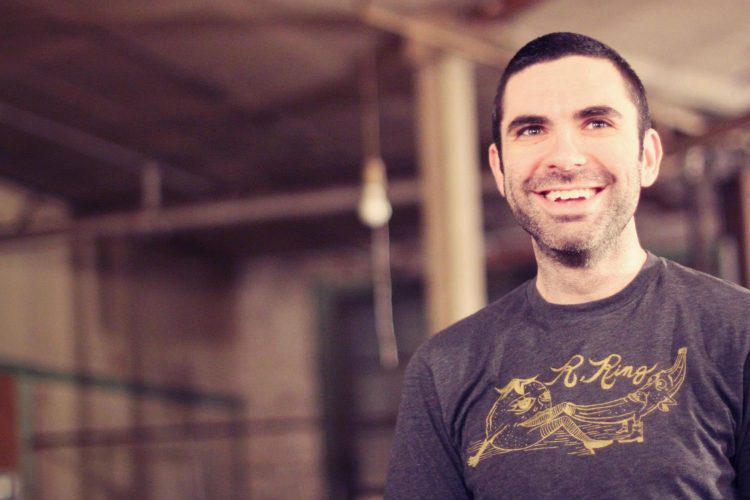 Drummer Ian Kaplan is a staple to the Dayton, Ohio music scene and he has a resume that includes Motel Beds, Lab Partners, Goodbye/Crusher, Lioness, Company Man, Feathered Serpent, Human Reunion, Jayne Sachs Band and many more! Anyone who meets him will instantly think "great guy!"
Ian recently had the misfortune of needing a liver transplant — and the good fortune of receiving one. Ian currently is on the road to recovery, but as you might expect is facing enormous medical bills. A GoFundMe page and a Benefit concert have already greatly supported the cause but Magnaphone records is offering another way to help and it is a must have for Motel Beds fans.
Magnaphone is re-releasing one of TFN favorite records from the Motel Beds for the first time on vinyl – Dumb Gold (2012). Bands and fans from the Dayton area contributed to the remaster of the album and have pressed Dumb Gold as a donation to Ian.
The record is being mastered by Carl Saff and pressed at Gotta Groove Records in Cleveland, OH. This is an extremely limited run of 300 copies available on black vinyl, first come first serve, for $25 each. One hundred percent of sales will be used to pay down Ian's medical bills.
If you have never heard this album think Cheap Trick, The Strokes and T. Rex. Sound good? Absolutely yes! Add this record to your new discovery list now for such a worthy cause and enjoy! You can pre-order a copy HERE.
Additional donations may be made to this GoFundMe campaign set up by Ian's friends. Delivery of Dumb Gold is expected by mid summer 2018. Thanks for supporting our friend in need!


Latest posts by Christopher Anthony
(see all)