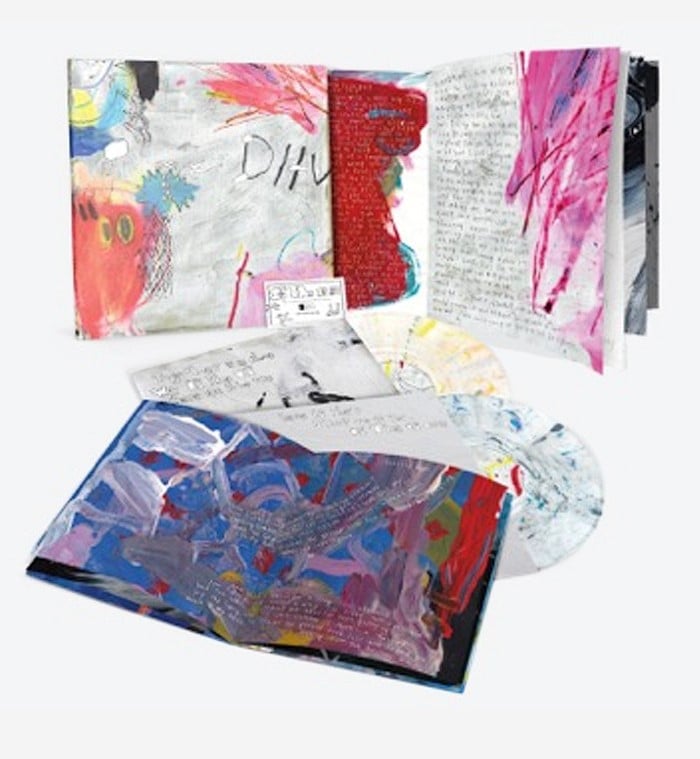 DIIV's sophomore record, IS The Is Are, is one of TFN's more anticipated records coming out this year and it seems the record label knows it as there are four (yes four) different limited vinyl selections. If you missed out on a limited edition of their debut, Oshin, I wouldn't wait around too long on these as by its release date of February 5th they might be gone.
Captured Tracks typically has a limited variant/edition of all their releases and Is The Is Are is no different except that there currently is not much detail (including pressing numbers) but this from the label: "The Special Edition 2xLP is limited and it's packaging and vinyl color will be unveiled at a later date. (We promise it's cool.)" You can pick up a copy HERE.
Over at Newbury Comics you can snag a nice looking limited copy on Clear and White Marbled w/ Blue and Clear and White Marbled w/ Yellow Vinyl. It has a Widespine Jacket + Spot Gloss, 12pg Lyric/Art Book, and 2 Printed Eurosleeves. The NC version is limited to 500 pieces so it ties Rough Trade (below) for lowest pressing out there. Out on 2/05 and available for pre-order now HERE.
Vinyl Me, Please has an exclusive variant for VMP members that has a Widespine Jacket + Spot Gloss, Two 12 pg lyric/art books, Foil stamp numbered, limited to 600 copies, 2LP Color-in-Color Vinyl: (LP1) Pink-in-White, (LP2) White-in-Pink. This so far is the only one that is numbered. You can join HERE.
Lastly, if you live in the UK or want to complete the trifecta Rough Trade also has an exclusive variant limited to 500 Copies on Colored Vinyl. According to RT, this is a different Color variant than the US Version. You can still grab one of these HERE.
Latest posts by Fire Note Staff
(see all)