On August 7, Matt Pond PA will release the Songs Of Disquiet EP. All proceeds from sales at Bandcamp will benefit the Save The Music Foundation.Today Matt Pond PA has shared the new video for the band's take on The Thermals classic "A Pillar Of Salt." 
The video features comedians Nikki Glaser, Anya Marina, Andrew Collin, Ian Fidance and Matt Pond dancing on a Zoom.
About the video Matt Pond says: At the beginning of this year, I was helping manage Nikki Glaser's theater tour featuring Andrew Collin and Anya Marina.

It was a dream to watch these insanely talented people perform across the country (while constantly mocking me). The truth often gets glossed over in the flood of social media, but they are all brilliant lunatics with huge hearts. The shows reinstilled a faith in my gut to keep rocking and a desire to finish our next album and eventually get back on the road.

Then things changed. 

But there's still hope. Nikki, Andrew, Anya as well as their cycling sidekick, Ian Fidance, showed me that the isolation is mostly in my mind. And I believe them. More than anything, I know someday we will all rock together again. YESSS!

"A Pillar of Salt" by The Thermals has resonated with me since it was first released in the aughts. I remember disappearing into my headphones— time after time on tour after tour — to help me renew a faded sense of self and waltz in a distant mental state, where good always prevails over evil.
The Songs of Disquiet EP is a collection of eight songs–some covers and some originals–born out of the convergence of both a global pandemic and a worldwide civil rights movement. The collaborations therein happened at a distance, through wires and pure faith. This collection of songs (and videos) was made in spite of all of parties being quarantined / on lockdown and, in many cases, living in different cities and states.
All of the songs (some covers, some originals) speak to themes of not only disquiet and unrest, but inner transformation and hope. The reimagined acoustic and dance versions of the Thermals' 2006 song "A Pillar of Salt" ("still" and "shaken," respectively) feel eerily prescient: I can see she's afraid / She could see the danger / We don't want to die or apologize for our dirty God, our dirty bodies. The grand and sweeping versions of George Harrison's "Give Me Love (Peace on Earth)" and Shocking Blue's "Rock in the Sea" feel more necessary now than ever.
The cover art was created by artist Rachel Stewart. There's probably never been a better time to learn and rehearse an instrument — therefore, 100% of the proceeds from Bandcamp will go to Save the Music.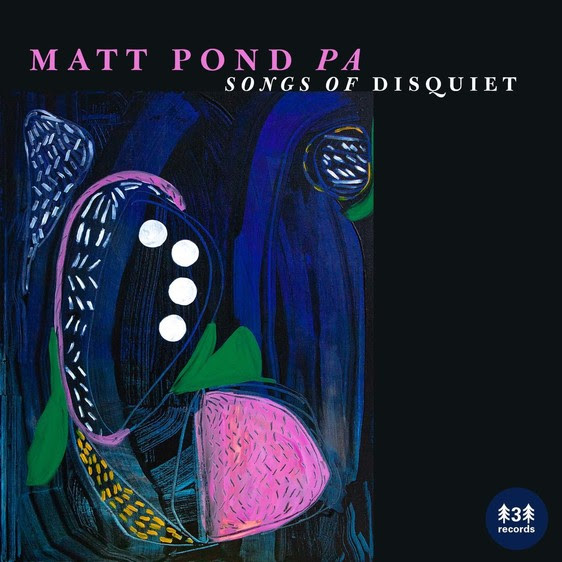 Latest posts by Fire Note Staff
(see all)