Yes
The Quest
Inside Out Music [2021]


Love them. Hate them. There are few bands that generate the kind of emotions from audiences that Yes can. They are, by turns, confounding and astounding – often at the same time. Throughout their 52 years as a band there have been numerous lineup changes, lawsuits, multiple bands calling themselves Yes touring at the same time – multiple times; Yes is a disaster. A complete and utter mess. But they always have been. They have also been my favorite band since the first time I heard "Roundabout" on the radio as a child in the seventies. Although their output in that decade was unimpeachable, it's been a bumpy ride ever since with a real mixed bag of releases. There was 80's Yes without Steve Howe that blended their earlier progressive sounds with newer, more commercial songwriting. They even scored a #1 hit single. There have also been some late career Prog gems (see 1999's The Ladder for evidence.) Now on their 22nd album (depending how you count certain releases) Steve Howe and company attempt to right the ship after the less-than-stellar Heaven & Earth. So how do the progressive rock warriors fare in 2021? Let's dive in.
First things first: this is the first Yes album without founding member and monster bass player Chris Squire. It is also without Jon Anderson or Rick Wakeman. So who is in Yes nowadays? Guitarist Steve Howe is joined by Alan White on drums (the longest serving Yesman, replacing Bill Bruford in 1972), Geoff Downes (Asia, The Buggles), Jon Davison on vocals and "newcomer" Billy Sherwood replacing Squire. I use the quotation marks as Sherwood's involvement with Yes dates back to 1994 when he was a touring member. Is this Yes? Sure, why not?! But can these guys defy the odds and drop a record worth hearing? After the humiliatingly bad job done by Roy Thomas Baker (Queen, The Cars) on their last record, Howe decided to take the production reins himself. I was concerned when I first heard that this was going to be a Steve Howe joint through and through but he deftly handles this material in a way only someone intimately familiar with Yes could. The album sounds fresh and alive yet still retaining enough of the classic Yes sound to satisfy even the most jaded of fans (yeah, that's me.) The opener, "The Ice Bridge" arrived with a writing controversy that was settled amicably by adding Francis Monkman (Curved Air, Sky) to the credits. It was yet another misstep from a band that knows a thing or two about making career-threatening mistakes (although this was a mild tempest it definitely cast a pall on the first single. Too bad. It's a great track.) Next up is the weirdly orchestrated "Dare To Know" and it could have been taken straight off 2001's excellent Magnification. Sadly, the worst song here – the plodding Sherwood-penned "Minus The Man" – ruins the momentum. (To be fair to Mr. Sherwood, his playing is actually kind of on fire throughout The Quest.) Luckily, three of the best songs on the album arrive next and all is right in the world again. The first of those is "Leave Well Alone" and it's perhaps the least Yes-sounding song on the album. It starts with some kind of Japanese stringed instrument only to morph into a unexpected dance number. Downes keyboards dominate for a minute and then a spooky vocal section sets in. This is followed by a jazzy Howe riff. The final third of the song recalls "Starship Trooper" in its final section. It's an incredible moment. "The Western Edge" actually has a little pep in its step while the beautiful "Future Memories" may not make anyone forget Jon Anderson but it's a treat to hear how well Davison, Sherwood and Howe harmonize together. Alan White even sounds like he's been re-energized after suffering from a bad back. The first disc ends on a high note with the dreamy yacht rock of "A Living Island."

For some strange reason Inside Out decided to make this a two disc set with only three short songs on the second disc. As good a fit as Inside Out Music (their roster now boasts Kansas, Jethro Tull, Yes, Dream Theater, Neal Morse, Steve Hackett, Transatlantic, The Flower Kings and more) is for Yes, this is just bizarre being that the album is only 61 minutes long in total. Small gripe. My bigger complaint here would be the ridiculous Beatles tribute song, "Mystery Tour." The "bonus" disc is redeemed by its final track. "Damaged World" is easily my favorite song here. It's sung by Howe and Davison and feels related to some of the material on Howe's last studio album. But better. Way better. It's got a cool change up in the song's middle section that comes out of the blue and helps propel the melody which, let's face it, if Steve's singing, can use all the help it can get. Downes solos beautifully on the Hammond organ and then Howe does the same on his Gibson. The guitar licks may have slowed down considerably but attitude is still there. The band seem like they had a good time recording this album. There's a loose feel to it which, to me, would make this an excellent beach listen. It's far from perfect but it is, as Howe was quoted as saying about The Quest: "it's the best record this band could record." /br>
This is not Close To The Edge. It's not trying to be. And unlike their last couple of Jon Anderson-less releases, this one gets better upon repeat spins. The conflicts of old are nowhere to be found on The Quest. The search for harmony was successful. Steve Howe is in complete control. Sometimes there can be too many cooks in the kitchen. This is the first Yes album in a while where everyone appears to be rowing in the same direction, oars actually in the water. We may not be happy with who is currently in the band but Steve Howe is. He is playing with the people he enjoys working with. We should all be so lucky. And if, at the end of the day, they happen to record a good album, well then we will report it as such. And I think we just did.
Key Tracks: "The Ice Bridge" / "Leave Well Alone" / "Damaged World"
Artists With Similar Fire: Genesis / The Flower Kings / Wobbler
Yes Review History: Progeny – Seven From Seventy-Two (2015) / Heaven And Earth (2014) / The Studio Albums 1969-1987 (2013)
Yes Website
Yes Facebook
Inside Out Music
-Reviewed by Scot Lade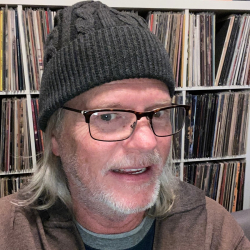 Latest posts by Scot Lade
(see all)