William Tyler


Impossible Truth
Merge Records [2013]



Fire Note Says: Tyler takes you on an acoustic psychedelic trip on Impossible Truth.
Album Review: This is a tough one to review, not because it's a bad record, in fact it's damn good. It's tough because it's an instrumental guitar record, and I am about as fluent in this kind of music as I am in speaking French. Yeah I took some classes in jr high and high school, but other than a few key phrases, I can't speak a word of it. Impossible Truth is the equivalent of high school french class to me. I know enough to know that I don't know enough. Here's what I do know about the new William Tyler record. I like it; it reminds me of the handful of John Fahey and Leo Kottke records I own. Similar to those masters, Tyler has a pretty evocative fingerpicking style on guitar, but unlike Fahey and Kottke (at least on the records I have) Tyler will add other instruments and lay down overdubs to augment his compositions.
For those who don't already know William Tyler, you may have already heard him and not known it. He has spent the better part of the past decade playing with the likes of Will Oldham, Lambchop, and Silver Jews. Those are some pretty heavy hitters and he has more than held his own. Impossible Truth finds Tyler expanding on the alt/country and folk influences of his previous collaborators, by sprinkling in some light psychedelic touches, as well as throwing some California country pop into the mix. Listening to Impossible Truth is a lot like taking a late night drive in your car on a pitch black road, with only your headlights and your radio to keep you company. This is head music of the highest caliber. This is music to come down off your buzz to, or music to sit in the dark and ponder the mysteries of the universe. This is heavy stuff.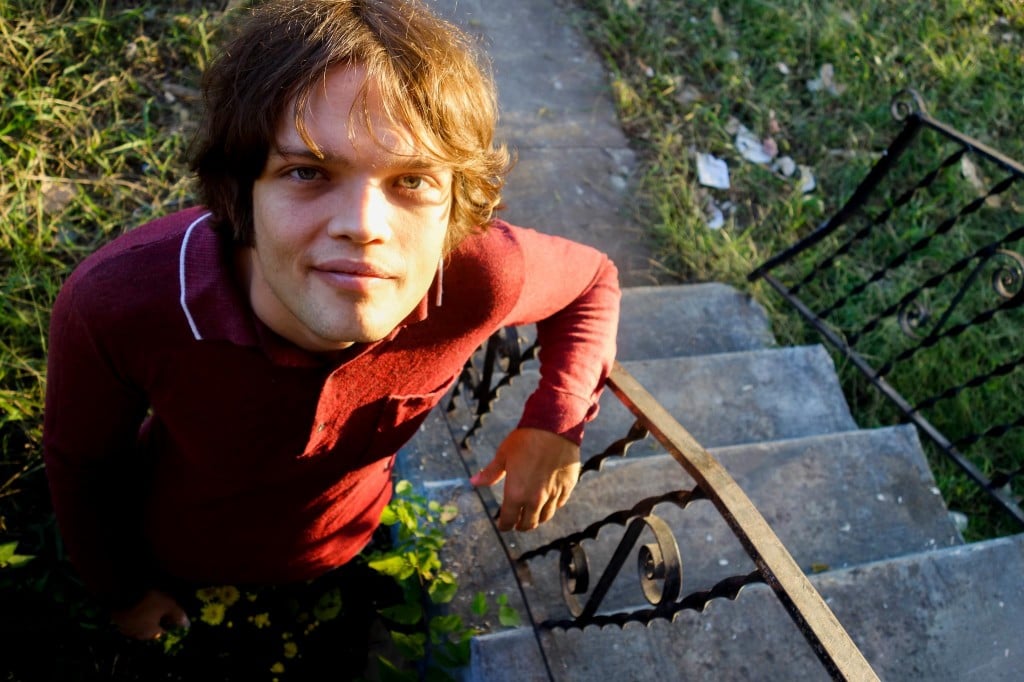 A few of the tracks push the 10 minute mark, but aren't overly repetitious, you won't find yourself bored by them. These are solidly constructed acoustic compositions. They all sound vaguely similar to my ears, but that could be my ignorance showing through, but never sound samey. Perhaps it's the similar mood they evoke, darkness, solitude, traveling back roads at night. It could be all of those things, or it could be none of those things. The point is, this is a good record. I may not do a good job of describing it, but I sure have enjoyed listening to it. Turn out the lights and pour yourself a stiff drink and let the music take you to another place.
Key Tracks: "Country of Illusion", "Hotel Catatonia", "The World Set Free"
Artists With Similar Fire: John Fahey / Leo Kottke / Bert Jansch
William Tyler Website
William Tyler Facebook
Merge Records
-Reviewed by Kevin Poindexter

Latest posts by Kevin Poindexter
(see all)