Widowspeak


The Swamps EP
Captured Tracks [2013]



Fire Note Says: The Swamps EP from Widowspeak primes you for their next LP.
Album Review: We heard from Widowspeak back in January this year with the group's sophomore record Almanac (TFN Review). That album saw the group pair down to a duo and for me, although minimal, lost some of their magic in the transition from their 2011 self-titled debut. The good news for fans is that Widowspeak just needed some more time to find their feet and on The Swamps EP the duo of singer Molly Hamilton and multi-instrumentalist Robert Earl Thomas find a new rock that sounds like it came from the Delta Blues homeland.
You get this vibe right away, as the opening instrumental track, "Theme from The Swamps," is a little over a minute mandolin strummer that sets the stage for the multi-layered "Smoke and Mirrors" that is actually a mid-tempo rocker with a wordless chorus that lets the smooth voice of Hamilton just hum it out. That track gives the EP life but when you fall into the next song, "Calico," Widowspeak drop you into the rich bluesy heat that just simmers. It is a song that highlights a shift in the band's sound and if it is as advertised, not only is it the bridge that finishes this mini record out but moves fans right into their third LP due out next year. The short and sweet "Brass Bed" is once again a bit more up-tempo and slightly bounces as Hamilton sings "Baby can we play dead; laying in our brass bed" which with her styled swoon – I don't think many listeners can resist the invite!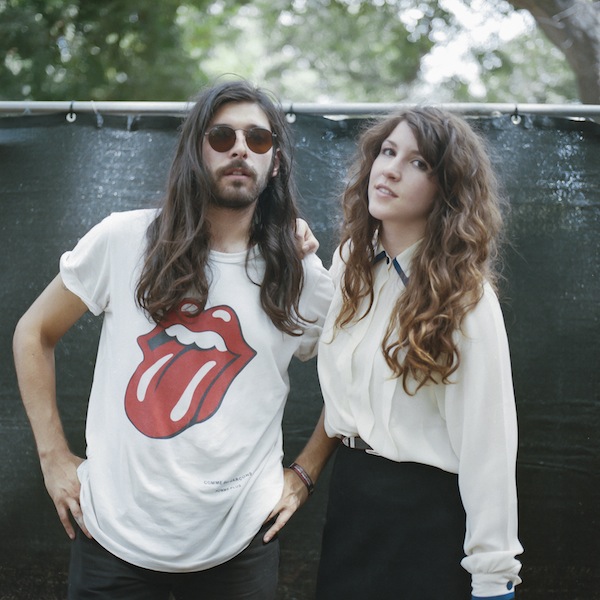 The EP finishes off with two solid Southern tinged songs that fit the overall vibe here and prove that this new direction works for Widowspeak. I actually saw Widowspeak open for Jason Isbell earlier this year and their set impressed the crowd that was already ready for some Americana music. It only seems natural that Widowspeak keep progressing in this direction.
Hamilton will never get away from the Hope Sandoval comparisons because her voice is so similar. In my book, that will never be a bad thing and I think this more folky blues clears up any confusion. Everything on The Swamps EP leads me to believe that Widowspeak's third LP will be drenched in the same style. If that is the case and the quality is as good as it is on this outing, Widowspeak will already be on my anticipated record list for 2014!
Key Tracks: "Smoke And Mirrors", "Calico", "Brass Bed"
Artists With Similar Fire: Mazzy Star / Frankie Rose / Angus & Julia Stone

Widowspeak Website
Widowspeak Facebook
Captured Tracks
– Reviewed by Christopher Anthony

Latest posts by Christopher Anthony
(see all)