Widowspeak


Almanac
Captured Tracks Records [2013]



Fire Note Says: Widowspeak's sophomore record does not quite capture the magic of their debut – but it's close!
Album Review: Widowspeak's sophomore album, Almanac, starts off right where their 2011 self-titled debut left off by rightfully highlighting the bands best weapon in singer Molly Hamilton's siren like vocals. This outing finds Hamilton and guitarist Robert Earl Thomas stepping up their sound a bit and coming out of their self-created shadows.
This is not a bad thing for Widowspeak as the tracks on Almanac are delivered with a total confidence. The creeping and cool "The Dark Age" is a prime example of how Widowspeak are now handling themselves as Hamilton's smooth vocals stay out front while Thomas tears it up in the background with his guitar. These types of "moments" happen throughout Almanac and keep the record interesting. Even on a slower track like "Ballad Of The Golden Hour" the band lets Hamilton once again guide the listener through waves of instruments that come up periodically for loud bursts but quickly get back in line. On "Devil Knows" this same method is applied as Hamilton's vocals float for about a minute before she takes a much more direct tone as a pulsing rhythm dominates your speakers. This similar type of song structure creates the right format to give many of the tracks swagger and it works.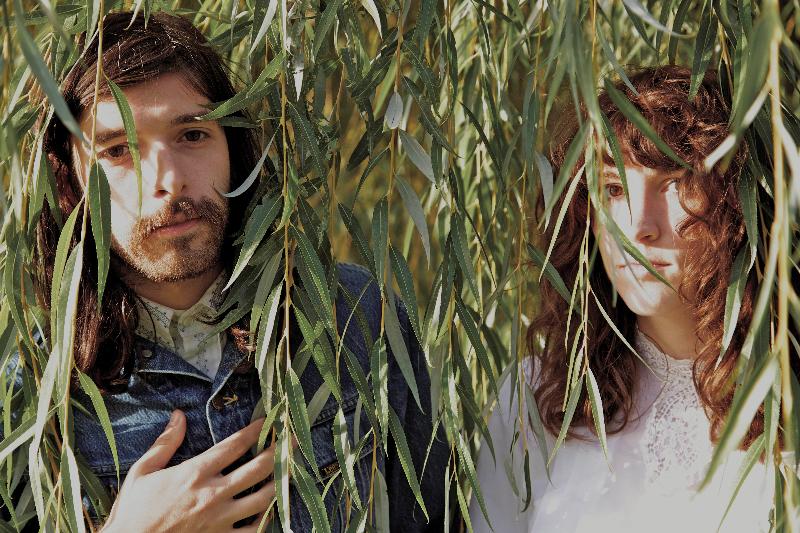 If Widowspeak would have stayed the course for Almanac's entire 41 minute running time I believe this record tops their debut but the last third of the album took a slight step back for me. Songs like the cricket filled "Minnewaska" is slow and lo-fi which typically is something I am into but here it breaks up the album's natural flow. "Spirit Is Willing" has a western-surf instrumentation going on that never quite hits its peak while the closing "Storm King" ends with a whispering whimper.
The key part here is that even with the more experimental pieces at the back end, Almanac is still a great listen. Hamilton and Thomas are an excellent pair and after such a solid debut it makes sense that they are still feeling things out here on the sophomore effort. What I can tell you is that moving forward Widowspeak have tons to offer and clearly all the bright spots on Almanac point in the direction of something even better down the road from this talented pair!
Key Tracks: "The Dark Age", "Ballad Of The Golden Hour", "Thick As Thieves"
Artists With Similar Fire: Cowboy Junkies / Dum Dum Girls / Blouse
Widowspeak Website
Widowspeak Facebook
Captured Tracks Records
-Reviewed by Christopher Anthony

Latest posts by Christopher Anthony
(see all)