Weezer


Everything Will Be Alright In The End
Republic Records [2014]


Fire Note Says: Weezer make a record I think fans will enjoy!
Album Review: Is it cool to really like Weezer in 2014? Absolutely not! Is it east to target them and put Rivers Cuomo and the boys under a microscope? Absolutely yes! Will we ever get back to The Blue Album (1994) and Pinkerton (1996) Weezer? Probably not! Does their ninth studio record, Everything Will Be Alright In The End, make a solid attempt at recapturing the glory years of those albums? Absolutely yes!
After many mediocre records from Weezer, Everything Will Be Alright In The End finds itself going back to the Weezer basics of that early era which even includes snagging Blue album producer Ric Ocasek. You can immediately hear the distinguishable harmonies on opening track "Ain't Got Nobody." You can also hear the big riffs and focus as the song invites you to sing along right from the beginning. This is a Weezer I can identify with. Even as the corny "Back To The Shack" kicks on, the track sounds better in the context of this full length. Especially when the combo line "Kick in the door, more hardcore, Rockin out like it's '94" chimes through your brain. If you were around for the rise of the Blue Album in 1994 this line has a true meaning and is not just some throwaway cutesy lyric. The best part is that this is not even close to the most memorable track on the album.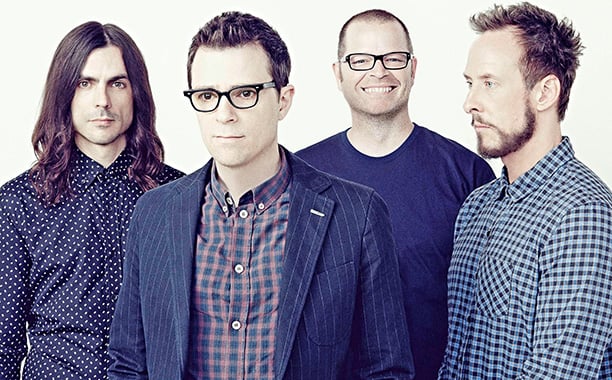 The record dives into Cuomo's relationships that not only include women but also his father. This subject matter always stays very adult which is how Everything Will Be Alright In The End stands out because it feels more sincere and much like the passion behind early track "Say It Ain't So." I have always thought that each of later era Weezer albums have had their moments but as albums they were not very memorable. Everything Will Be Alright In The End is different. It is the first Weezer record in years that I wanted to hit replay immediately after it finished. It is also the first Weezer record in years that I instantly remembered exact chord changes, melodies and song titles. Does this mean Everything Will Be Alright In The End is album of the year – no – but it is the best record Weezer has released since Pinkerton.
I went back and listened to both The Green Album (2001) and Maladroit (2002) just to make sure and I don't think either of those records flow as smoothly as Everything Will Be Alright In The End. Will there be a track here that will hit the success of "Island In The Sun?" Maybe not, but once again I am talking about the entire running time of those records. I also think nostalgia plays a part into any review and for me this record hits the right power pop nerve. Just enough rock, just enough tongue in check, just enough Weezer harmony and plenty of songs I like hearing again such as "The British Are Coming" and the duet with Bethany Cosentino (Best Coast) "Go Away." I am not sure if the fun of listening to this album will stick with me as 2014 winds to an end but I can tell you that it has played very well with the last several days of warm weather we have had with the windows down. That is all I need right now!
Key Tracks: "Eulogy For A Rock Band" / "The British Are Coming" / "Go Away"
Artists With Similar Fire: Jimmy Eat World / Nada Surf / You Blew It!
Weezer Website
Weezer Facebook
Republic Records
– Reviewed by Christopher Anthony

Latest posts by Christopher Anthony
(see all)