Wavves


V
Warner Bros. Records [2015]


Fire Note Says: Wavves push the tempo pedal to the floor on V.
Album Review: Nathan Williams was thrust into the indie music scene spotlight back in 2009 with his sophomore record Wavvves. Right from that moment, Wavves has had to grow up from just making a record to having a substantial following wanting more. This success also has seen Williams' project grow into a major label act over six years and now V is a test to that status.
That challenge is interesting because at this point what is the expectation? Is it to have a giant cross over pop hit? If that is the case, V is a fail (I don't hear it). Is it to build on some of the maturity found on their 2013 record Afraid of Heights? Once again, I would say that is a fail as well. So what is left?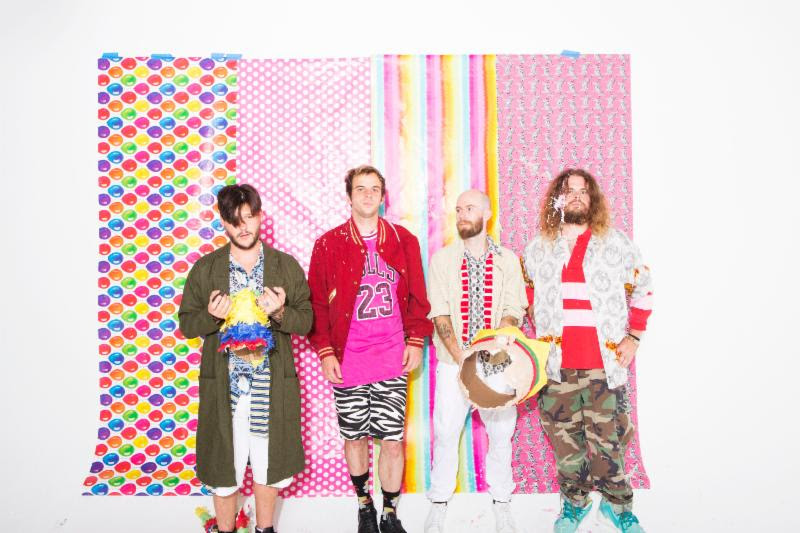 I will tell you that V is somewhat of a flashback. It is a fast and angry record that cruises by at Mach 10 with heavy drums, plenty of distorted vocals and some really solid hooks. Will fans dig this? Yes. If you have liked Wavves earlier albums you will have no problem getting into V. That carefree vibe is a plus, as you will hear no compromise of artistic intention due to their label here. Honestly, I do not need a Wavves ballad. Williams has never seemed like that type of artist and you will not hear it on V.
The record is a tight 32 minutes and moves at lighting speed. It shows that Wavves is still pissed off, as songs like "All The Same" and "Heavy Metal Detox" are filled with piss and vinegar but also are completely catchy. That formula works for Wavves but the slight lack of diversity from that standard formula does hold V back from complete success. This similar pace should not detour you from turning this album up and rocking out. On songs like the closing "Cry Baby," you will get some great all out screaming as it comes to a conclusion and also reminds you why you liked Wavves in the first place! It also highlights the best part about V that despite several lyrics raining on the parade, the sunny surf side up delivery will keep you going and hitting repeat for another performane.
Key Tracks: "Heavy Metal Detox" / "All The Same" / "Redlead"
Artists With Similar Fire: Cloud Nothings / Alex G / Swiftumz

Wavves Website
Wavves Facebook
Warner Brors. Records
– Reviewed by Thomas Wilde
Latest posts by Thomas Wilde
(see all)