Wand


Ganglion Reef
GOD?/Drag City Records [2014]




Fire Note Says: With one wave of Wand, originality and individuality immediately become apparent.
Album Review: We live in a world where many artists try to reshape psychedelic music, and a lot of those who try fail. When trying to capturing lightning in a bottle for that crucial song or two, more often than not, a lot of bands fall back on overblown tropes, uninteresting nostalgic ties, or something so wickedly weird that it bounces off the brain undigested in its folly. Well leave it to the guys of Wand to use instinct, authenticity, and texture to an impressive degree. Handpicked by Ty Segall for his GOD? label imprint, their debut Ganglion Reef is a squirrely kaleidoscope of lucid beauty and impactful fuzz. Wand is the band that the Elephant 6 never produced, a Jeff Mangum brain inside of a Kevin Parker (Tame Impala) body, Jack Name with a Zombies vein, and John Dwyer with an Animal Collective desire.
While I did chide label mate Jack Name for his everything but the kitchen sink approach, Wand takes that stance within the boundaries of their own design. What this allows for is a really engaging feel coupled with some nostalgic surprise. "Clearer" cuts with a heavy edge, but is also able to carry a celestial twinkle, pushing instrumentation and Corey Thomas Hanson's creamy vocals. Taking Wand to new heights, the album's strongest track, "Fire On The Mountain (I-II-III)" transcends the term "garage psych," crossing time streams from a haunting, fuzz-fiend version of The Beatles to just straight FUZZ (the band) fiends, culminating in the otherworldly sun worship of the final movement—trust me on this one.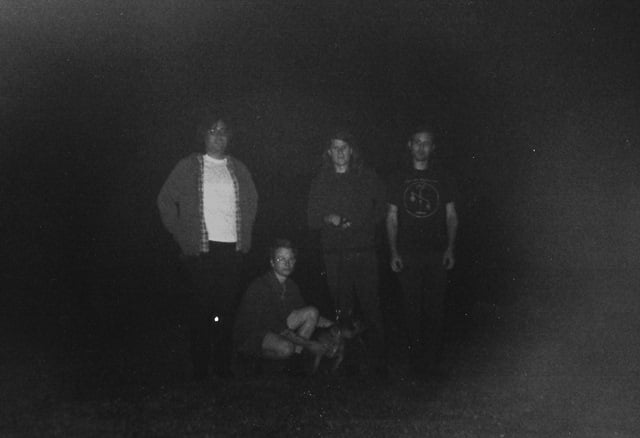 The back half of Ganglion Reef also holds its fair share of surprises as well. "Strange Inertia (Ctrl Alt Death)" cracks open an inter-dimensional crayon box with Wayne Coyne choosing the colors. "6661" pulls form the Dwyer camp with a final grandiose splash of Animal Collective. It is moments like these that I believe Wand's Ganglion Reef really shines. Some might categorize it as a tangled mess, but that complexity is what drew me in, especially combined with the level of pop accessibility that Wand keeps while weaving their tunes. Whether it's the dreamy ramshackle of the Sea Change-influenced "Growing Up Boys" or the mini-epic of "Fire On The Mountain (I-II-III)," Wand has made a growing revival ever stronger. Bands like Temples, Tame Impala, Pond, The Shine Brothers, Electric Eye, Unknown Mortal Orchestra, and others keep pushing for a sound that's catchy, thought provoking, and sometimes even a controlled type of strange. Wand walks a fine line between noisy and radio-friendly, it's this quality that brings Ganglion Reef's appeal to the forefront.
Key Tracks: "Clearer" / "Fire On The Mountain (I-II-III)" / "Growing Up Boys"
Artists With Similar Fire: Stardeath and the White Dwarfs / Pond / Elf Power

Wand Website
Drag City Records
-Reviewed by Christopher Tahy

Latest posts by Christopher Tahy
(see all)