Ultimate Painting


Dusk
Trouble In Mind Records [2016]


Fire Note Says: London duo take another leap forward on their third lp.
Album Review: Jack Cooper and James Hoare, better known as Ultimate Painting, are back with their third album, Dusk, which is 10 tracks of some of the finest guitar pop you are going to hear in this or any other year. Chewing up the same turf as bands like Television, Yo La Tengo, and Luna, and influenced by the majestic third lp from The Velvet Underground, Ultimate Painting will make your head spin as you try and follow along with the jangly guitars as they spiral around and weave in and out of the melody. It's great stuff, and I don't know quite honestly if anybody is doing it better right now.
Dusk is a laid back affair, the tracks flow together very well, often blending together into a cohesive whole. The 10 songs often blur together so much that you aren't always aware that one has ended and another has begun. The duo create a mood that is meditative, serene, subtle, yet never boring. The songs seemed designed to let your mind wander a bit as they provide the soundtrack to your own thoughts, pulling you back in at times and at other times allowing you to float off into the ether.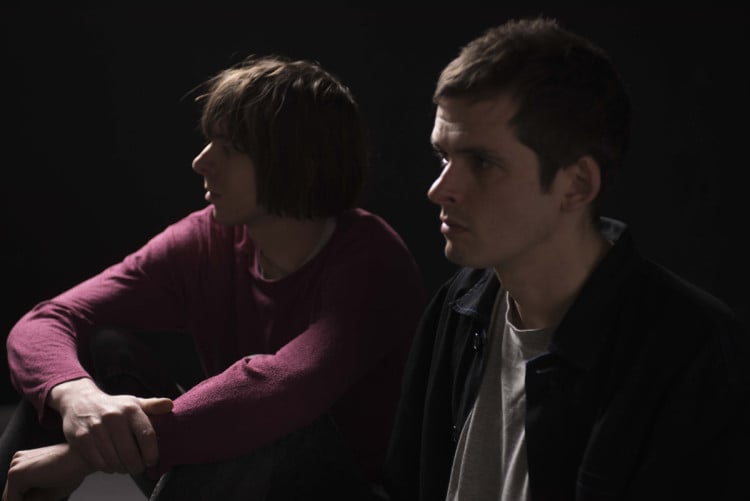 It's amazing to me that the duo of Cooper and Hoare, accompanied by drummer Melissa Rigby on the album, are able to create such an amazingly lush record with such simple and unadorned instrumentation. The vocals on songs "Bills" and "A Portrait of Jason" just seem to float on top of the music, it's quite beautiful, and a real joy to listen to (think of Teenage Fanclub and you are in the right ballpark). To my ears, Dusk is a step up from their last album, Green Lanes, which I also really liked. I feel like this band is setting on a masterpiece soon, Dusk isn't quite that masterpiece, but it's a damn good record and one that points to even better things coming, and at the pace they have been releasing records, it will be coming soon!
Key Tracks: "Bills" / "A Portrait of Jason" / "Lead the Way"
Artists With Similar Fire: Yo La Tengo / Luna / Teenage Fanclub
Ultimate Painting Website
Ultimate Painting Twitter
Trouble In Mind Records
– Reviewed by Kevin Poindexter

Latest posts by Kevin Poindexter
(see all)