Titus Andronicus


The Most Lamentable Tragedy
Merge Records [2015]



Fire Note Says: Risking over-ambition and failure, The Most Lamentable Tragedy has it merits—just hope you've done your homework.
Album Review: From a literary standpoint, Titus Andronicus could be considered William Shakespeare's first tragedy, a gruesome tale of rape, violence, and revenge. While New Jersey's Titus Andronicus isn't the Roman general featured in the Shakespeare play, that didn't stop frontman Patrick Stickles from creating his first tragedy. Titus Andronicus return with the follow up to 2012's Local Business, The Most Lamentable Tragedy, a ninety-three minute, twenty-nine track rock opera that is broken into 5 parts, intermission included. Each act reflects a certain season of the year, and a certain phase of the depressive mood cycle. It's actually the only way that Stickles could cope with his psychological demons.
The Most Lamentable Tragedy is the band's second concept album, following 2010's The Monitor, which spun punk-laced tales of the American Civil War and took its name from the U.S. Navy's first ironclad warship, the USS Monitor. While a lot of the songs were catchier than Local Business, the longer entries on this album carry a heavier message. Tragedy's secret is being a blistering, uncontrolled mass of emotions and moods that could fly off the rails at any time. "(S)HE SAID / (S)HE SAID" rides an unwieldy path that throws our hero off into a time warp that's portrayed by "Funny Feeling." "More Perfect Union" starts out slow and tribal with a metamorphosis geared toward hymns and punk epics—it's one of the boldest Titus songs to date. Along with the originals come cover songs as well as reworked tracks. Daniel Johnston's "I Lost My Mind" takes on new life as a throat growling, punk pusher, and Stickles and Co. also take on a cover of The Pogues "A Pair of Brown Eyes" making it a fairly straight forward punk affair.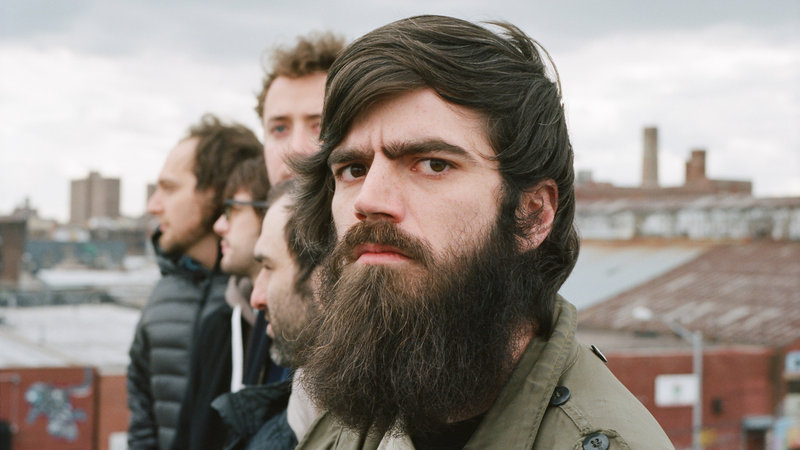 The Most Lamentable Tragedy really has everything, from rollicking Springsteen runners, a reworked, blaring "I'm Going Insane," appearances by Owen Pallett and the So So Glos' Alex and Ryan Levine, an invented hymn "Sun Salutation," and a Titus version of "Auld Lang Syne." I could talk more and more about the epic rock opera, but the real objective here is to go listen and judge for yourself. Titus Andronicus have created a heady endeavor that requires research and an active listen after active listen. While it isn't the catchiest record Titus has released, it is the most rewarding and cathartic. The only question is do you have the time and patience if the age of cellphones and shortening attention spans?
Key Tracks: "More Perfect Union" / "(S)HE SAID / (S)HE SAID" / "Into The Void (Filler)"
Artists With Similar Fire: Fucked Up / The So So Glos / The Hold Steady

Titus Andronicus Website
Titus Andronicus Facebook
Merge Records
-Reviewed by Christopher Tahy

Latest posts by Christopher Tahy
(see all)