These New Puritans


Field Of Reeds
Infectious Music [2013]



Fire Note Says: Jack Barnett and company – for better or worse – leave Rock 'N Roll in their rear view mirror.
Album Review: This is a hard record for me to be completely objective about – for several reasons. To start with, These New Puritans' first two albums were both brilliant. 2008's Beat Pyramid sat comfortably alongside Bloc Party and Arctic Monkeys with its herky-jerky dance punk, while Hidden was my favorite album of 2010 (and still my favorite of this young decade.) Guitars were almost completely exiled and bassoon and oboe were pushed up front. Despite the driving rhythms and cool synth sounds, it was a record unlike anything else. The closest any band has come to such a complete reinvention over a two record span is Liars and that's not a bad comparison as their starting points were quite similar. But now we are faced with TNP's third installment and it's a head-scratcher. I know I should have seen this coming with the woodwinds being so important to Hidden. Yet the utter disregard for current trends in music is still a slap in the face. What is this? Is this free form Jazz? Is this 21st Century classical composition? I've listened to this monster at least twenty times and I have no earthly idea. Maybe some kind of Tortoise-like post-rock gone mad? Ultimately the only question that matters is: "Is this thing any good?"
Barnett claims to have been influence by Weill, Hammerstein and Sondheim while writing this one but one can hear Britten and Reich in there as well. Co-produced by Barnett and Jack Sutton (who also worked on Hidden) Field Of Reeds adds brass, strings and piano to the woodwinds and also a Portuguese jazz singer, Elisa Rodrigues, whose vocals appear in equal measure to Barnett's. There is great beauty to be found here but also dissonance. It is arranged in a minimalistic way but stuffed with ideas. Talk Talk comes to mind in its airy disposition, albeit after a master class in composition. It also reminds me of other pop artists who've tried their hands at "serious" music – from Frank Zappa to Keith Emerson, the results have always disappointed. And, in a way, this represents a misstep too inasmuch as Hidden was damned near perfect.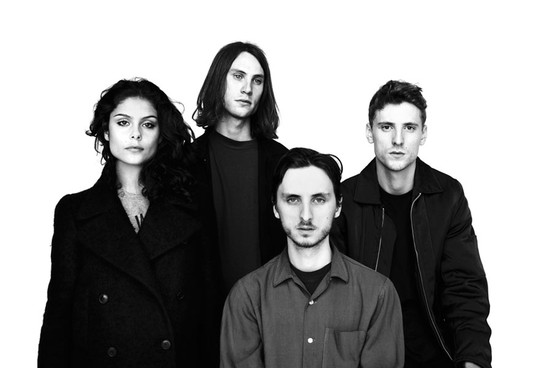 The album begins with a prologue entitled "This Guy's In Love With You" which is the name of a Burt Bacharach song Herb Alpert scored a #1 hit with yet has little to do with its namesake. A field recording of a woman's voice, soft piano chords and woodwinds announce this as a very different version of These New Puritans. That leads into the only traditional song on the album, the haunting "Fragment Two." Once again it's the piano as lead instrument but when the drums start intensifying during the song's last minute it takes on a Radiohead-like quest to splice new sounds into dusty, old pop. For that it is clearly the most human and relatable track on the album – and its most thrilling. It doesn't take long before the illusion of normalcy is shattered for good. "The Light In Your Name" makes use of dissonant scales and disorienting tribal/techno polyrhythmic drums in staking out new territory. "V – Island Song" combines the new magnetic resonator piano with the last drums we hear on the album. Those first few tracks make for an extraordinary listen. It is on the album's lumbering second half that Field Of Reeds loses its way.
Though there are some high points to be found on Side Two (the Mike Oldfield-esque riff in "Organ Eternal" and the Miles Davis sound of "Nothing Else") it is a precipitous drop off and the record suffers as a result. The spark of earlier tracks is entirely missing and makes Field Of Reeds an unnecessarily heavy listen. What's left is similar to film score soundtracking. Beautiful but vapid. Dark but not supremely memorable. And that's a shame because try as I might, I cannot fault Barnett for wanting to explore, for not wanting to repeat himself, for trying to find his own unique voice. The biggest problem just might be finding out who exactly is the target audience for something this dense and impenetrable? For my part, I think he's gone a bit too far with the highbrow ambitions. And maybe there is a cadre of music theory majors out there just waiting to pounce on a piece like this. But I somehow doubt it.
Key Tracks: "Fracture Two", "The Light In Your Name", "V – Island Song"
Artists With Similar Fire: Liars / Talk Talk / Tortoise
These New Puritans Website
These New Puritans Facebook
Infectious Music
-Reviewed by Scot Lade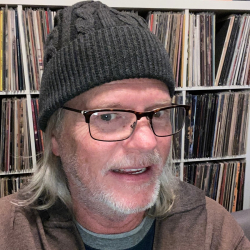 Latest posts by Scot Lade
(see all)