Thee Oh Sees


Floating Coffin
Castle Face Records [2013]



Fire Note Says: Thee Oh Sees continue to dominate their little garage of horrors.
Album Review: I cannot believe that I'm already talking about a new Thee Oh Sees album. What's even crazier is, while not as dynamic, still it hits the mark just as their 2012 release Putrifiers II did. If you look back to my Putrifiers II review then what bumped the rating to a 4 was their use of new textures, new styles, and an impressive adventurous spirit. Floating Coffin, gains it bonus points from balls to the wall insanity. It reminds me why I enjoyed their highly acclaimed effort Carrion Crawler / The Dream so much. I do have to touch on it because you could say that at times it does sound like they're getting away with that same old, same old Sees feel. While that may be true at times, Floating Coffin, still blew me away with it use of creepy nostalgic garage, prolific spirit, wide open arrangements, sound palates, and that all out John Dwyer/Thee Oh Sees feel.
It's usually main Sees man Dwyer constructing the songs, the band forms an idea around that. Here they are going for a "darker" and "heavier" sound, "This time a lot of this record was written together, as a band, which we haven't done in a while," stated Dwyer. Album opener, "I Come From The Mountain", is a true Thee Oh Sees song down to the core. It possesses that kick in the ass style of the group's previous albums and includes an infectious organ/guitar hook. One of my favorite track names of the year so far, "Toe Cutter/Thumb Buster" is a lurching monster mash of fuzz, high falsetto vocal croons, and if you listen hard enough you may hear a tropical/tiki tempo bass line holding the track together. Easily one of the stronger tracks drenched in insanity, "The Floating Coffin" explodes forward. This track is a hallucination as the human brain is subjected to many years of hyper sleep. The rapid pluck and effects placed on the guitar help mimic worm hole woes. "Maze Fancier" is no doubt an amped up track, but what really kicks it up a notch is the catchy bass/drums intro that blast this track wide open. Using methods and styles from albums past, "Tunnel Time" could have easily been plucked from many Sees albums. What makes this track stand out it the interesting keys flutter/ guitar exchange near the end. What really won me over, what really kept the album from becoming stale, final track "Minotaur" ensnares the ears. A commentary as the mundane trappings of everyday life keep you constrained to the maze just as the Minotaur. "Minotaur" might be one of my favorite Thee Oh Sees songs to date. I don't want to give too much away but the repeating melodies accompanied by violins shot my body full of goose bumps every time.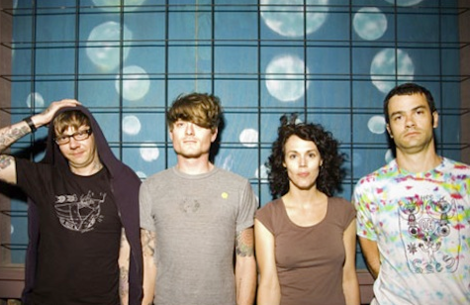 We all know John Dwyer is a prolific man. With bands such as Coachwhips, Pink and Brown, Thee Oh Sees, and the list goes on and on. That being said, Floating Coffin wins its listeners' ears with sheer audacity. "How dare The Oh Sees release Floating Coffin within less than a years' time of their previous release," you may say. Well I have words for you sir, if Dwyer and the Sees can keep this formula of substance and style going, then I'll gladly follow them down any twisted time tunnel they decide to take next!
Key Tracks: "The Floating Coffin", "Maze Fancier", "Minotaur"
Artists With Similar Fire: Ty Segall Band / Coachwhips / Sic Alps
Thee Oh Sees Website
Thee Oh Sees Facebook
Castle Face Records
-Reviewed by Christopher Tahy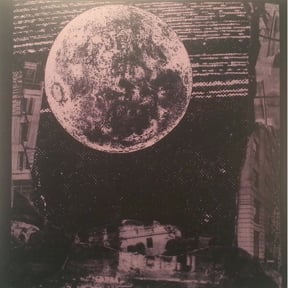 Thee Oh Sees: Moon Sick EP [Fire Note Review 4/25/13]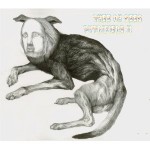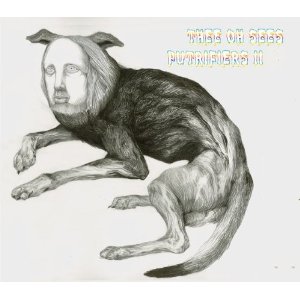 Thee Oh Sees: Putrifiers II [Fire Note Review 10/3/12]

Latest posts by Christopher Tahy
(see all)