The Sonics


This Is The Sonics
Revox Records [2015]




Fire Note Says: The Sonics return after more than forty years to show modern garage rockers how it's done.
Album Review: When it comes to garage rock bands, you'd be hard-pressed to find a group more legendary than Tacoma, WA's The Sonics. Formed in 1960, the original incarnation of the band made it to 1969, cranking out stone cold classics like "Strychnine," "Psycho," and "The Witch" along the way. Their hard-edged, blues-tinged sound has influenced countless other artists (including many in the 90's Northwest grunge scene), and it rightly earned them not one but three spots on Rhino Records' legendary Nuggets box set reissue. But the band's heyday was nearly fifty years ago at this point—there's no way they could recapture the energy and power of those original recordings, right?
Wrong. On This Is The Sonics, original members Jerry Roslie (lead vocals/keys), Larry Parypa (guitar), and Rob Lind (sax/harmonica/backing vocals), joined by more recent recruits Freddie Dennis (bass/backing vocals) and Dusty Watson (drums), somehow manage to not only pick right back up from where they left off, but create one of the best slices of manic, thundering garage madness recorded this side of 1966. Parypa's guitars snarl with massive distortion, Watson more than earns his stripes pounding away behind the drum kit, and above all Roslie's vocals sound better and more demented than ever, roaring and screeching over top of the band's blistering interplay (recorded, as the cover makes sure to point out, in "earth-shaking mono").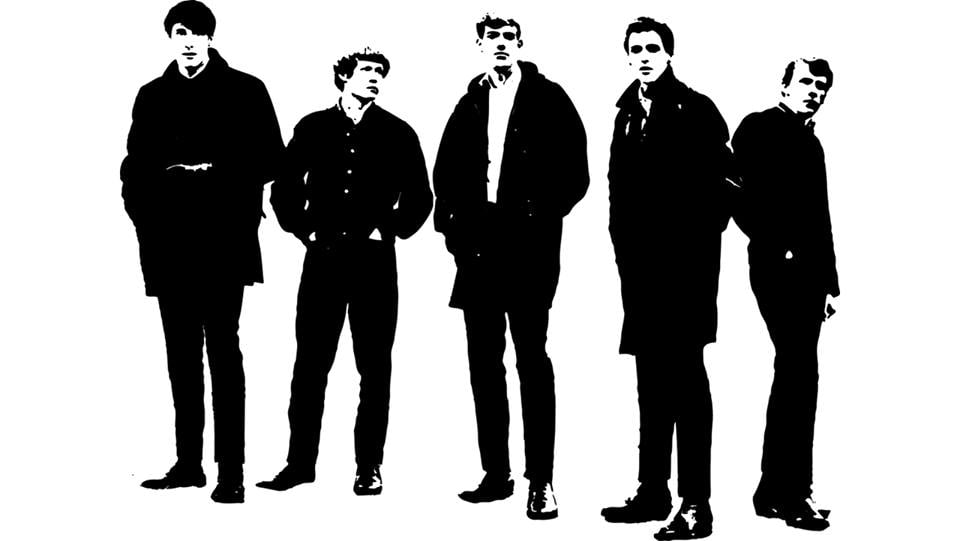 With only three of its twelve tracks breaking the three-minute mark (and two of them only by a few seconds), This Is The Sonics flies by in just over thirty-two minutes, but it feels just about the right length. The songs are diverse enough to hold the garage nut's interest over the whole LP—something that can't be said of many garage acts—but any longer and it might have started to sound a bit samey. Instead, you get a consistent barrage of audio warfare that probably replicates pretty closely the feeling of standing right in front of the stage watching the band rip through a set in their prime. The lyrics can be a little silly or clichéd at times—like "Look At Little Sister," with its bridge, "Shakin' like a leaf / Rollin' like a log / Shakin' and a-rollin'/ and that ain't all"—but thankfully, the misteps are far fewer than you might expect. And who listens to garage rock for the lyrics anyway, especially when you've got riffs like these? (The hilarious refrain of "Save The Planet" gets a special mention, though: "We've got to save the planet / It's the only one with beer!")
There are some particularly great tracks—besides the aforementioned "Save The Planet," opener "I Don't Need No Doctor," the not-a-Grateful-Dead-cover "Sugaree," and "Bad Betty" stand slightly taller than the rest on repeated listenings. But this album is uniformly excellent throughout, which is something of a rarity amongst garage LPs, which typically contain a handful of catchy tracks with a pile of generic filler—meaning This Is The Sonics might be the best album the band itself has recorded. In any case, the album should appeal to garage fans of any caliber, and it's safe to say you'll see it pop up on at least one best of 2015 list.
Key Tracks: "I Don't Need No Doctor" / "Sugaree" / "Save The Planet"
Artists With Similar Fire: The Remains / Paul Revere and the Raiders / The White Stripes

The Sonics Website
The Sonics Facebook

-Reviewed by Simon Workman

Latest posts by Simon Workman
(see all)