The Dear Hunter


Migrant
Equal Vision/Cave and Canary Records [2013]



Fire Note Says: The Dear Hunter puts grand ambition aside and give us their best album to date.
Album Review: Casey Crescenzo is a talented guy. A good songwriter, a more than capable singer, multi-instrumentalist – all that. The problem for a newcomer to The Dear Hunter's world is the size of his discography is rapidly equaling that of his ambition. Since his break with post-rock outfit The Receiving End Of Sirens in 2005, Crescenzo has embarked on a six album grand concept (of which three are completed, three more to come) and a nine EP examination of the color spectrum. This can be as daunting as trying to find an entry point into Coheed And Cambria. Luckily, the new Dear Hunter album is a perfect starting place.
Gone are the overarching, multi-record story lines. Also absent is some of the pretentiousness (read: prog vaudeville leanings) of previous releases. Migrant is a record of great construction: beautiful melodies, crack production, soaring arrangements – held back, somewhat, by a pedestrian second half. This is Crescenzo finally bearing his soul outside the character of his band's namesake (yes, a little like Coheed And Cambria here too.) There's a personal, more human touch to these songs lacking in his long-form work, making Migrant the most consistent album he's done yet.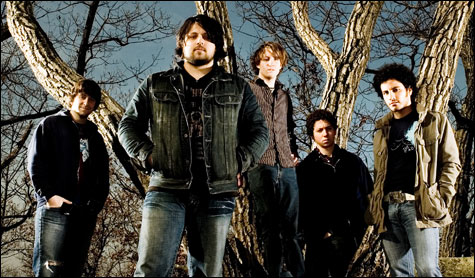 The album opens with "Bring Me Down" and a string quartet playing dissonance that is quickly resolved into piano and voice, a voice that varies depending upon what resister he's singing in – from Jeff Buckley to Ben Gibbard to Patrick Stump. The rhythm gets syncopated and the song revs into a Most Serene Republic groove. It's a powerful first track. That is followed by the single, "Whisper." I can hear this song getting some airplay as it brings to mind Grouplove or Walk The Moon. "Shame" shows Crescenzo is as adept at utilizing the sounds of Classic Rock as he is using an Alternative Press blue print. Throughout the album his ability to cop from diverse sources adds to the complexity of the songs. "Girl" boasts backing vocals from Casey's sister Azia and she gives the track a Sufjan Stevens' Illinois era take on Muse. "Let Go" has all the passion of Circa Survive at their best and "This Vicious Place" ends with a Steve Howe-like jazz guitar solo. This record should be a discordant mess. But it isn't. It actually holds together well as a single vision – despite it not having a single, unifying theme. That Crescenzo is able to achieve this without the big concept album badge he's worn so well in the past is a testament to his growth as an artist.
Ultimately, Migrant is a triumph for The Dear Hunter and represents a high water mark for Crescenzo. Long-time fans will find much to love here though it finds more common ground with the White EP than any of the Act series records. And given its penchant for indie chamber pop, the progressive rock tendencies (both musically and thematically) of the past have been pushed to the sidelines, making this an ideal place for new listeners to jump in. I highly recommend that both camps do just that!!!
Key Tracks: "Whisper", "Bring Me Down", "Girl"
Artists With Similar Fire: Coheed And Cambria / Muse / Circa Survive
The Dear Hunter Website
The Dear Hunter Facebook
Equal Vision Records
-Reviewed by Scot Lade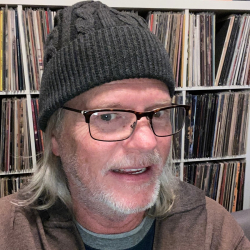 Latest posts by Scot Lade
(see all)