The Bronx


The Bronx (IV)
ATO Records [2013]



Fire Note Says: What can only be described as pure, unadulterated skate punk.
Album Review: This is the fourth self-titled record from L.A. punk rockers, The Bronx. It's also the first album of punk material they've released since 2008, taking a two-album break from their norm to explore, of all things, mariachi. At any rate, people who are fans of the band have, no doubt, been yearning for the sweet, sultry sounds of electric guitar. The Bronx delivers.
The record doesn't pretend to be anything it's not: it's a punk record. It's straightforward, earnest, and there's a sort of beauty in its simplicity. The mixing is just the same: nothing fancy, almost sounds like it was recorded about ten years ago. It has a classic, unrefined quality to it that I really enjoy. Instrumentally speaking, it's not trying to reinvent the wheel. Each song utilizes a few chords, with lead work soaring over top of it, and vocals that are raw and not tampered with.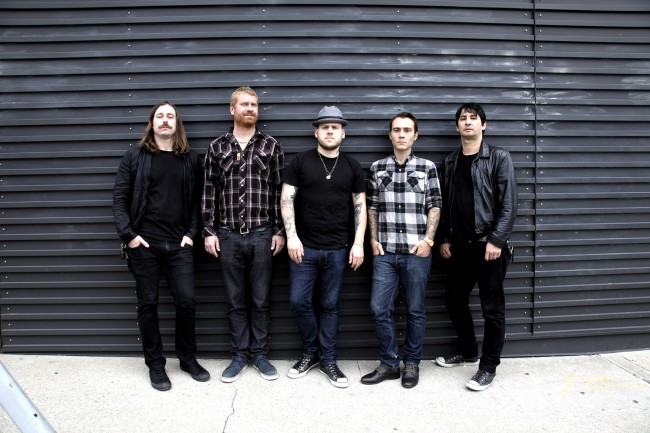 The album launches right into the thick of it with, "The Unholy Hand," the opener. One of the highest energy tracks on the album, it holds nothing back and charges on for the full two and a half minutes, slowing down for nothing. The next track, "Along for the Ride," provides exactly the same level of fast-paced excitement. But where the record really starts to explode is when it hits "Too Many Devils." To start with, it's a powerhouse track with some of my favorite lead work on the album, other than "Pilot Light." And then there's "Torches." Now, it's a great track, but it's very different from much of the record; it's a little slower, and a little more experimental. In fact, it really reminds me of early And You Will Know Us by the Trail of Dead. This anomaly, sandwiched between two great, hard-hitting songs, is possibly my favorite of all twelve little gems.
Overall, I'd say The Bronx did a hell of a job putting together a punk record that is unique, but not pretentious. Creative, but not ostentatious. It's something that no head-banger should overlook.
Key Tracks: "Last Revelation", "The Unholy Hand", "Torches"
Artists With Similar Fire: The Offspring / Rancid / Autopilot Off
The Bronx Website
The Bronx Facebook
ATO Records
-Reviewed by Christian Yates