The Babe Rainbow


Double Rainbow
30th Century/Flightless Records [2018]


Fire Note Says: Beach vibes and carefree lives highlight The Babe Rainbows second LP
Album Review: When it comes to Australian music labels Flightless Records is really the one to watch. In fact their roster of musicians happens to be one of the best in psychedelic music today. Artists including: King Gizzard and the Lizard Wizard, Stonefield, Orb, Gizzard guitarist's solo project Pipe-eye, The Murlocs, Amyl and the Sniffers, and finally The Babe Rainbow. As Gizzard continues their meteoric rise that roster will surely continue to grow.
The Babe Rainbow stormed the Australian music scene with single "Secret Enchanted Broccoli Forest." It was this that got the band enough attention to have their funky, 60's nostalga trip of a debut album by King Gizzard and the Lizard Wizard's Stu Mackenzie. Stu's touches could definitely be felt in tempo and style. Their newest album Double Rainbow continues with their homage to the 60's but, with much more of a laid back, brother be cool, beachy vibe.
The Babe Rainbow have never shied away from their influences of high energy psych disco and airy, floaty funk. Double Rainbow with songs like "The Magician," "Gladly," "Cool Cat Vibe," "Bella Luna, and "Running Back" the album twinkles and sparkles while a low tide gently caresses the sand.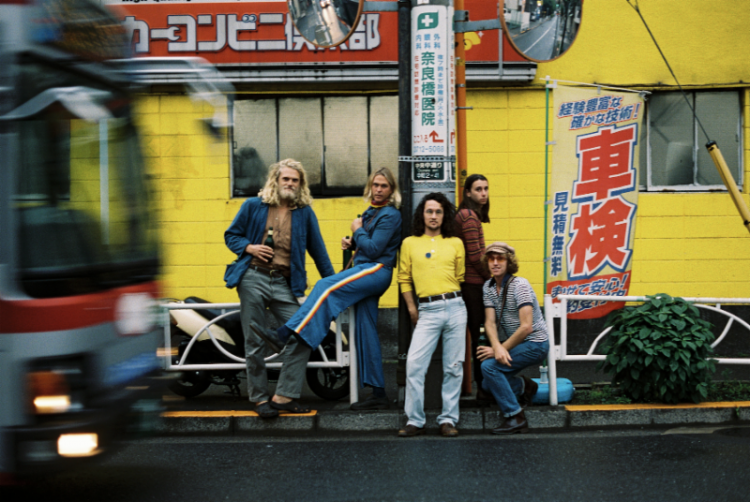 Now, I really did prefer the style of their self titled debut with the energy that it held. Examples being the funky gleam of "Monkey Disco," the simplicity jam of "Johnny Says Stay Cool," the Hendrix garage funk of "Shakra," and the Jack Name jam in reverse entitled "Superstition Shadow Walks." But, that's not to say that Double Rainbow doesn't have those moments, they're just fewer. When "Eureka" comes on you're powerless to fight the sway in your head and shoulders. "2nd of April" is a racing instrumental that shows us what would happen to Kozelek if he was a lower drama beach bum. "Running Back" seems to pull light influences from mild Flaming Lips songs. Angus Dowling's vocals float nice and easy matching the vibe.
The Babe Rainbow's Double Rainbow is an album that's all about vibe. Their debut was a eclectic take on the jammy, rocking, and funky sounds of the 60's. That still happens here but, with the beach in mind specifically. At first I was hesitant to enjoy the album. Tracks seem to meander to near boredom, the instrumental tracks made the album feel unfinished, and what felt like a lack of surprise lent to a sense of simplicity. But, the album is a true grower in every sense of the word. After the album had a flow and consistency that became apparent with every listen. It really only has me excited for whatever The Babe Rainbow can cook up next!
Key Tracks: "The Magician" / "Eureka" / "Running Back"
Artists With Similar Fire: Holy Wave / Elephant Stone / Drugdealer
The Babe Rainbow Website
The Babe Rainbow Facebook
30th Century Records
Flightless Records
– Reviewed by Christopher Tahy

Latest posts by Christopher Tahy
(see all)