The Apartments


The Evening Visits…and Stays For Years
Captured Tracks [2015]



Fire Note Says: An often overlooked 80's classic is given the deluxe reissue treatment.
Album Review: The Evening Visits…and Stays for Years is a dark and brooding indie pop album from the 80's, led by a former (brief) member of The Go-Betweens. Peter Milton Walsh is that former member, and The Apartments are the band you probably haven't heard of, and that's ok, I hadn't either, and I consider myself a fairly knowledgeable fan of The Go-Betweens. Captured Tracks is doing us all a huge favor by giving this lost classic a deluxe reissue, complete with not only the album, but an early ep , an early single, and a host of demo tracks for the album itself, a veritable treasure trove of material here, that you are going to really dig.
As I said, The Evening Visits…and Stays for Years is dark and melodramatic. It's the kind of record you listen to in the dead of night, all alone. For all of its melodrama, there are also moments of incredibly gorgeous pop music. "Sunset Hotel" sets the tone immediately, the strummed acoustic guitar and piano line laid the groundwork for the mournful vocal. There is space between every note here, the sound is big, almost too big this songs, it somehow makes it even more perfect. "All the Birthdays" is another highlight, added a muted trumpet to the guitars and strings. It's mournful, sad, and absolutely beautiful. It's also the best song on the album.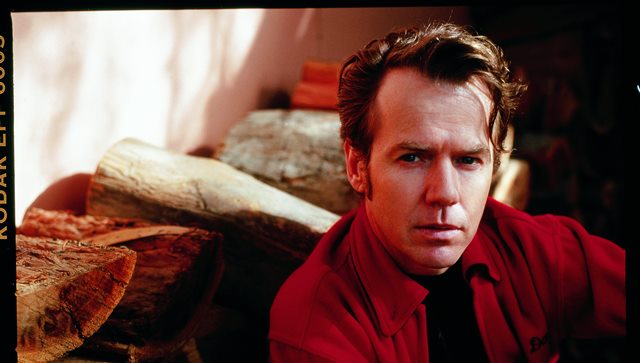 The bonus material, particularly the early ep, Return of the Hypnotist, released in 1979, is incredibly strong jangle pop. "Help", "Nobody Like You", and "Refugee" all stand as high-water marks for this style of music. The songs are bouncy and upbeat, a stark contrast to The Evening Visits…and Stays for Years. The single "All I Wanted" and its b-side "Fever Elsewhere" split the difference between the two sides of the band. While maintaining the charm of the early ep, the songs definitely point to the darker sound of the lp. The five demo tracks from the album are the icing on the cake, there is nothing revolutionary here, but they round out the collection nicely.
Key Tracks: "All the Birthdays" / "Help" / "All I Wanted"
Artists With Similar Fire: The Go-Betweens / Lloyd Cole / Leonard Cohen
The Apartments Website
The Apartments Facebook
Captured Tracks
– Reviewed by Kevin Poindexter

Latest posts by Kevin Poindexter
(see all)