Tame Impala


Currents
Interscope Records [2015]


Fire Note Says: Frontman Kevin Parker returns from the void as Tame Impala sweeps us up in his Currents.
Album Review: This could be one of the toughest reviews I've ever written. Tame Impala's new album Currents makes it hard not to write Kevin Parker off as a traitor. I asked questions like "why is he not that stoney long-haired Aussie that writes guitar driven psych rock? Is this some sort of betrayal? Is there value and merit to this complete change of styles?" Considering his recent interview given by Pitchfork, you have to realize that Parker is just like you and me – plagued by perfection and haunted by demons (Brian Wilson?). It's this mood that helps drive Currents.
If Parker tried to obscure and/or felt shame because of his new path that could be a different story. But when space lullaby "Yes I'm Changing" kicks in there's no misdirection about it. Parker croons, "Yes I'm changing, yes I'm gone, yes I'm older, yes I'm moving on, and if you don't think that's a crime you can come along, with me." It is bold declarations such as this that make Currents a much more active listen. It's also through active listening that you appreciate Parker's bass playing more and more. While the guitar is (sadly) for the most part pushed by the wayside, the bass shines as it swings and plods in "The Moment," or jaggedly grooves in album highlight "The Less I Know The Better."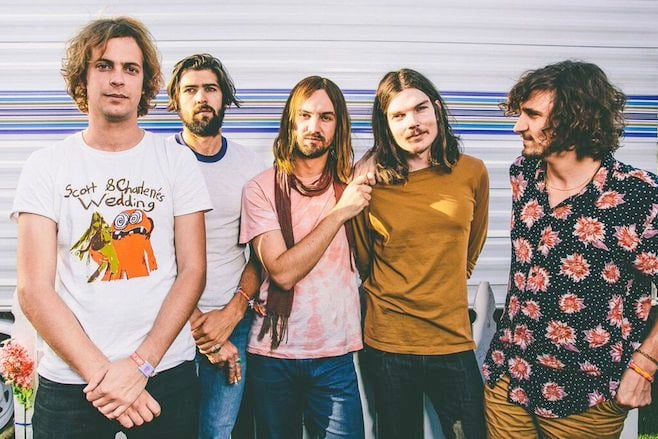 As a journalist that writes primarily on the indie music community, it's easy to scorn Tame Impala for writing a straight forward pop record. The individual that released Innerspeaker (2010) and Lonerism (2012) can also release Currents. The album's final song "New Person, Same Old Mistakes" is a reconciliation that might reflect many a listener's reaction to the record. Is it an album that will spilt the fan base? Of course it is. Lonerism was my number one album of 2012. That will not be the case for Currents. Why? Because if you've heard the primary tracks released before Currents, "Let It Happen," "Cause I'm A Man," "Disciples," and "Eventually." Then there are no surprises for you here. Currents is an impressive, well produced endeavor made by one man but it lacks the wow factor of the previous albums.
But Tame Impala's Currents is a true grower in every sense of the word. While it can be actively listened to and analyzed, it works better in passive situations. Parker has always has some inklings of pop and/or hip-hop aspirations, citing a interest in collaborating with Outkast, a claim that he wrote an entire album of songs for Kylie Minogue, and an appearance on this years biggest pop album, Mark Ronson's Uptown Special. Whether these situations work or not, that's to be left up to you the listener. But, as Parker says "They say people never change but that's bullshit, they do." Is Currents a communal, shared experience or is it even more solitary then Lonerism could confide? Grab a pair of headphones and listen for yourself.
Key Tracks: "Let It Happen" / "Eventually" / "The Less I Know The Better"
Artists With Similar Fire: Daft Punk / Jamie xx / Unknown Mortal Orchestra
Tame Impala Website
Tame Impala Facebook
Interscope Records
-Reviewed by Christopher Tahy

Latest posts by Christopher Tahy
(see all)