Still Corners


Strange Pleasures
Sub Pop Records [2013]



Fire Note Says: London boy/girl duo reaches out for larger audience with their uneven sophomore album.
Album Review: Dream pop is a tricky genre. The idea is lay low and let the subtleties in the music and/or production create moods, evoke memories and then tap into that nostalgic thirst we all have from time to time. Standing out from a very crowded field kind of runs counter to the whole ethos. For me, this narrows things down considerably. Only bands that can consistently write good songs need apply. Otherwise it just seems an exercise in reverb application. Thankfully, Still Corners is one of the few bands creating this kind of hushed, relaxed music that can actually deliver the goods – for the most part.
Formed via a chance encounter on a train (the Metro?), Still Corners is singer Tessa Murray and producer/multi-instrumentalist Greg Hughes. After recording some EP's to critical acclaim, Sub Pop signed them and released 2011 debut full-length, Creatures Of An Hour. Taking their time on the follow-up has done them some good as Strange Pleasures is a step up in every respect. The production is better, the songs are better – they seem to have found the formula that works for them. It's a soothing sound that adds touches of psych, synth pop, techno and 60's Euro lounge. But the predominant influence is (as is so often the case lately) the good ole 80's. Hughes and Murray, however, do a nice job of transcending all that and have created something that sounds new and up-to-the-minute.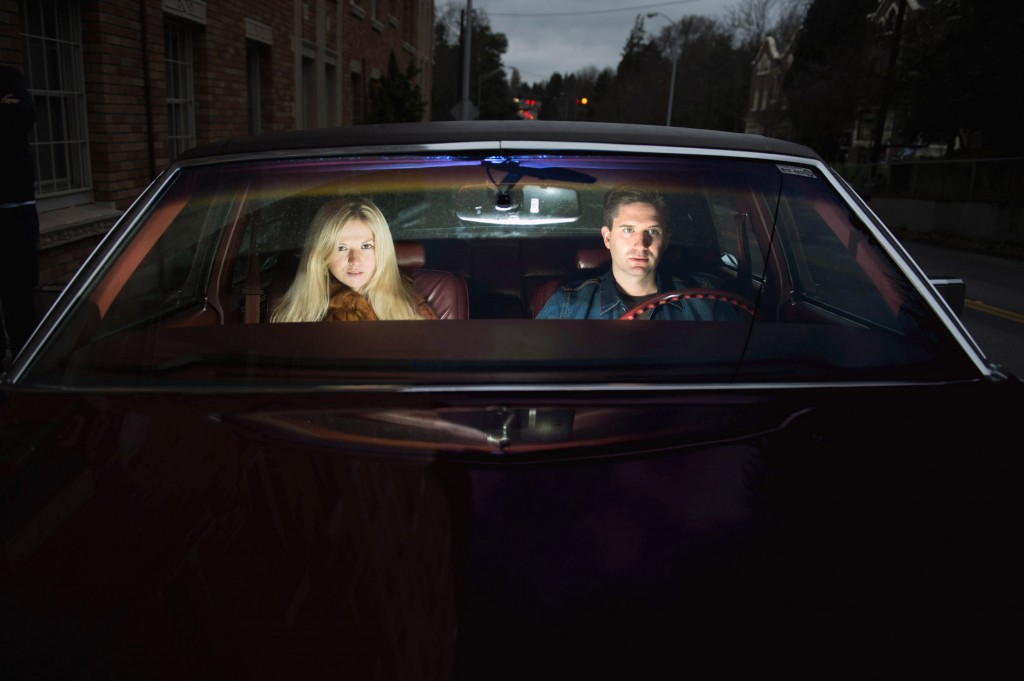 It all begins with Murray's whisper of a voice. Angelic and almost narcotic in its icy chill, she could be described as a cross between Elizabeth Fraser of the Cocteau Twins and Julee Cruise (of Twin Peaks fame.) But musically, Still Corners nods more towards Ennio Morricone than David Lynch. There is an air of retro-futurism that is unmistakably European and felt from the start with "The Trip." Awash with synths, strummy acoustic guitar, motorik beat and surf rock counter-melodies, it sets the bar very high. Murray's voice is up front but still subdued. "Beginning To Blue" boasts one of the better vocal performances I've heard this year. Little inflections in her voice that push a strong melody into surprisingly nuanced territory. And this is what they do best. Kind of a pop take on chill wave.
Unfortunately, they are not as convincing on the more up-tempo dance tracks. Lead-off single, "Berlin Lovers," could be a Berlin song from the eighties. It is saved by a great hook. The same cannot be said for the by-the-numbers "Beatcity." Though by no means horrible, the weaker tracks located in the midsection threaten dragging Strange Pleasures into parody. Sequencing comes to the rescue with the nocturnal "We Killed The Night" and the terrific title track to end the album. Still Corners has a lot going for them and this record surprised me by how good they can be (the first and last songs are top notch.) Even the lesser tracks worthwhile and that is something pretty rare nowadays.
Key Tracks: "The Trip", "Beginning To Blue", "Berlin Lovers"
Artists With Similar Fire: Beach House / Blouse / Broadcast
Still Corners Website
Still Corners Facebook
Sub Pop Records
-Reviewed by Scot Lade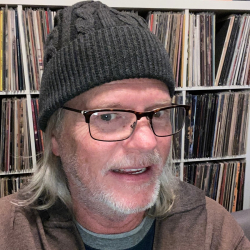 Latest posts by Scot Lade
(see all)